Watches have been a men's wardrobe staple and object of significance for hundreds of years.
STORY: Jessica Dauler
These days they could easily be replaced by modern technology, yet for many, they are treasured items worn like any other piece of precious jewelry. Here are some stylish timekeepers that will work with a multitude of outfits.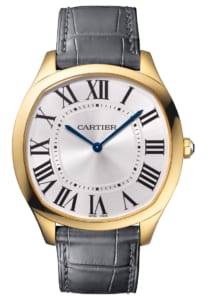 Cartier Drive de Cartier Extra-Flat Watch ($15,400)
Cartier is all about shapes—round, square, oval— […]