Love.Beauty.Nourish founder Mary Bogart's unique, all-natural approach to looking your best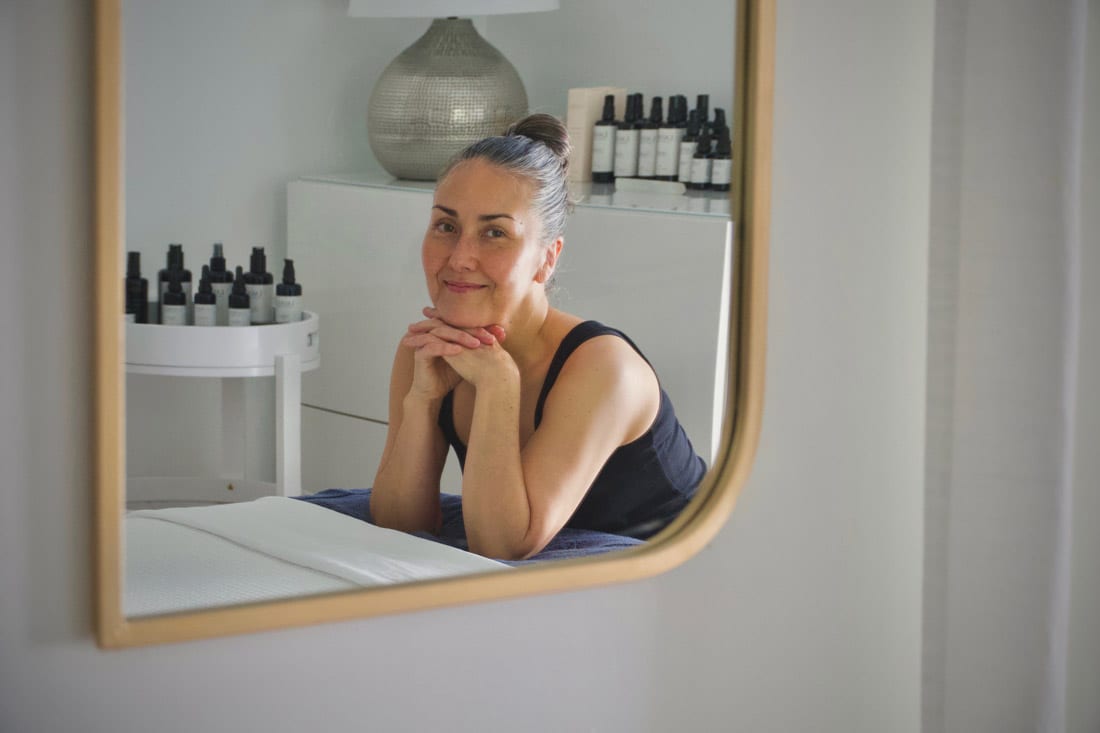 STORY: Jennifer Bradley Franklin
Aesthetician and massage therapist Mary Bogart opened her Love.Beauty.Nourish skincare and facial studio in Sandy Springs last fall and has been accumulating loyal clients ever since. Many are drawn to her hypernatural products and innovative intra-oral, or buccal, massage treatment protocol called sculptural lift. The technique, which she learned from its pioneer Yakov Gershkovich, involves a specialized massage both on the face and inside the mouth. This unique facial is becoming increasingly more popular since celebs such as Meghan Markle, the Duchess of Sussex, became fans. Bogart is one of just a handful of therapists in the state to have trained with the internationally known master and to practice the mouth massage (in part because Georgia requires technicians to be licensed in both massage and aesthetics). "I wanted to offer an alternative to women who didn't want to resort to Botox, fillers or plastic surgery," explains Bogart. "To me, beauty is about wellness, taking care of your body, both in what you put in and on your body, so you can live as vibrantly as possible and feel good."
How do you prepare a client who has only ever had a more traditional facial?
Most people [who come for the buccal massage] are seeking it out. But for people who aren't, I always sit and chat for at least 15 minutes to develop a comfort level. I tell them step by step what's going to happen. And if the massage is ever uncomfortable, they let me know and we stop. That's key, because it's about what they're comfortable with.
What happens during your sculptural lift treatment?
I start off with a nice shoulder and back massage. Then I cleanse the face and décolleté and do light facial cupping to open up the lymphatic systems so that everything can breathe. Then I go into the [sculptural lift] technique. It's about 30 to 40 minutes, and 20 minutes of that is the intra-oral massage. Wearing nitrile gloves, I work inside the mouth, working the upper and lower portion. During the massage, I'm using a balm from Laurel Whole Plant Organics. When finished, I remove the balm, do another gentle cleanse and finish with a serum. I've had it done myself and noticed instant results.
What can clients expect to see?
After one treatment, they're definitely going to see "depuffing." All of that excess fluid from stagnant lymph nodes is going to be moved out. They're going to be more contoured and lifted, especially along the jawline and cheeks.
How do you achieve those results?
That natural, radiant glow comes because of all of the stimulation of the circulatory system. You're getting good oxygen and nutrients to the area. Sometimes people see a reduction of dark circles under the eyes.
It sounds like a workout for your face. How many sessions do you recommend?
Usually, about eight sessions spread one week apart. After that, they can do maintenance treatments maybe once a month.
What muscles do you work on in a treatment?
There are 43 muscles in the face, but the ones we're focusing on are the facial expression muscles called the mimetic muscles, starting from the neck and up to the jaw, cheeks and forehead. Of course, [the treatment] affects other muscles as well.
How can someone maintain the results at home?
Self-massage is helpful. I educate my clients on how to do that. Also, using a gua sha (polished-stone massage tool) is great maybe a couple of times a week to help maintain and keep the tissues and muscles healthy and the circulation moving.
LOVE.BEAUTY.NOURISH
750 Hammond Dr., Building 4
Sandy Springs 30328
404.375.2506
facebook.com/mkb1123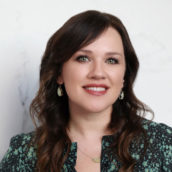 Jennifer Bradley Franklin
Senior Contributing Editor and Beauty Columnist at Simply Buckhead. Travel, Food and Design Writer and Author.