Restaurateur whips up a new Buckhead location and cookbook.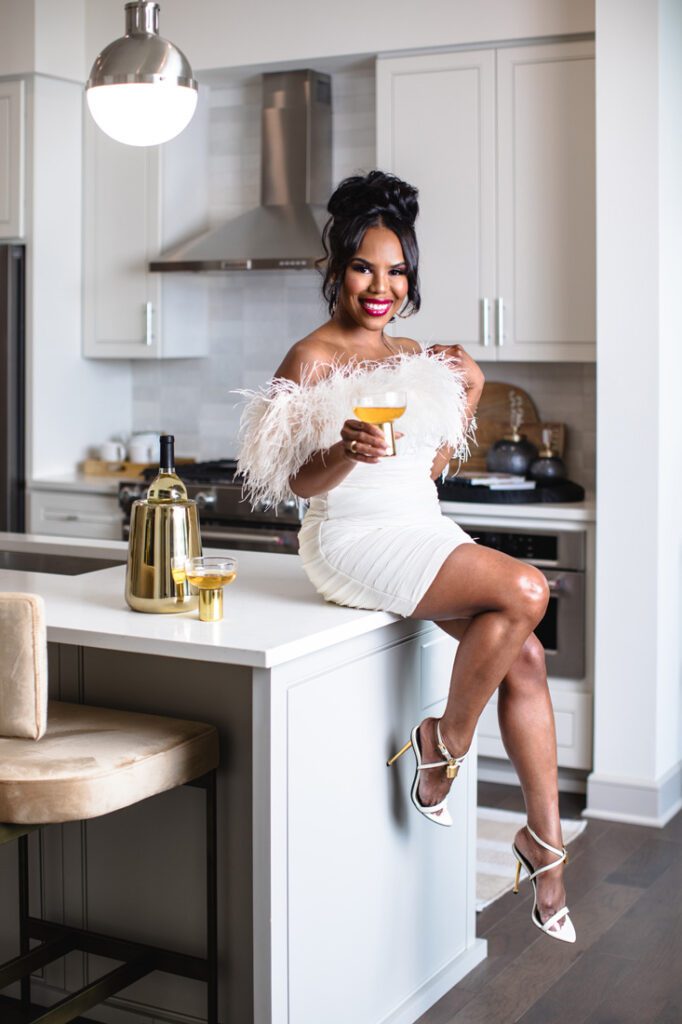 Kelli Ferrell grew up assisting her mom and grandmother ("Nana") in the kitchen, making sweet and savory delights such as fried chicken, banana bread and lemon meringue pie. Little did the Buckhead resident know until well into her adult life she'd be taking those recipes and turning them into cookbooks and Nana's Chicken-N-Waffles, a breakfast and lunch restaurant serving up Southern comfort foods with an existing location in McDonough and one slated to open in Buckhead by the end of 2023. "My passion is really for people: seeing them happy, connecting through food and through shared experiences," Ferrell says. Her journey to restaurateur didn't start in the food industry. Originally from Maryland, she first landed in Atlanta in 2003 to study fashion merchandising and design at Bauder College, which was located in the basement level of Phipps Plaza. "It was fabulous. I went to school with amazing designers. [Fashion designer] Sergio Hudson was a classmate and good friend," Ferrell says. Straight out of college in the early 2000s, she worked for Teresa Caldwell, rapper Bow Wow's mom, and helped her open a boutique in Atlantic Station. Then Ferrell returned home to Maryland to start a store of her own, which shuttered in 2009 due to the recession. As a mom to four girls, now 16, 10 and 7-year-old twins, Ferrell's priorities were changing, too. She decided to change course and began vision boarding her new restaurant concept. The first Nana's Chicken- N-Waffles launched in 2016. "Opening was one of those things that I call YouTube and Google University. I had no knowledge of the restaurant industry and was self-taught," Ferrell says. Today, Ferrell calls herself a "fashion foodie" for bringing her style into her work. For instance, her cookbook Kooking with Kelli is presented like a fashion book. It comes in a box with red type that says, "Let's Eat!" and features a fashionable Ferrell wearing some of her favorite labels such as Christian Louboutin, Alice & Olivia and The Vault By Sacha. "I wanted the book to represent who I am and be an experience for readers," she says. Inside, you'll find recipes straight from Nana's kitchen, such as shrimp and grits, Southern sweet potato pie and chicken and waffles, as well as Ferrell's kitchen rules: "I have to have a clean kitchen, glass of wine and a candle lit to cook," she says. The entrepreneur is now working on her second book, a mommy and- me edition that was unnamed at press time but will be available later this year. It is filled with easy recipes to inspire kids to cook, such as PB&J with homemade peanut butter, sunny side up eggs and ratatouille that were indeed inspired by her own children, as well as tips on kitchen safety and the proper way to set a table. Having experienced the lack of support for women in the male-dominated food industry, Ferrell also co-founded Women in Restaurants to empower women in hospitality through events, education and resources. Ferrell's dream is to one day have her own cooking show. In the meantime, she's having a blast making appearances on Good Morning America, Access Hollywood and Live with Kelly and Ryan, among others.
nanaschickenandwaffles.com
@nanaschickennwaffles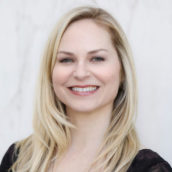 Karina Antenucci
Managing Editor and Wellness Columnist at Simply Buckhead. Blogger at Badass + Healthy.