Watches have been a men's wardrobe staple and object of significance for hundreds of years.
STORY: Jessica Dauler
These days they could easily be replaced by modern technology, yet for many, they are treasured items worn like any other piece of precious jewelry. Here are some stylish timekeepers that will work with a multitude of outfits.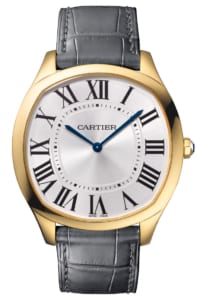 Cartier Drive de Cartier Extra-Flat Watch ($15,400)
Cartier is all about shapes—round, square, oval— and the Drive watch is no different. Designed with a classic style, slim lines and rounded cushion shape, it's not massive on a male wrist, making it extremely versatile. Featuring 18K yellow gold and a leather band, it's business-ready for the week when worn with a suit or casual enough for the weekends when paired with sneakers.
Cartier
3393 Peachtree Road N.E.
Atlanta 30326
404.841.0840
cartier.com
---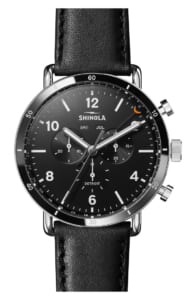 Shinola Canfield Sport 45MM ($850)
A newcomer to the watch world, Shinola timepieces are handcrafted in Detroit by a company with a vision to revitalize the Motor City. Made of imported Swiss components, the Canfield Sport is intentionally retro with a round, solid-steel face and premium top stitched leather strap. Shinola includes a small plaque with the name of the watchmaker responsible for your watch.
Bloomingdale's
3393 Peachtree Road N.E.
Atlanta 30326
404.495.2800
bloomingdales.com
---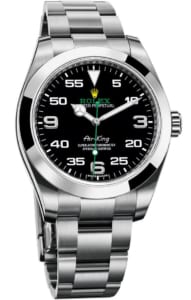 Rolex Air-King ($6,500)
The Air-King has a history rooted in the British Royal Air Force, and today it is one of Rolex's most popular and affordable choices. Originally made for pilots, each model has an additional interior casing to protect against magnetic forces, resulting in the ultimate in precision timekeeping. Purists appreciate the classic Oyster bracelet (the original flat, three-piece link design) with signature flip clasp. It is praised by collectors for its functionality as much as its timeless design.
Brown & Co. Jewelers
3225 Peachtree Road N.E.
Atlanta 30305
404.814.9800
brownjewelers.com
---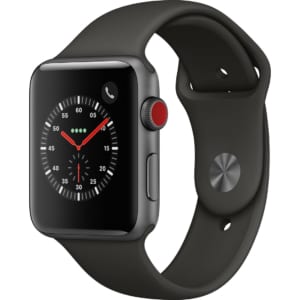 Apple Watch Series 3 ($399)
The inclusion of cellular features raises the bar on this techy timepiece. Easily make calls, send text messages, ask Siri questions, stream music and, of course, check the time, all from your wrist in one Secret Service-style gesture. The functionality of the Series 3 easily makes it a part of your daily routine just like your smartphone, and it works even when you leave your iPhone at home.
Apple Store
3393 Peachtree Road N.E.
Atlanta 30326
404.926.3085
apple.com
---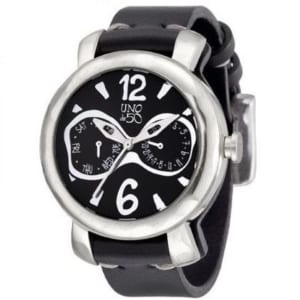 UNOde50 Quedamos ($365)
Beautifully conceived and created, this Spanish-brand watch embodies a modern lifestyle with a distinctive design epitomizing wearable art. It features an adjustable black leather strap and a vintage-effect dial with two subdials indicating the date and day of the week. The Quedamos proves a watch can be both fun and practical. And with limited production, it's certain to become a treasured collectable.
UNOde50
3393 Peachtree Road N.E.
Atlanta 30326
470.705.8150
unode50.com