Owning a fine timepiece is about self-expression.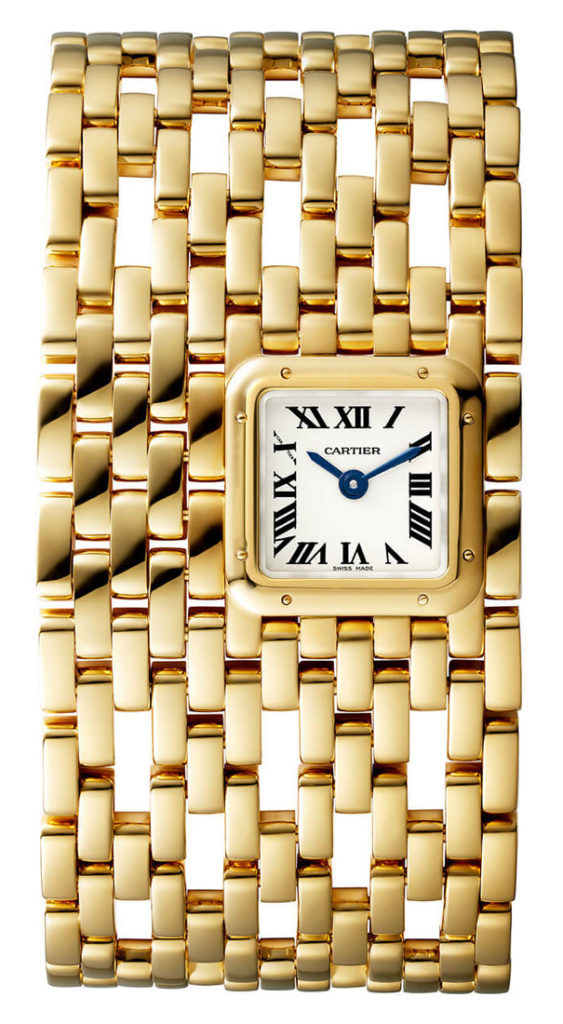 Whether it's a gift of love or a mark of achievement, the choice can be as individual as the wearer. The collection of luxury watches here shares a finesse for aesthetics, design, movement and history. Each offers a timeless investment that will be cherished for generations by collectors and connoisseurs.
---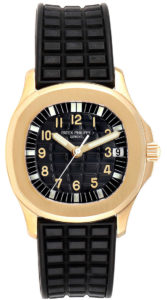 Patek Philippe Aquanaut Yellow Gold Watch
($28,990)
Since its debut more than 20 years ago, this ultraluxurious sports watch has been a coveted item for athletic men who appreciate design with a modern flair. Crafted to be a true waterproof ocean watch, the Aquanaut boasts a depth rating of 120M (over 350 feet) and a black rubber strap that won't fade with exposure to water and sun. The square embossed motif on the strap continues seamlessly to the rounded octagon black dial.
SwissWatchExpo
3170 Peachtree Road N.E.
Atlanta 30305
404.814.1814
swisswatchexpo.com
---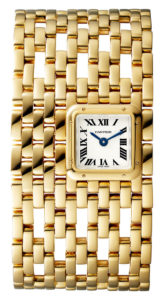 Cartier Panthère de Cartier Watch
($39,500)
When watch-making meets fine jewelry, the result is a dazzling timepiece that creates a bold fashion statement. First designed in the 1980s, this sophisticated watch quickly became a coveted collector's item, and its timeless look has allowed it to keep that title over decades. The off-center dial adds interest while multiple rows of flowing links cuff the wrist in 18-karat yellow gold, allowing just a glimpse of skin to show through the chain pattern.
Cartier
3393 Peachtree
Road N.E.
Atlanta 30326
404.841.0840
cartier.com
---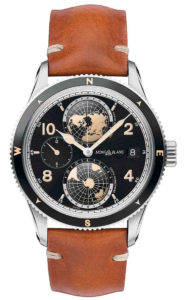 Montblanc 1858 Geosphere
($5,600)
Travelers and explorers will find this watch to be a worthy companion. The main attraction is the unique display of the world time zones, which are presented in two domed hemisphere globes that make a full rotation within a 24-hour period. Luminous paint on the continents adds visibility at night along with a bonus detail marking the Seven Summits with red dots on the globes to represent the highest peaks on each continent.
Montblanc
3393 Peachtree Road N.E.
Atlanta 30326
404.231.4810
montblanc.com
---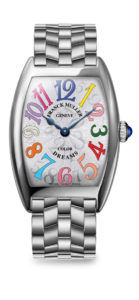 Franck Muller Cintrée Curvex Color Dreams
($5,990)
Often referred to as the creator of the "it" watch, Muller helped to revolutionize traditional watch design with cutting-edge styles. The perfectly curved case and unique contours make the Cintrée Curvex the brand's most recognizable style. Colorful, whimsical numbers highlight the face while the stainless steel bracelet keeps it classic and versatile. This art-inspired timepiece pays tribute to Art Deco, the modern style movement that originated in the 1920s.
Neiman Marcus
3393 Peachtree Road N.E.
Atlanta 30326
404.266.8200
neimanmarcus.com
---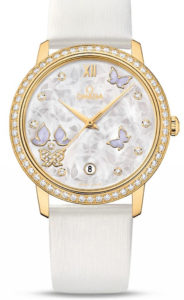 Omega De Ville Prestige Butterfly
($22,900)
Inspired by the Chinese culture, where two butterflies flying together symbolize love, Omega created the "Butterfly" watch, an elegant and timeless piece with luxury finishes such as a white motherof- pearl dial accented by an artist drawn butterfly design. The face of the watch has traditional dauphine hands (a 1940s' style) and is adorned with nine diamond indexes set in 18-karat gold holders. The wrist strap has a brushed leather finish to impart a slight satin sheen.
Omega Watches
3500 Peachtree Road N.E.
Atlanta 30326
404.841.9252
omegawatches.com