While marijuana isn't legal in Georgia, almost anyone can enjoy the benefits of CBD-infused products.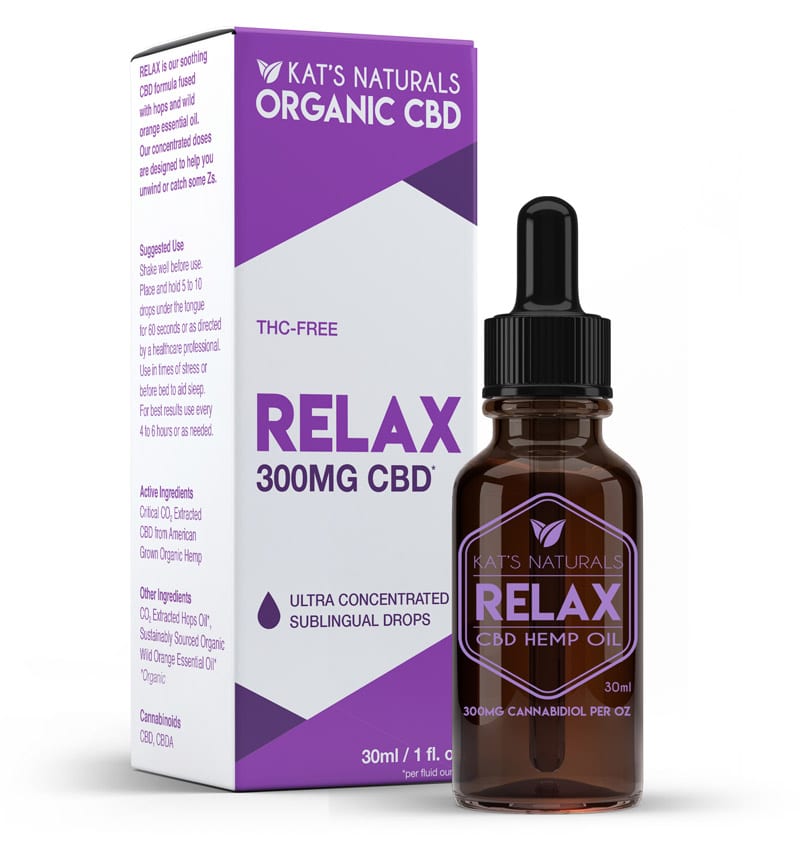 STORY: Jessica Dauler
Also known as cannabidiol, CBD is a legal, non-psychoactive oil (meaning you won't get high) that's very different from regular and medical marijuana. Commonly used as a natural alternative to treat dozens of conditions from anxiety to chronic pain, CBD products are available in a variety of forms that range from lotions to drops to edible gummies.
Kat's Naturals Relax CBD Hemp Oil ($34.99)
Kat's Naturals organic hemp is grown on farms and created in the Southeast by an herbalist who uses her knowledge of natural remedies to enhance her line of CBD products. A few drops of this hemp oil under the tongue during the day promotes relaxation and emotional balance. Use it in the evening to help destress, relax and get a good night's sleep.
Nuts 'n Berries
4274 Peachtree Rd. N.E.
Atlanta 30319
404.254.0330
nutsnberries.com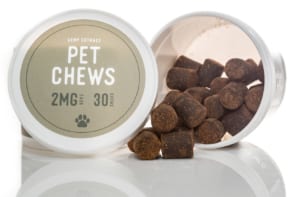 Hemp Extract Pet Chews ($29.99)
Like humans, animals can suffer from chronic pain and disorders such as seizures and anxiety, and these beef-flavored pet chews are a healthy alternative for managing their recurring symptoms. Unlike some traditional pain medicine for pets, CBD chews have no known side effects when properly administered. They're great to have on hand for nervous animal travelers or during harsh thunderstorms.
The Georgia Hemp Company
290 Hilderbrand Dr.
Sandy Springs 30328
404.343.2796
thegeorgiahempcompany.com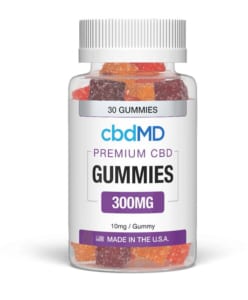 cbdMD Premium CBD Gummies ($29.99)
CBD gummies are by far the tastiest way to treat pain, anxiety, depression, stress and insomnia. These bite-size edibles come in four flavors and are made with organic ingredients, making them one of the healthiest gummy options. They've won several awards for their flavor and high quality.
The Spa at ESI
3393 Peachtree Rd. N.E.
Atlanta 30326
404.256.5228
spaatesi.com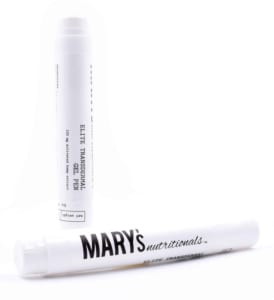 Mary's Nutritionals Elite Transdermal Gel Pen ($50)
In terms of convenience, you can't go wrong with this easy-to-use gel pen to help relieve aches and pains anytime you need it. A quick swipe of the lotion like substance can be applied to your wrists, joints or ankles to support exercise recovery and alleviate muscle and joint pain minus any side effects or chemicals that come from prescription medications.
Anthropologie
3393 Peachtree Rd. N.E.
Atlanta 30326
404.237.4175
anthropologie.com

Sagely Naturals Headache CBD Roll-On ($29.99)
One of the main reasons CBD oil is so popular is its ability to quickly relieve pain. This convenient roll-on is designed to provide relief from headaches and contains essential oils such as peppermint and menthol, so expect a soothing cooling sensation when applied to the forehead, neck, temples or shoulders
Neiman Marcus
3393 Peachtree Rd. N.E.
Atlanta 30326
404.266.8200
neimanmarcus.com