Summer is about fun in the sun, but there's nothing fun about a sunburn or skin damage.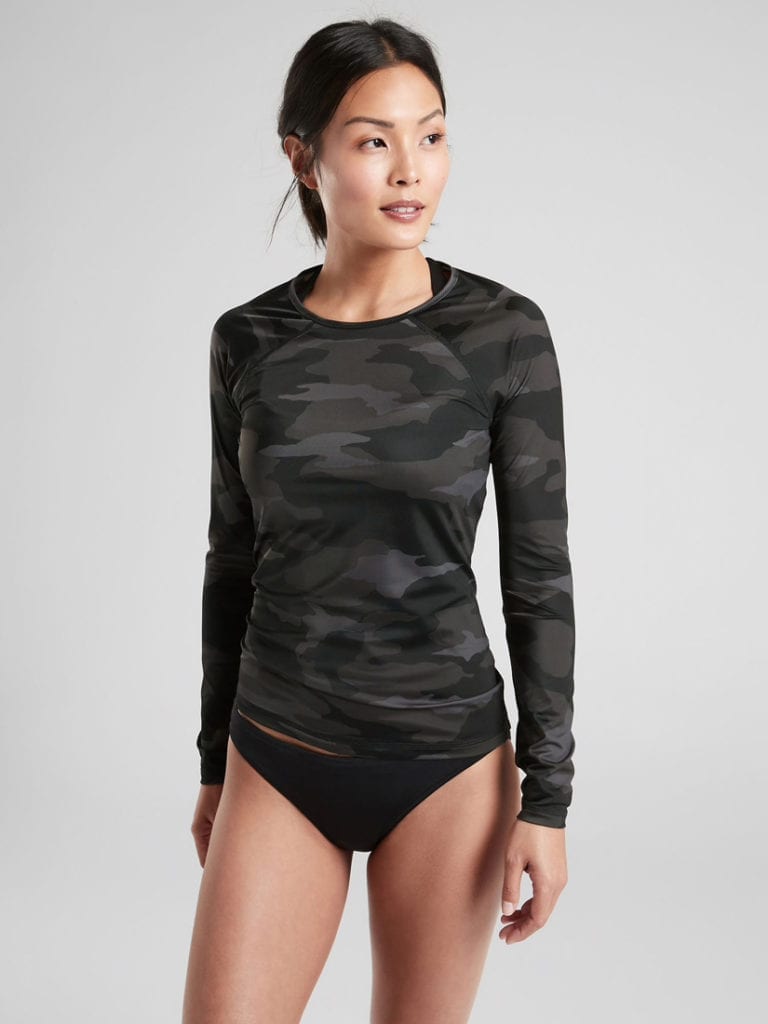 Finding strategic ways to stay protected from harmful rays, in addition to your regular sunscreen routine, is the way to go. From the latest rashguards to sunlight sensors, doubling up your protection with these cool products is easier and more high tech than ever before.
---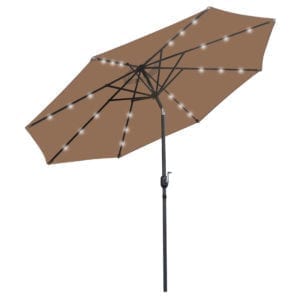 SunRay Rectangular Solar Lighted Market Patio Umbrella ($145)
Using your yard space more than ever before?
This stylish market umbrella shields from damaging rays during peak daylight hours and effortlessly transitions to a chic hangout with a warm glow when the sun goes down.
A built-in solar panel on top of the umbrella absorbs sunlight that powers the built-in lights for up to eight hours when fully charged.
Home Depot
2525 Piedmont Road N.E.
Atlanta 30324
404.841.5608
homedepot.com
---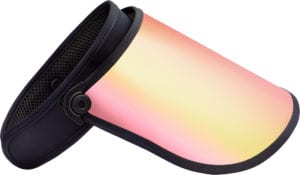 Bluestone Sun Shield ($65)
If you're not a fan of large, brimmed hats, consider adding this Instagram-worthy visor to your summer wardrobe.
Ideal for long days al fresco, the heat-resistant, transparent plastic lens keeps face and eyes protected from 99% of the sun's rays.
The black headband and champagne-colored lens can be adjusted to keep your face covered regardless of the sun's angle.
Atlanta Skin Spot
1820 Peachtree Street N.W.
Atlanta 30309
678.829.7546
atlantaskinspot.com
---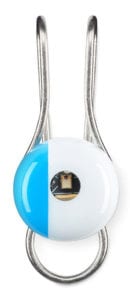 La Roche-Posay My Skin Track UV ($60)
This dermatologist-backed skincare brand is known for its cutting-edge products and innovation when it comes to fighting sun damage, and this battery free sun sensor is no exception.
Clip it onto clothing or a wristband and wait for the light emitting diode (LED) to capture UV exposure and send alerts to your smartphone via the accompanying app.
Notifications are sent when nearing maximum UV exposure for individual skin tone.
The app also sends skincare tips and product recommendations.
Target
5570 Roswell Road
Sandy Springs 30342
678.704.8120
target.com
---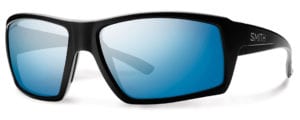 Smith Guide's Choice Polarchromic Polarized Sunglasses ($259)
Outdoorsy types will find these unisex sunglasses perfect for a variety of activities such as running, watersports, hiking, fishing and more.
The glass lens features ChromaPop+, a proprietary lens technology that allows for true color clarity and reduced glare.
Eyes are protected all day with self adjusting lenses that will change from light to dark coverage depending on external conditions.
Clarity is not sacrificed even on overcast days.
R.E.I.
1800 Northeast
Expressway N.E.
Atlanta 30329
404.633.6508
rei.com
---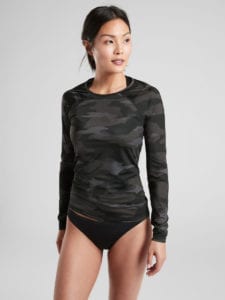 Freestyle Camo Rashguard ($79)
Summer water sports such as swimming or stand-up paddleboarding require full-time sun protection to keep you out of the harmful rays and extend your outdoor hours.
This long-sleeved rashguard is a great combination of style meets function with an ultraviolet protection factor (UPF) 50+ rating and recycled, proprietary Athleta fabric that offers a comfortable stretch and on-trend camouflage print.
Athleta
3393 Peachtree Road N.E.
Atlanta 30326
404.949.9924
athleta.com