Keeping smart devices running all day can sometimes be a challenge, which is why mobile chargers are so popular.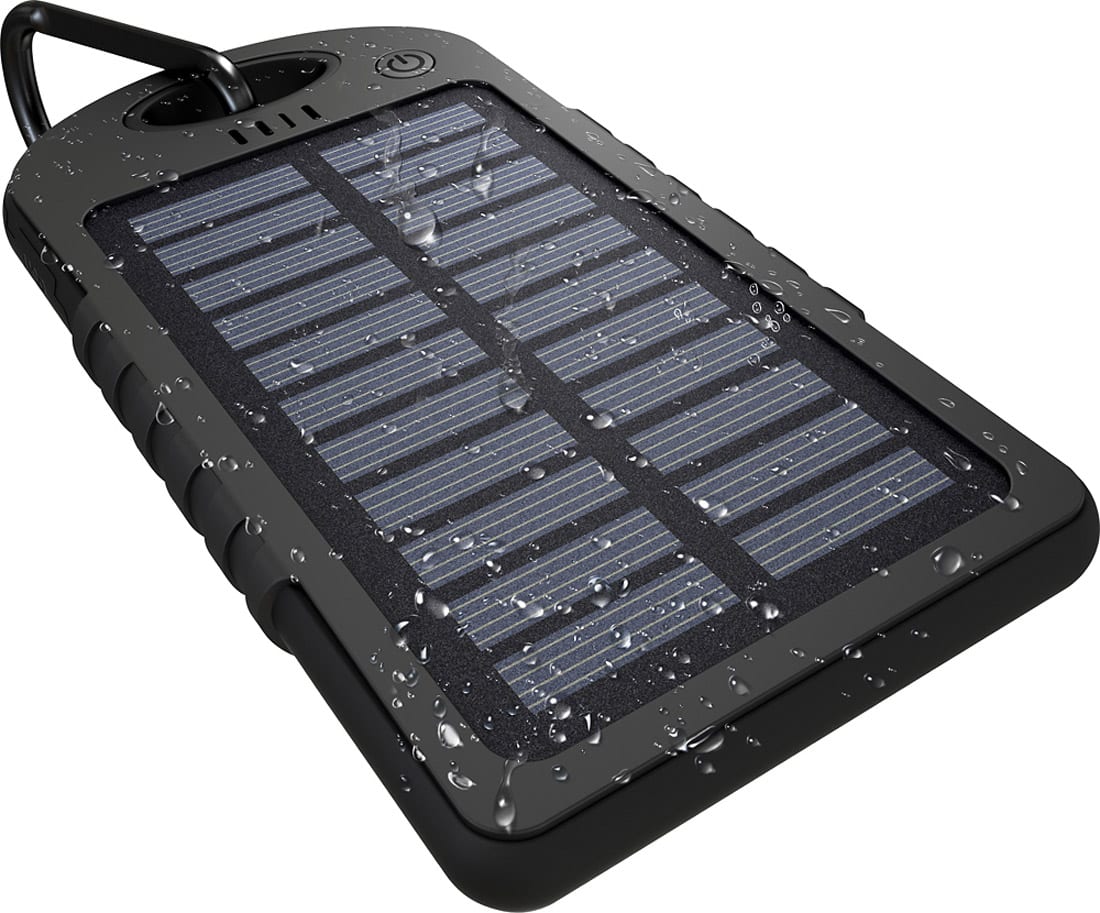 STORY: Jessica Dauler
Depending on the size of the apparatus, you can count on a power boost or full charge from these handy devices when you need it most.
4XEM Solar Charger ($31.99) – pictured above

While solar chargers don't have quite as much charging capacity as other options, they're perfect for those who lead an active lifestyle and don't want to depend on electrical outlets to ensure a charge. This one comes with six different connector tips that work with most mobile devices.
Office Depot
2625 Piedmont Rd. N.E.
Atlanta 30324
404.467.7554
officedepot.com
---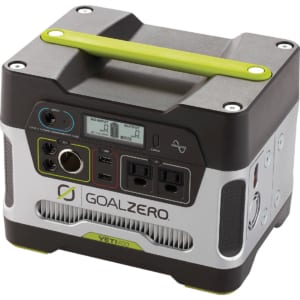 Goal Zero Yeti 150 Portable Power Generator ($199.95)
This all-in-one, gas-free mini generator is designed to power phones, tablets or laptops multiple times.
The 12-pound cube is also ideal as a backup power supply when the power goes out.
It's easily recharged by plugging it into an home electrical outlet.
REI
1800 Northeast Expy N.E.
Atlanta 30329
404.633.6508
rei.com
---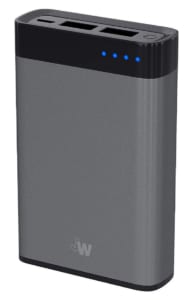 Just Wireless 2-Port 6,000mAh Portable Power Bank ($24.99)
Power banks are valuable because they can charge all of your devices multiple times yet are compact enough to fit in your pocket, purse or backpack.
The unit's LED indicators show exact power levels so your charger will never be empty.
The pair of USB ports lets you charge two devices at the same time and offers enough juice for a long flight or day spent off the grid.
Target
5570 Roswell Rd.
Sandy Springs 30342
678.704.8120
target.com
---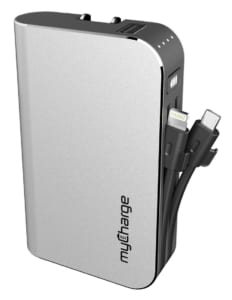 MyCharge HubPlus 6700 ($59.99)
This lightweight yet powerful portable battery has quick charge capabilities that can power three devices at the same time.
As an added bonus, it has wall prongs and preinstalled cables, meaning toting extra cables is a thing of the past.
Ideal for travel, this one pack covers all the bases—from earbuds and phones to tablets and fitness trackers.
Best Buy
2537 Piedmont Rd. N.E.
Atlanta 30324
404.842.0938
bestbuy.com
---

Goal Zero Flip 10 Battery ($24.99)
The Flip 10 features a slim, compact design that makes it easy to stash away for emergencies and provides a single backup charge for small devices or a quick boost for tablets. It's an excellent choice for anyone needing sleek portability and can be stored in the same pocket as your smartphone without appearing bulky.
Mountain High Outfitters
1248 West Paces Ferry Rd. N.W.
Atlanta 30327
404.343.1764
mountainhighoutfitters.com