While it may seem like a new trend, poke (pronounced poh-kay) is a Hawaiian dish that has been around for centuries.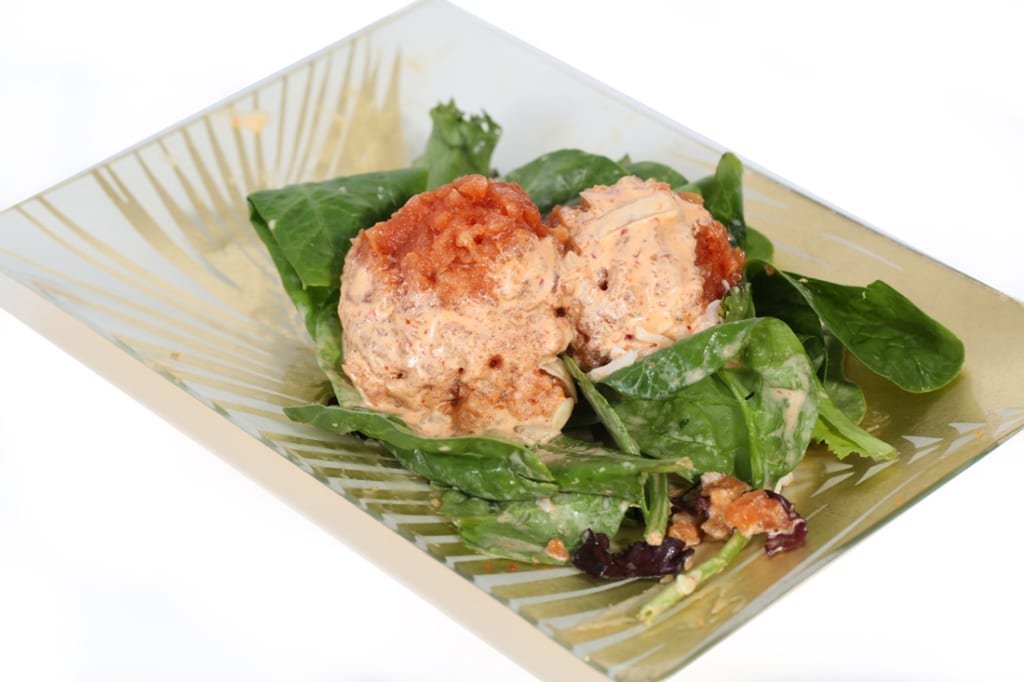 STORY: Jessica Dauler
PHOTOS: Sara Hanna
Look around town and you'll notice the raw fish salad popping up everywhere, and with good reason, as it's both healthy and delicious. Even if you're not a fan of traditional sushi, poke offers a sea of combinations so you can get creative with this favorite Hawaiian comfort food.
1. Doraku's Hawaiian Style Poke ($10.95) above

It's hard not to be charmed by Doraku, a rustic Japanese restaurant specializing in Asian fusion. Owner Kevin Aoki, from the Benihana steakhouse family, knows how to draw modern inspiration from Japanese basics. The Hawaiian style poke is made with ahi or octopus, coarse Hawaiian sea salt, onions and sea kelp.
265 East Paces Ferry Road N.E.
Atlanta 30305
404.842.0005
dorakusushi.com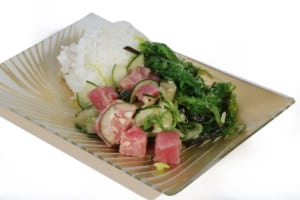 2. Genki Sushi & Noodle's Ahi Poke Bowl ($14.95)
Since opening in 1996, Genki has been a top destination for sushi and sake fans. Unlike traditional rolls, preparing a bowl of poke doesn't require a lot of time, which makes it a quick healthy meal for anyone on the go. The ahi poke bowl is made in the traditional Hawaiian style, consisting of cubed ahi tuna sashimi marinated in soy sauce and sesame seed oil, and served with rice and sliced cucumbers. Basic but satisfying.
5590 Roswell Road
Sandy Springs 30342
404.843.8319
genkiatl.com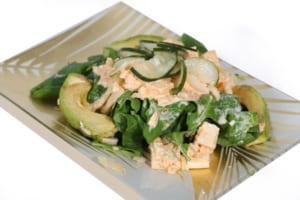 3. Poké Bar's Tofu Poke Bowl ($11.95)
Poke dishes are meant to be customized to your liking, and at this California-based chain, each bowl is made-to-order, which gives you the flexibility to include lots of fresh and healthy options. The build your own Chipotle-esque bowl experience begins at the counter with a scoop of raw tofu and additional ingredients such as avocado, pineapple, edamame and seaweed added per your request. This simple take on a traditional fish dish is perfect for discriminating vegetarians.
6615 Roswell Road N.E.
Sandy Springs 30328
404.343.0424
ilovepokebar.com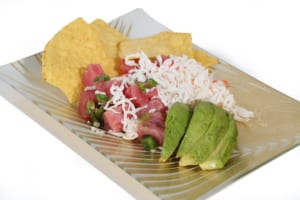 4. Poké Nooké's Nachos ($8.95)
Poké Nooké's poke nachos are a great excuse to change things up for anyone who may be tired of the same old poke bowl. This dish starts with tortilla chips in place of rice and combines ahi tuna with avocado, spicy aioli, jalapeño and green onion. The ordering process is easy: Just submit a written checklist of ingredients at the counter, and within minutes your nachos are served fresh and fast.
4279 Roswell Road N.E.
Atlanta 30342
404.996.6095
pokenooke.com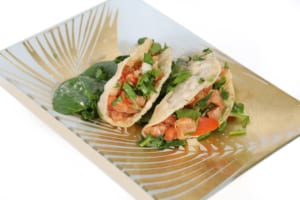 5. Jinya Ramen Bar's Salmon Poke ($5.95)
Jinya serves traditional Japanese fare in a comfortable yet laid-back atmosphere that feels more upscale than the bill reflects. Its popular salmon poke is served in a crispy, bite-size wonton taco-type shell. It comes two to an order, and each bite is the perfect combination of succulent fresh fish and a hearty crunch.
3714 Roswell Road
Atlanta 30342
404.254.4770
jinya-ramenbar.com