In this age of technology, there's something to be said about writing by hand. For many, pens bring back memories of school days, while for others they're a status symbol or treasured gift. Here are five stylish writing utensils that will have you wanting to ditch going digital in favor of pen and paper.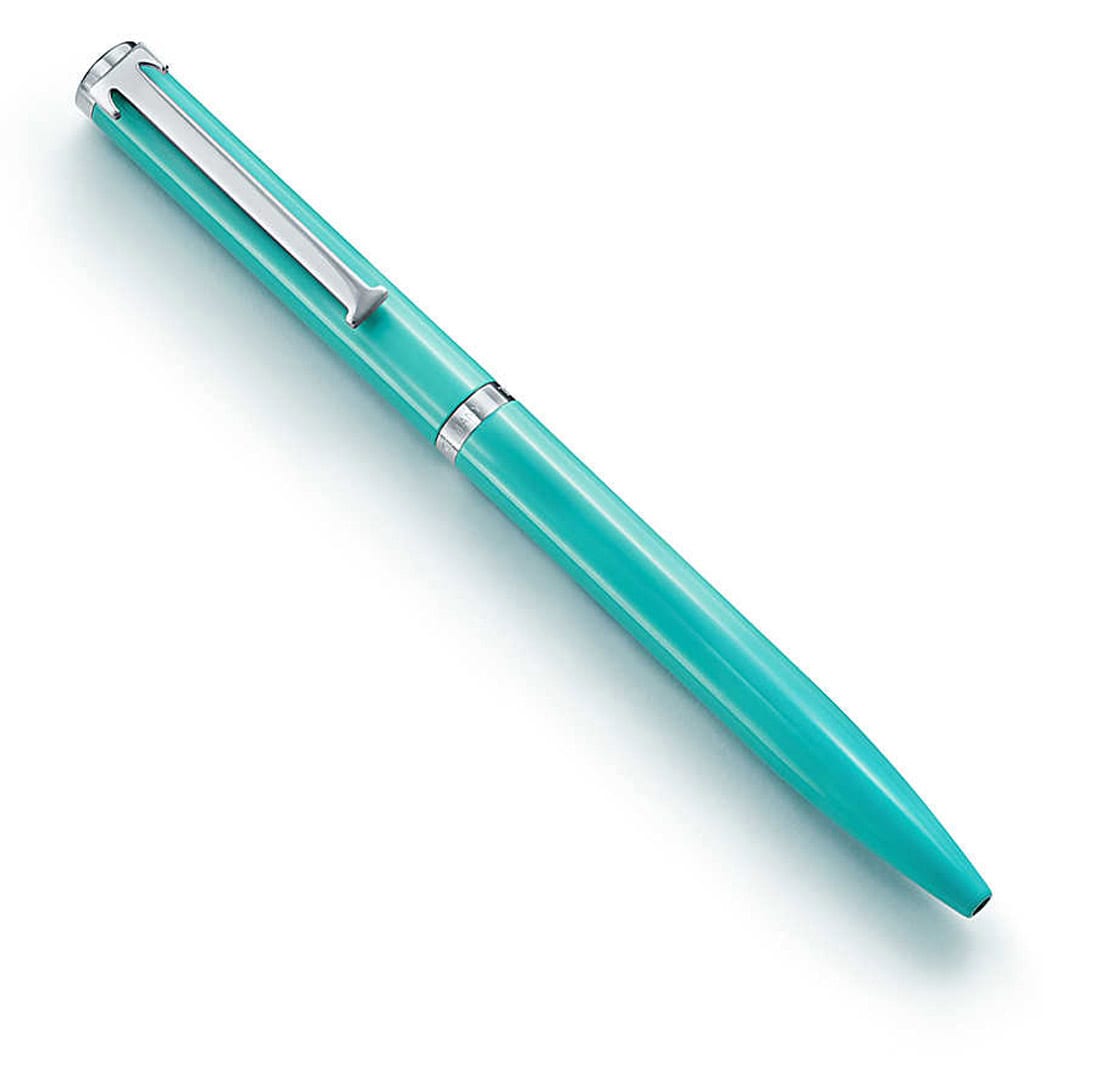 STORY: Jessica Dauler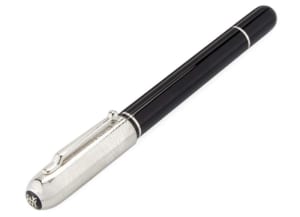 Dunhill Sidecar Wave Rollerball Pen, Black ($495)
British luxury goods brand Dunhill has been synonymous with English elegance and refinement for more than a century. The Wave collection is inspired by founder Alfred Dunhill's love for 20th-century Japanese design, and the Sidecar rollerball is textured with the same wave pattern that originally appeared on butane gas lighters launched by Dunhill in the 1950s. The cap shape is inspired by the cylindrical U.K. post box, and the screw-on cap features the vintage Alfred Dunhill logo on top.
Neiman Marcus
3393 Peachtree Rd. N.E.
Atlanta 30326
404.266.8200
neimanmarcus.com
---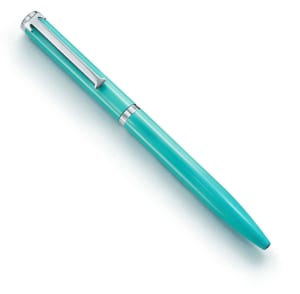 Tiffany & Co. Executive Tiffany T-clip Retractable Ballpoint Pen in Tiffany Blue Lacquer ($180)
Armed with this handsome pen from the legendary Tiffany & Co. jewelry and specialty retailer, you'll find any excuse to pull it out of your purse or jacket pocket. Nicely weighted stainless steel sits under the unmistakable Tiffany Blue lacquer case with sterling silver accents and signature "T"-shaped clip.
Tiffany & Co.
3500 Peachtree Rd. N.E.
Atlanta 30326
404.261.0074
tiffany.com
---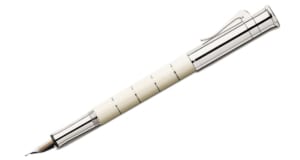 Graf von Faber-Castell Classic Anello Ivory Fountain Pen ($425)
Proof that fine writing instruments don't have to be boring, the Classic Anello has a few nuances that distinguish it from the rest of the pack. The manufacturing process alone involves more than a hundred steps, most of them carried out by hand. Its design includes a barrel made of ivory-colored resin separated by thin platinum rings, which gives the pen its name ("anello" is Italian for "ring").
B.D. Jefferies
3736 Roswell Rd. N.E.
Atlanta 30342
404.231.3004
bdjeffries.com
---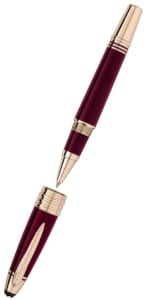 Montblanc John F. Kennedy Special Edition Burgundy Rollerball Pen ($880)
This special edition pen commemorates the life of our 35th president with attention to specific details relating to JFK's life. The burgundy-colored resin, for instance, embodies Kennedy's Ivy League education at Harvard. The initials "JFK" are engraved on the fittings clip, and the three champagne-colored cap rings are representative of Kennedy's three brothers. Possible ink colors range from Mystery Black and Chestnut Brown to Fortune Green and India Orange.
Saks Fifth Avenue
3440 Peachtree Rd.
Atlanta 30326
404.261.7234
saksfifthavenue.com
---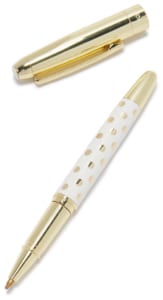 Kate Spade New York Something to Write Home About Ballpoint Pen ($36.95)
Perfect for a more feminine hand, this affordable ballpoint has a playful look and is a stylish way to make a statement while sitting at your desk or on the go. Finished with a subtle off-white shimmer, it boasts festive polka dots and a flip-top box to match. Oprah liked the pen so much it made her 2014 "Favorite Things" list.
Papyrus
3393 Peachtree Rd. N.E.
Atlanta 30326
404.233.1292
papyrusonline.com