FOODIE JOURNAL Culinary News & Notes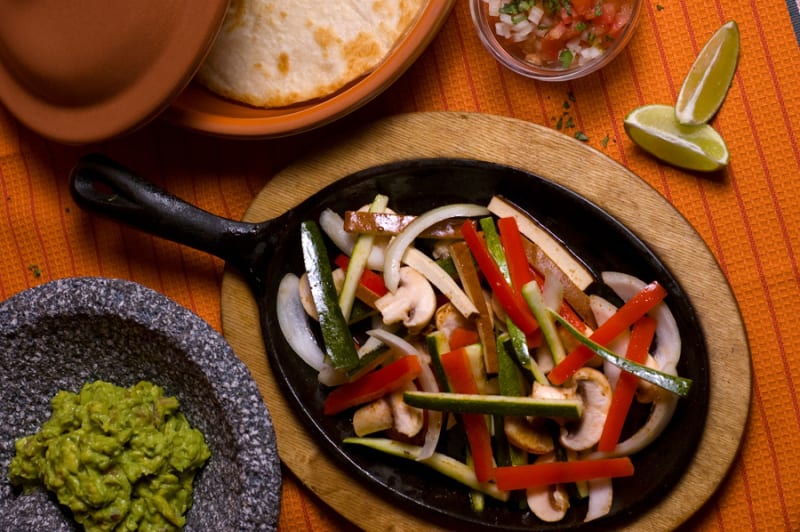 BY: Kate Parham Kordsmeier
Meatless Monday, kale, vegetarian tasting menus … if you needed more proof that America is trying to eat less meat and more veggies, the aforementioned trends are just exhibit A in this plant-based phenomenon taking hold in our country. But if you're like me, the idea of swapping juicy, delicious cheeseburgers for tofu patties can be a little more than depressing. So I called in two veggie experts, husband-and-wife team Edward and Lin Sun of Café Sunflower (an award-winning vegetarian restaurant with locations in Buckhead and Sandy Springs), to help wean me off my carnivorous ways.
Going without meat for even a day can be really hard. Do you have any savvy substitutions?
The old standby is tofu, but don't be frightened by it. If prepared correctly, tofu can take on the flavors of the dish it's served with. Tempeh and seitan also provide incredible amounts of protein and their textures satisfy the hearty chewiness people often crave. Also, don't forget about mushrooms. One of our most popular dishes at our Buckhead location is the Pan Seared Mushroom Scallops, made out of trumpet mushrooms that taste like the real thing.
What should I eat on those days when I'm craving something beefy?
It's all about staying ahead of cravings, so think about the times of day you are normally hungry and have something handy to snack on. Great options are a small bag of raw almonds, carrots and hummus or cashew butter. For meals, we love whipping up a quick stir-fry. It's simple to put together with only two to three main ingredients, like carrots, broccoli, tofu, mushrooms or edamame. Tofu scrambles are also quick and easy to cook at home by keeping a few staples on hand.
What about when I go out to eat? What are your go-to dishes at restaurants?
Without having to resort to salads, we've found that most restaurants have adapted to the demand for vegetarian and vegan options. More often than not, there will be a vegetable plate on the menu. One method we've adopted over the years is to put together a plate ourselves just by ordering any of the meatfree sides.
Cafe Sunflower
2140 Peachtree Road N.W.
Atlanta 30309
404.352.8859
Sandy Springs
5975 Roswell Road
Atlanta 30328
404.256.1675
cafesunflower.com
---
BUCKHEAD'S BEST VEGETARIAN DISHES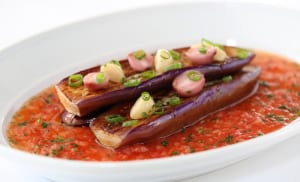 Kyma's Vegan and Vegetarian Menu
Mediterranean is a great option for vegetarian dishes to begin with, but chef Pano I. Karatassos even offers a separate vegetarian and vegan menu, complete with vegcentric spreads for flatbreads and an array of flavor-packed mezze, such as Kastorian bean stew and zucchini fritters with saffron yogurt, and entrees, such as roasted eggplant with tomato compote and ouzo.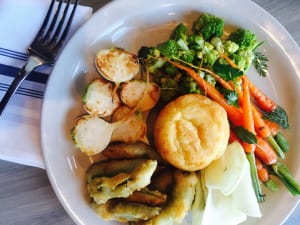 Veggie Plate at Watershed on Peachtree
For both lunch and dinner, this contemporary Southern spot dishes up a "veg plate," which offers five items on a rotating basis depending on what's in season, alongside housemade cornbread. This season, expect peas and cream with sweet onions, and pickled ramps with sautéed greens.
---
FIRST LOOK: SOUPER JENNY IN BROOKHAVEN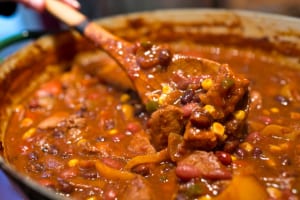 Atlanta native Jenny Levison (you've likely dined at one of her restaurants around the city, like Café Jonah or Juicy Jenny) launched a pop-up location of her legendary Souper Jenny concept in Brookhaven late last year. After much success and a convenient lease agreement, Levison is making the shop permanent. Here, we take a first look at the new space:
THE LOOK: The über-casual and intimate shop (there are only a handful of tables inside near the small counter) shares residence with health food store Nuts & Berries. Expect charming décor, like brightly colored murals, hand-written menu boards and family photos, alongside a small outdoor patio, perfect for sunny afternoon lunches.
THE FOOD: Levison's made-from-scratch soups (go for the turkey chili— they sell nearly 300 bowls a day—or a sweet and tangy tomato-artichoke soup), fresh salads and sandwiches can all be found in this outpost, in addition to a slew of housemade cold-pressed juices in the refrigerated section.
THE VERDICT: Because the shop is only open from 11 a.m. to 4 p.m., lunch is the only way to go—though the lack of seating does make carryout a more appealing option for groups.
Souper Jenny Brookhaven
4274 Peachtree Road N.E.
Atlanta 30319
souperjennyatl.com
---
MY BUCKHEAD: HORSERADISH GRILL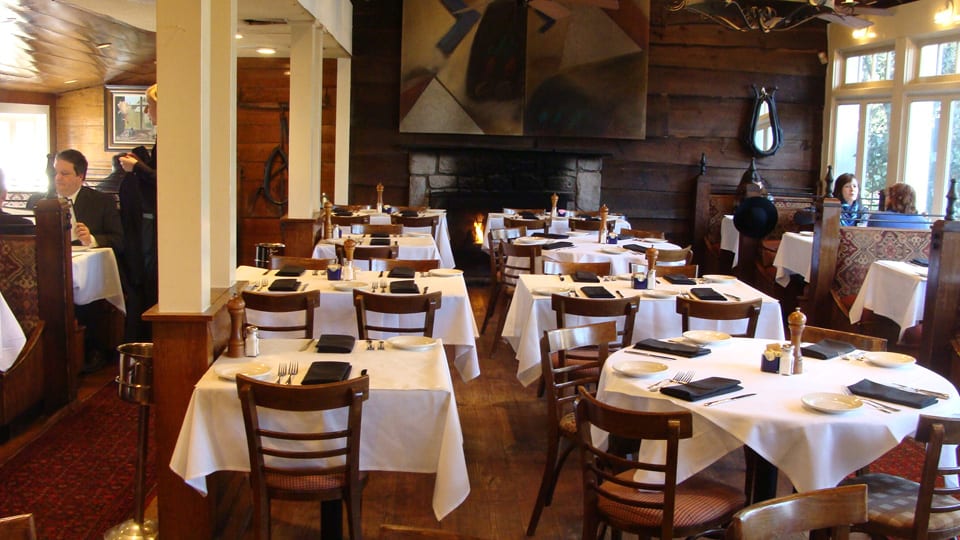 Our new "My Buckhead" series here in Foodie Journal includes sit-downs with influential locals to talk about what this bustling neighborhood means to them. To kick things off, we're chatting with restaurateur Steve Alterman and chef Dave Berry, the masterminds behind Horseradish Grill, a staple in Chastain Park for over 20 years.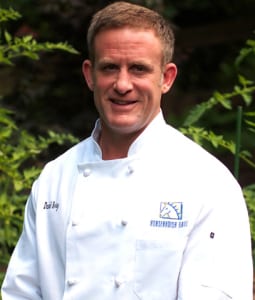 SB: Dave, you recently returned to the restaurant world after taking some time off. Why the comeback?
Dave Berry: I had been at home raising my kids for several years and now that they are older, I was looking to get back into cooking. [After consulting for a bit], I was able to come on full-time. It's so exciting to be back at the restaurant that I helped launch 20 years ago, and [with the recent] anniversary, [it] really seemed like the perfect time to come back and brighten up the menu.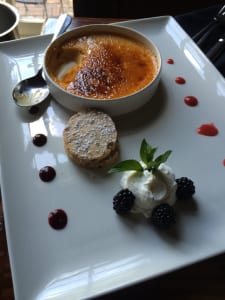 SB: Yes, so what we can expect now that you're back?
DB: Horseradish got away from the farm-to-table theme that we launched the restaurant with 20 years ago, so my focus is to get the restaurant back to its roots with a little more updated flare with new products, like house-cured bacon, and techniques, like sous-vide, to just enhance the Southern dining experience. I'm also going to get the garden out back spruced up.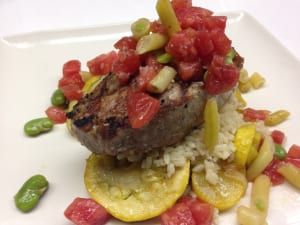 SB: Steve, why did you choose Buckhead for your restaurant so many moons ago?
Steve Alterman: When we were looking for a location for the restaurant, I fell in love with the Chastain neighborhood—it felt like a rustic haven in the middle of wonderful, cosmopolitan Buckhead, which was perfect for our farm-to-table concept. Even the property that Horseradish Grill is located on allowed us to plant an incredible garden behind the restaurant, which we still use for many of our dishes, when the vegetables and herbs are in season. It's the perfect combination of people with sophisticated palates and beautiful natural surroundings.
Horseradish Grill
4320 Powers Ferry Road
Atlanta 30342
404.255.7277
horseradishgrill.com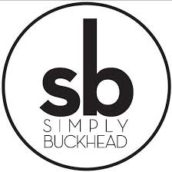 SimplyBuckhead
Simply Buckhead is an upscale lifestyle magazine focused on the best and brightest individuals, businesses and events in Buckhead, Brookhaven, Sandy Springs, Dunwoody and Chamblee. With a commitment to journalistic excellence, the magazine serves as the authority on who to know, what to do and where to go in the community, and its surroundings.