The business partners behind Little Alley Steak cook up winning restaurant concepts.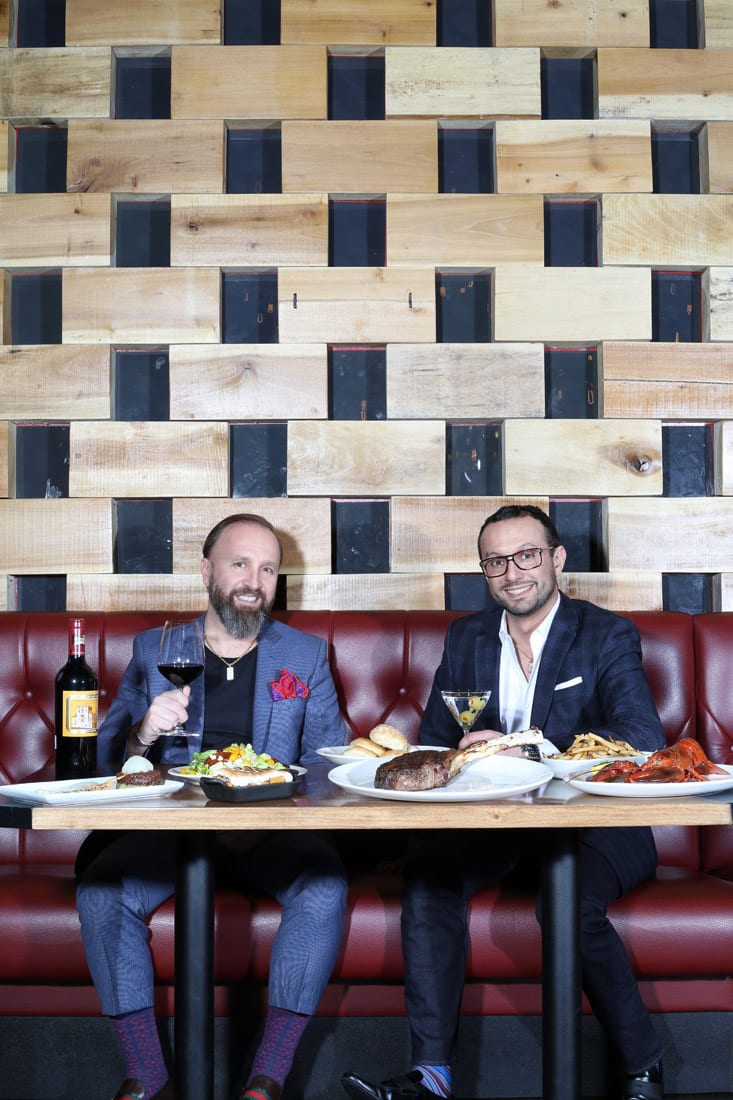 STORY: Jennifer Bradley Franklin
"We didn't like each other because there were always arguments on the field," says Hicham Azhari from a second floor private room at Little Alley Steak in Buckhead. He's chuckling about the years he and now business partner Fikret "Fix" Kovac faced off on the soccer field, each playing for opposing amateur teams. "His team always won," recalls Azhari, who hates to lose.
Both men worked in the hospitality business, Kovac in hotels and Azhari in restaurants, and were introduced off the field by Kovac's brother, who felt their shared interests might make them a good team. Both looking for a new challenge, in 2004 they opened the now shuttered Little Alley Tapas in Roswell, which offered a menu of global tapas in a tiny, sparsely decorated space. Guests from the neighborhood flowed in, including Vikki Locke, who raved about the eatery on her Star 94 radio show. "We lived poor for several years and reinvested every dollar back into the business," says Azhari. More Roswell restaurant openings followed, including the casual Salt Factory Pub and the more ambitious Little Alley Steak in 2012, in the middle of the recession. "Everyone called us crazy, opening a fine dining restaurant in the worst economy," Azhari recalls of that pivot point in the partnership. "Hicham always says, 'Hope for the best but expect the worst,'" says Kovac. "I say, 'Let's do this.'"
The pair, known by their corporate name, FH Food Trading Group, decided to accept only top-notch products, even though they were pricier. They traveled to some of the country's best steakhouses, visiting restaurants in Los Angeles, Tampa and New York, before finding the prime beef they most admired in Chicago. They forged a sourcing agreement with premier purveyor Meats by Linz with the understanding that the Linz name would be displayed on the walls of the restaurant to ensure exemplary product deserving of the brand that has been producing beef for more than 50 years.
Though FH wasn't scouting Buckhead locations, a friend tapped Azhari to consult on the feasibility of putting a nightclub in the massive 12,000-square-foot space formerly occupied by Aja (and Emeril's before it). The landlord, who liked Little Alley Steak in Roswell, didn't want a club and reached out later to entice Azhari to bring the meat-centric concept to Lenox Road. "It's such a big space," he says. "We're used to 4,000 square feet and under."
After months of negotiations and a thorough analysis of how to combat the issues that caused previous concepts in the space to fail, the deal was done, and the duo set their sights on transforming the patio, building out the interior with rich furnishings, developing a menu and crafting an extensive beverage program. Since opening in May 2018, the Little Alley in Buckhead has become a go-to spot for serious steak lovers. "People kept telling us we were setting ourselves up to fail in Buckhead. [Hicham and I] were the only ones who really believed in it and are both proud to say other cities are now asking us to bring the concept to them," says Kovac, adding that Nashville and Charlotte could be destinations for the pair's next project.
In the high-stakes restaurant business, the two transplants—Kovac from Bosnia, Azhari from Morocco—have found common ground and the equilibrium to thrive. "We're more than family. I put him first—his wellbeing, his satisfaction, his happiness," explains Azhari, noting how far the colleagues have come since those early days of arguments on the soccer field. "Obviously, it's a business. We've had conflicts and different opinions. But we've never gone to sleep mad at each other."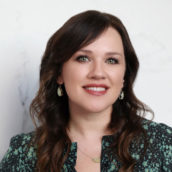 Jennifer Bradley Franklin
Senior Contributing Editor and Beauty Columnist at Simply Buckhead. Travel, Food and Design Writer and Author.