The Club at Chops essentially got its start because Buckhead Life Restaurant Group founder Pano Karatassos wanted a private space where he and his friends could dine and smoke.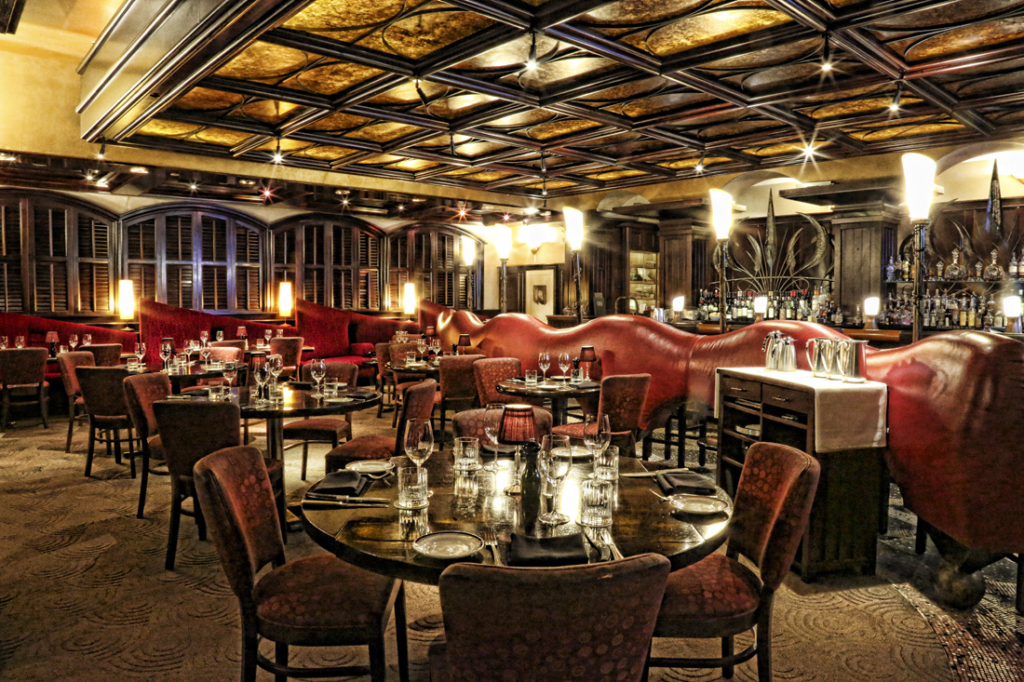 It was the late 1990s, when the laws regarding smoking in restaurants were changing, says Brian Fogarty, the club's general manager. Back then, there was a smoking area in Chops Lobster Bar, one of Buckhead Life's premier restaurants. But the laws changed so that if a restaurant allowed smoking, no one under the age of 18 was allowed in. Thus, The Club at Chops came about.
Originally designed to be a small smoking lounge with entertainment, the club has gradually become more of "a networking area for our club members," who are predominately male, says Fogarty.
"We're at the point where we are referral only," Fogarty says of membership, the fees of which he did not disclose. "[Potential new members] have to have an active member write a letter of recommendation. We're at capacity of close to 600 active members."
Joe DiCorpo is one such active member. He was invited to dine there by friend David Andes, who is in commercial real estate in Buckhead. "I thought, 'Wow, this is great,'" says Di- Corpo, a self-employed medical consultant. "I'm single. I'm older. I like to eat out a lot. And having grown up in the Northeast, I especially like a place where everyone knows your name."
The Club at Chops is also known for its smokes. "We have more than 20 cigars for sale to members and their guests," says Fogarty. "We also have humidors they can purchase for $250 a year. [Each] is personalized with its own nameplate." In addition, the club serves more than 100 whiskeys, bourbons and scotches, all high-end.
While the club may be known more for networking and cigars, it does offer private event space for its members during lunch hours or on Sundays, explains Fogarty. "The club is closed Sundays, but we allow members to have up to 20 guests for a dinner." In fact, a backstage table, which Karatassos named The Backstage, sits behind the band area for a more private setting. "It can hold up to 12 people, and that's where a lot of business meals and deals are made."
DiCorpo says he uses The Club at Chops for both business and pleasure. "When I'm sitting at home in Vinings and I don't have anything to do, I know I'll run into someone I know at the club who I can have a drink with. That is a wonderful place to have." Being a member is well worth it, he adds. "Just having access to a calm, quiet, private facility is very nice. And the 10 percent you get off at all the [Buckhead Life] restaurants over the course of the year pays for the membership."
THE CLUB AT CHOPS
70 West Paces Ferry Road N.W.
Atlanta 30305
404.262.2675
buckheadrestaurants.com
STORY: Lisa R. Schoolcraft
PHOTOS: Sara Hanna