FROM TWO OF BUCKHEAD'S OLDEST TO ONE OF ITS NEWEST, THESE HOUSES MAKE THEIR MARK.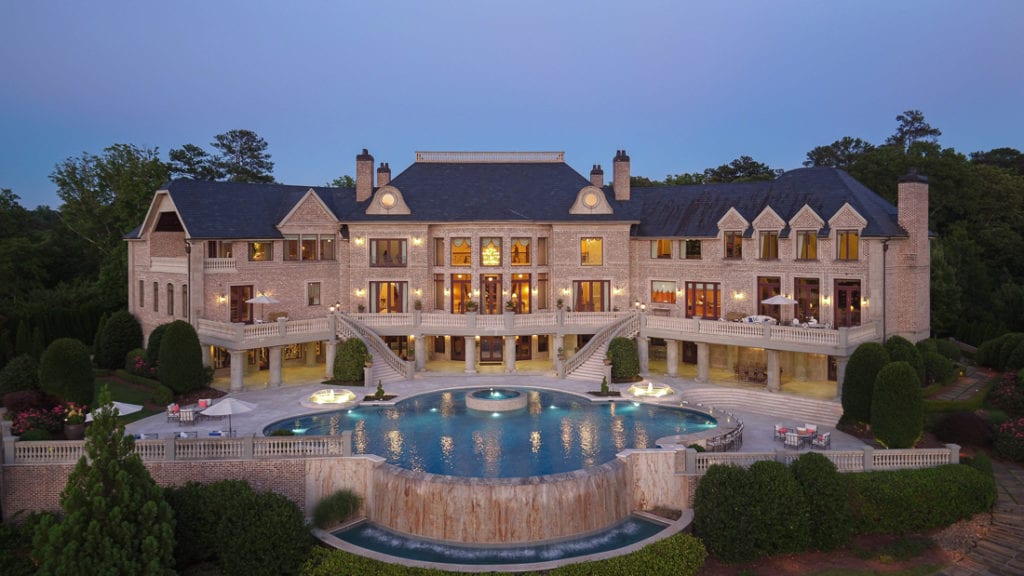 Buckhead's reputation as an exceptional neighborhood covers considerable territory, from shopping and dining to employment centers and schools. Its allure has long been a magnet for homeowners who refurbish existing properties or start from scratch on new building plots. It also draws those who appreciate uniqueness, a quality found in a number of properties that can brag on their pedigree like no others. Here are five favorites.
PERRY / HARVEY MANSION 4110 PACES FERRY ROAD
(pictured above)
Iconic doesn't always mean historic. When a former owner is Atlanta's own Tyler Perry, the house immediately has significance. In the case of this sprawling mansion on Buckhead's west side, its significance increased when recently purchased for $15 million by TV personality and comedian Steve Harvey. Built in 2007, the 35,000-square-foot French Provincial on 17 gated acres along the Chattahoochee is believed to be one of the city's biggest and priciest homes. Along with seven bedrooms and 14 baths, it boasts a bevy of amenities worthy of a first-class resort: infinity pool, gym, tennis courts, theater, spa, wine cellar, a ballroom, a beamed billiard room, an indoor resistance pool, a batting cage and lavishly landscaped terraced gardens with skyline views. The foyer, with its horseshoe staircase, leads to a great room with windows soaring two stories. A two-story library and a lower level with groined ceilings are among a few of the highlights.
---
THE CALHOUN HOUSE 3418 PINESTREAM ROAD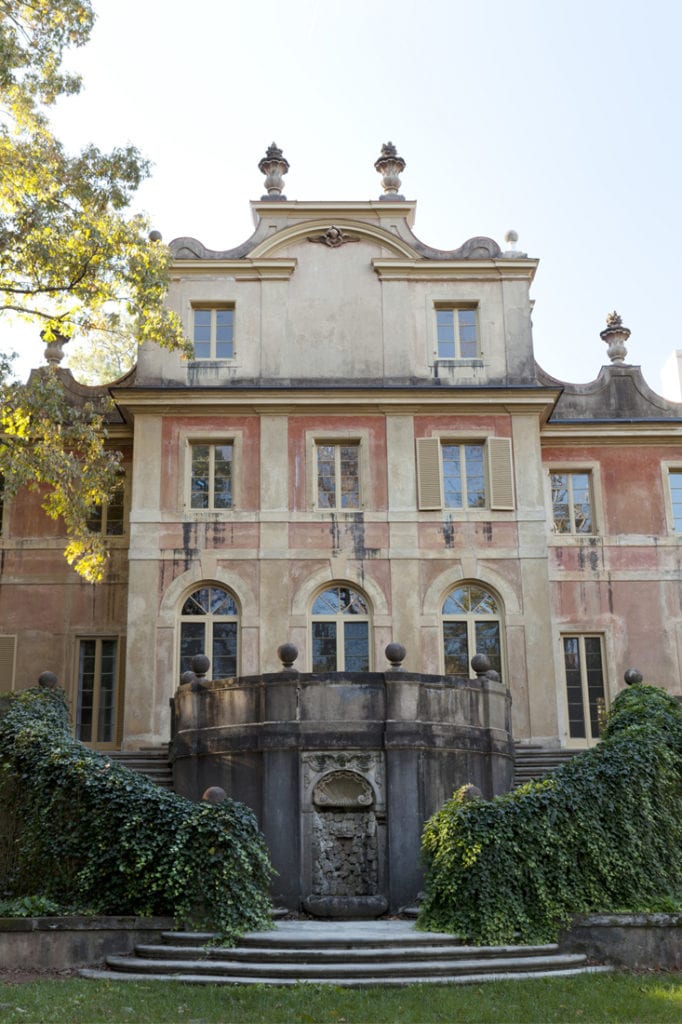 One of the unique features of Buckhead's housing stock is that it's dotted with homes designed by Philip Shutze. The renowned architect and Georgia Tech grad left his Neoclassic thumbprint most notably on the Swan House, now part of the Atlanta History Center. His career spanned 40 years, starting in the 1920s. One of his earliest creations was the Calhoun House, the anchor of what was originally a 100-acre estate that fronted West Paces Ferry Road. Also known as Tryggveson and The Pink Palace, the 12,000-square-foot Historic Register house was completed in the early '20s with a red pantile roof and a pale pink facade. Renovated and refurbished by various owners through the years, the house now has six bedrooms, an in-law suite, a ballroom, exercise room and pool house.
---
SPOTSWOOD HALL 555 ARGONNE DRIVE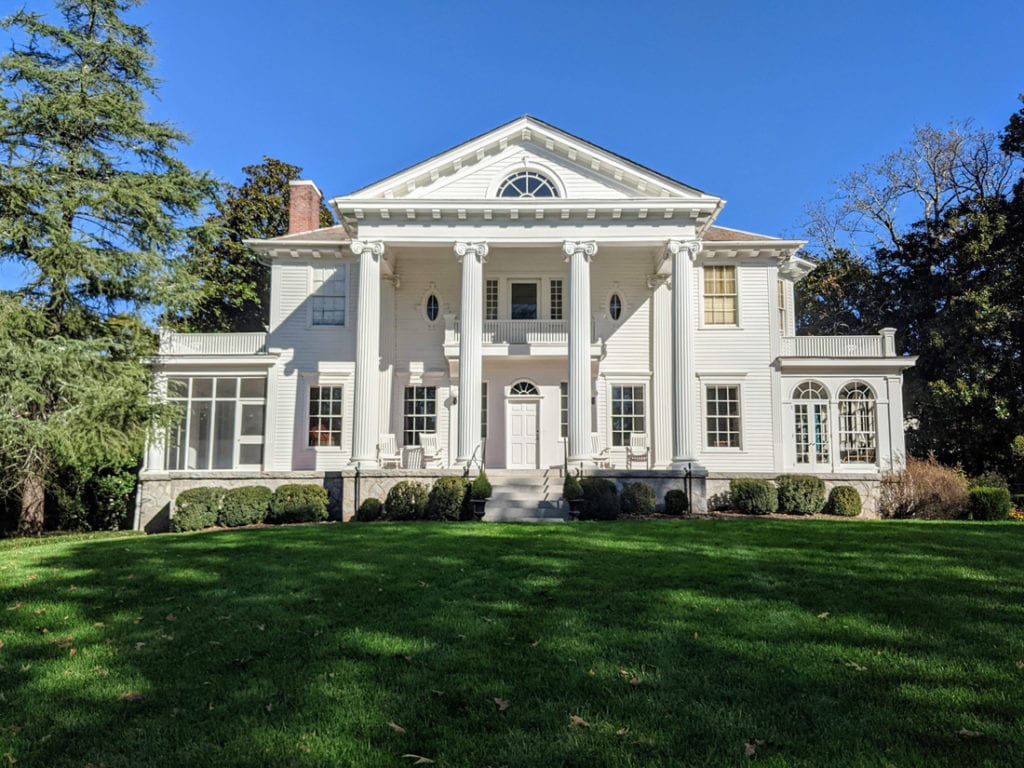 This 1913 mansion, originally part of a six-plus acre estate with stables and a separate servants' house, was on the forefront of Buckhead's shift from rural to residential. Its wood-frame construction showcases a Neoclassical design marked by four Ionic columns supporting a pediment above the second story. The wide front porch leads into more than 7,600 square feet with five bedrooms. The design is credited to Atlanta architect A. Ten Eyck Brown, who also created the Fulton County Courthouse. Owners in the 1930s recruited Shutze to update the interiors, and a rotunda and elegant rear entrance were added. Spotswood is listed on the National Register of Historic Places.
---
THE GOODRUM HOUSE 320 WEST PACES FERRY ROAD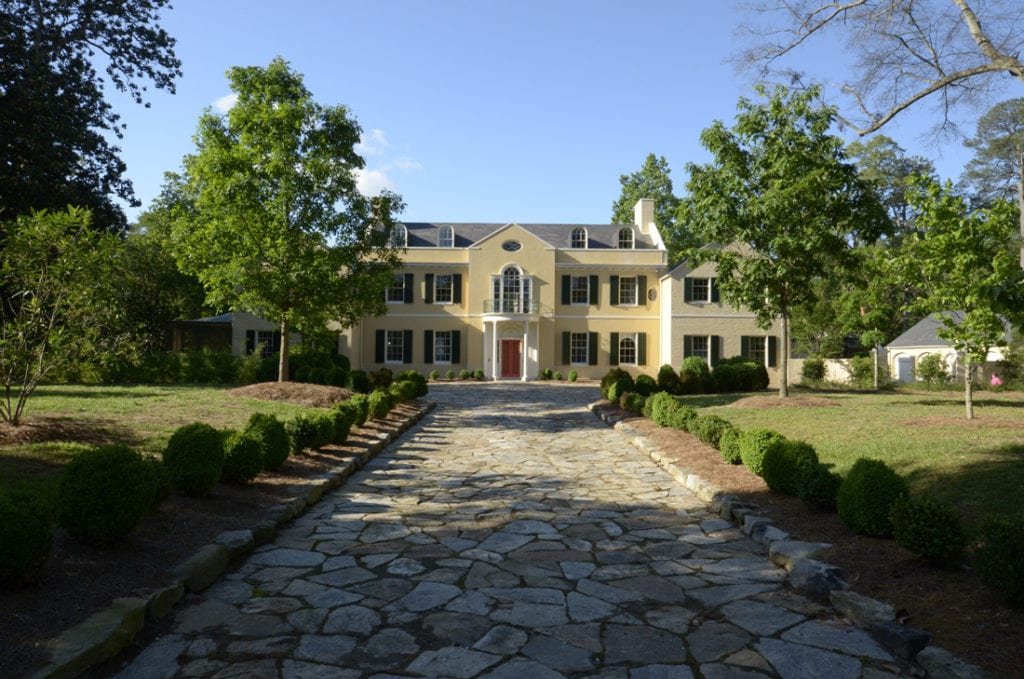 Though it began life in 1930 as a private residence, this brick and limestone mansion on the corner of West Paces Ferry and Habersham roads is now the headquarters of the Watson-Brown Foundation, an educational nonprofit that settled there in 2009. The 2.5-story house is another Shutze original created in the English Regency style with three unique exterior features: a boxwood garden in the shape of the Goodrum monogram, a sunken garden with a koi pond and a serpentine garden, so called for its curved wall border. A rear entrance has a semicircular porch flanked by two-story bay windows. Although the National Register property is no longer a residence, it is maintained by a curator who offers tours by appointment, so home-lovers can see the interior close-up.
---
THE HAVERTY-DAVIS HOUSE 3740 PACES VALLEY ROAD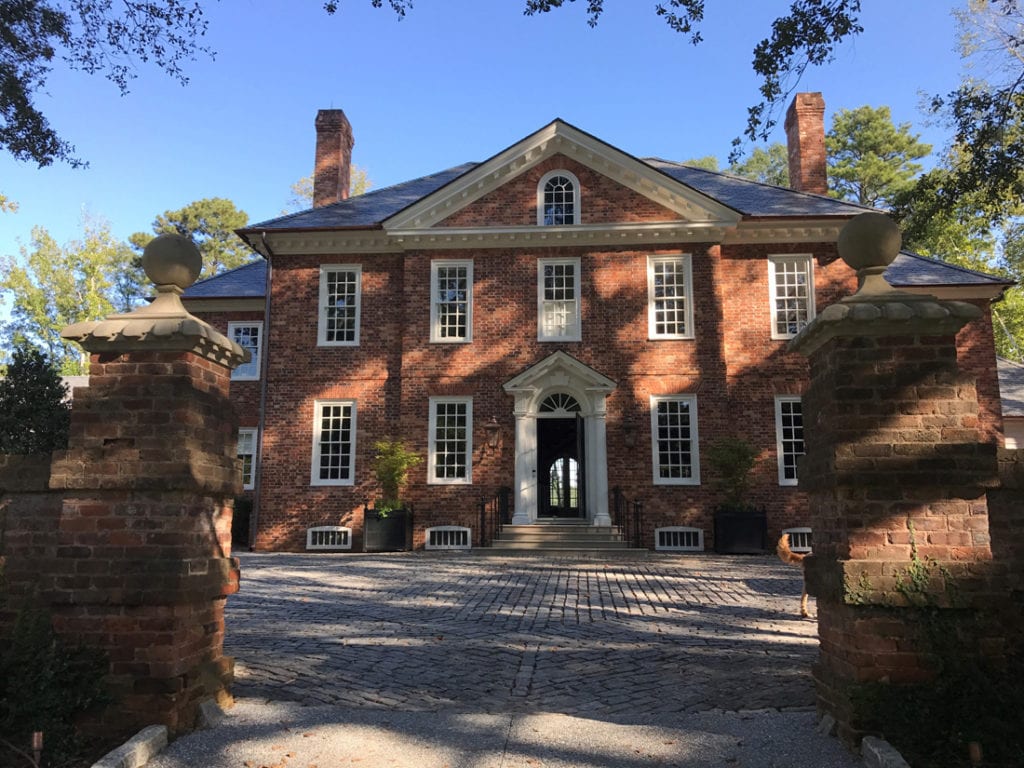 This brick classic looks like it's been part of the Buckhead landscape since the Colonial times, but it's a newcomer dating back to 1963 when it was designed by architect James Means for the Haverty family of furniture fame. Its brick exterior, composed of reclaimed materials from the first Federal Reserve building downtown, mimics the James River building styles in Virginia. Other recycled elements include the rear porch columns salvaged from a Charleston house and heart pine floors from a home in Athens. A cobblestone courtyard leads into the seven-bedroom, 5.5-bath abode on a two acre lot. Other features include a state-of-the-art kitchen with a marble island, veranda with a dramatic stone fireplace, an outdoor kitchen, pool and black-and-white, zig-zag floor tiles in the foyer. The house also starred as the Southeastern Designer Showhouse and Gardens in 2017.
---
VILLA LAMAR 801 WEST PACES FERRY ROAD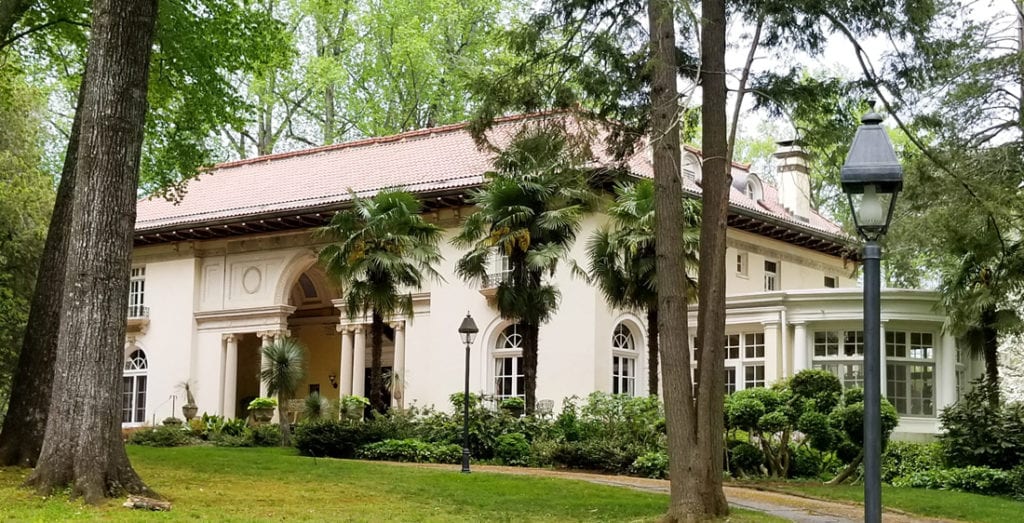 Another landmark property that dates to Buckhead's early days as a country destination is this 1912 home at the corner of West Paces Ferry and Castlegate Drive. Dubbed "Villa Lamar" for the first owner, Congressman William Bailey Lamar, the stucco, Italian Renaissance house was set on 200 acres Many elements of the original structure survive, including the red tile roof, a porte cochere, a solarium, herringbone oak floors, oak paneling and boxwoods in the rear garden. The design is credited to George Totten, Jr., best known for his work on various federal buildings in Washington, D.C.; this house is believed to be his only project in Georgia. It's said he drew inspiration from Rome's Villa Medici and recreated the arched entry from that abode. The formal, terraced gardens were the creation of the Philadelphia landscaping firm Meehan and Sons. The expansive acreage was subdivided in the late 1950s, but the house earned National Register status in 1988.
---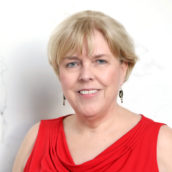 H.M Cauley
Atlanta-based writer and editor contributing to a number of local and state-wide publications. Instructor in Georgia State's Communication department and Emory's Continuing Education division.