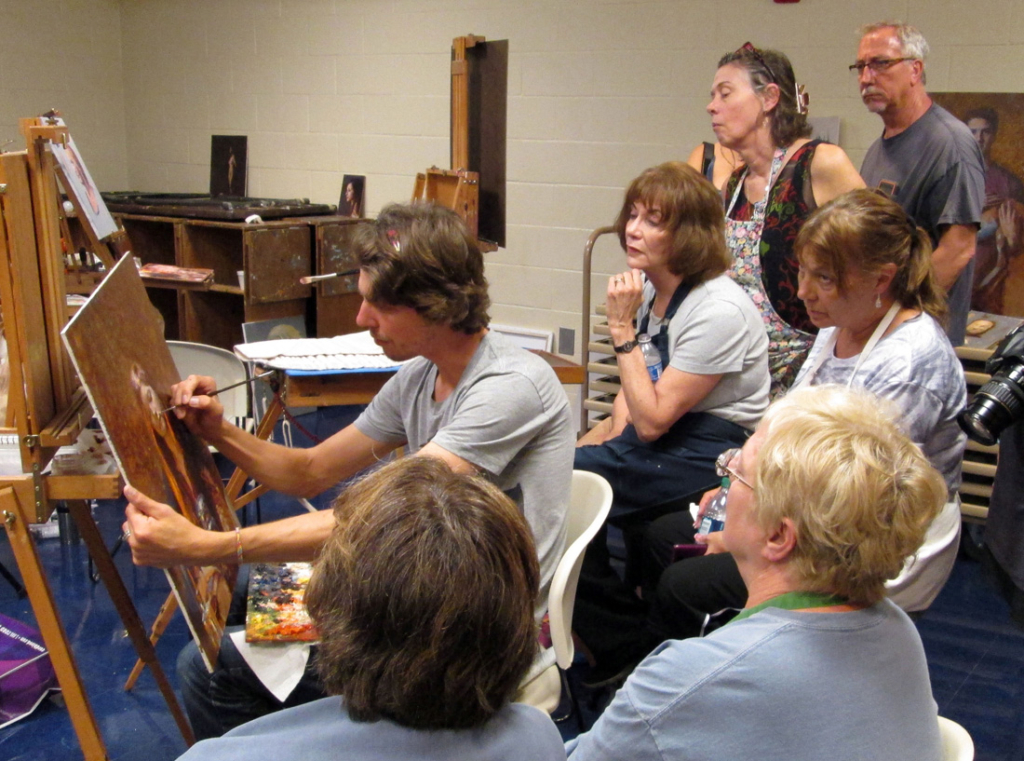 Portrait painting is a niche art form for this local society.
For Denise Jennings, painting a portrait requires a concentrated attention to detail unlike other art forms. The Sandy Springs resident and former art curriculum coordinator for the Fulton County Schools puts it this way: "If you're painting a vase, so what if you make it a little narrower than it really is? But if you're painting a person, and you're off by an eighth of an inch, well, that's huge."
Jennings has found kindred souls who understand the demands of the craft in the Portrait Society of Atlanta, an organization founded in 1979 that claims the distinction as the oldest portrait society in the country. Its 135 members hail from around the state and beyond, but they all head to Heritage Sandy Springs for their five annual meetings. They also gather throughout the year for exhibits that highlight members' creations and workshops that help them hone skills and techniques.
"The programming at the meetings is almost always educational," says Jennings, who joined the group about two years ago after learning about it from one of her painting teachers. "The workshops bring in strong teachers who are exceptional portraitists. And we also have some nice juried exhibits that give you the benefit of having your work seen and reviewed against your peers. For me, that's always a valuable learning experience."
The Society's exhibits and workshops are also the main way in which the group attracts new members, says Michele Smither, the current president who has been a member for about 20 years. "We always try to have well-known, sometimes nationally-known speakers who give lectures or demonstrations. And everything we do is open to the public, so it's also a way for us to promote public awareness of portraits as a valuable art form."
Smither, who holds a degree in graphic design from the University of Georgia, was drawn to painting portraits after taking a class at the Spruill Center for the Arts in Dunwoody. Through word of  mouth about her work she's earned several commissions, including a few to paint pets. But all her past experience comes into play when creating a portrait. "A lot of portraiture requires a background, such as a judge sitting in his office," she explains. "You still need to be able to do a still life or landscape. Most portrait artists keep their hands in all of that."
Many members have made a living specializing in portraits, though Jennings doesn't count herself among them. "If my husband and I were relying on my art income, we'd probably be living in a tent."
Portrait Society of Atlanta
Oct. 8-9 workshops with artist Seth Haverkamp; all materials provided.
770.977.4670
portraitsocietyofatlanta.com
STORY: H.M. Cauley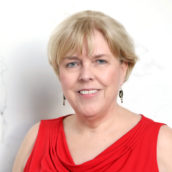 H.M Cauley
Atlanta-based writer and editor contributing to a number of local and state-wide publications. Instructor in Georgia State's Communication department and Emory's Continuing Education division.