Brookwood resident Finia Jahangard is the Macaron Queen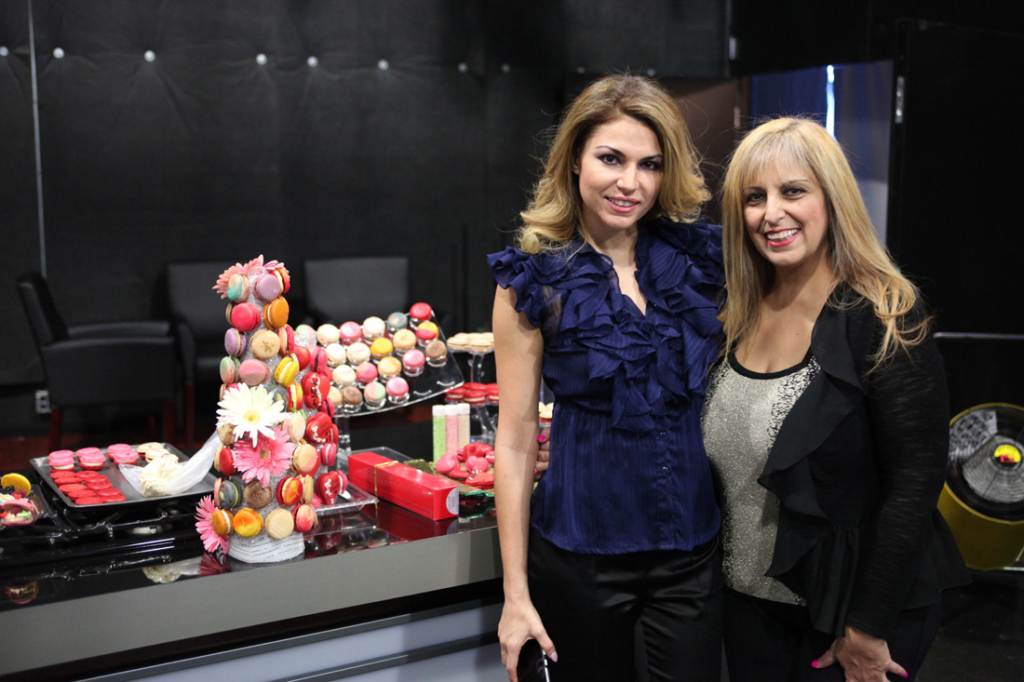 When Finia Jahangard first opened her macaron cart in Lenox Square three years ago, people thought she was selling soap! Fast-forward a few years and Jahangard—a.k.a. Macaron Queen—now hand-crafts thousands of almond, sugar and egg white treats every day in flavors such as peanut butter, coffee, rose water and passion fruit. Though the Lenox location has since shuttered, Jahangard recently opened a Macaron Boutique and Bar in North Point and Perimeter malls, where patrons can sip alcoholic beverages while noshing on macarons, cakes, parfaits and cookies. In Buckhead, macaron fans can still get their fix at Corso Coffee and Cape Dutch that both offer the delicious treats.
"I always had the artistic side of me, and I wanted to bring the macaron to everyday consumption," Jahangard says.
Here, she reveals how she began a macaron business and what's next for her booming empire.
How did you get your start with macarons?
After years as a real estate builder, the markets crashed in 2010, and I was really upset. I'd come home and make my French macarons. It was the only thing I could do perfectly. It gave me the confidence to go out and face the market. People said it was an impossible cookie, and I wanted to make it possible—and perfect.
Where did you learn to make macarons?
When I was a kid, my dad traveled from Iran to the U.S. for business, and I traveled with him in the summertime. I was mesmerized by all the pastry shops. [Later], my daughter was in the fashion business, and I'd go to Paris with her three times a year. While I was there, I started taking lessons.
How did baking transition from a hobby to a business for you?
I started making macarons for some of the French chefs I've known for a long time. They hated making macarons, and I loved it. They'd sell them under their names, and to hotels, too. One friend introduced me to people in the movie industry, and I started catering for "The Vampire Diaries," "The Walking Dead," and for the crew of the movie The Internship.
Why did you decide to branch out to retail?
When I delivered the macarons, everyone would get excited when I arrived, so I thought, why don't I start something in the busiest mall in Atlanta? At first, people thought we were selling beautiful soap. A lot of explanation and training went into it. People were concerned about allergies, but we educated them that our macarons are gluten free. My recipe brings the calorie count of 200 per traditional French macaroon to 45 to 75 [by using less sugar and butter and substituting almond flour for soy].
What are your plans for the future?
We just got our license to serve Champagne at our boutique in North Point. We are coming up with a new drink: hot chocolate in the form of a hollow chocolate ball with a marshmallow inside. We pour very light hot chocolate on top of it (in a cup). The ball bursts open, and the marshmallow pops out on top. We also have Champagne infused and Grand Marnier macarons. Our French macaron ice cream sandwich is coming out. We have strawberry cheesecake, honey fig and raspberry chocolate. I've been working on it for a year. We're trying to franchise the brand in the very near future.
What are your favorite macaron flavors?
White chocolate strawberry, chocolate caramel and blueberry cheesecake. We put a blueberry inside each macaron. Each time, it takes two people like 20 minutes [to make each batch].
Macaron Queen
Perimeter Mall
4400 Ashford Dunwoody Road N.E.
Atlanta 303046
908.867.8336
macaronqueen.com
STORY: Carly Cooper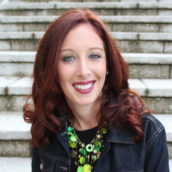 Carly Cooper
Foodie Tastemaker Columnist at Simply Buckhead. Contributing Editor at Atlanta Magazine. Restaurant Aficionado and Mother of Two.