WILLY'S MEXICANA GRILL FOUNDER WILLY BITTER SPICES UP THE LOCAL RESTAURANT SCENE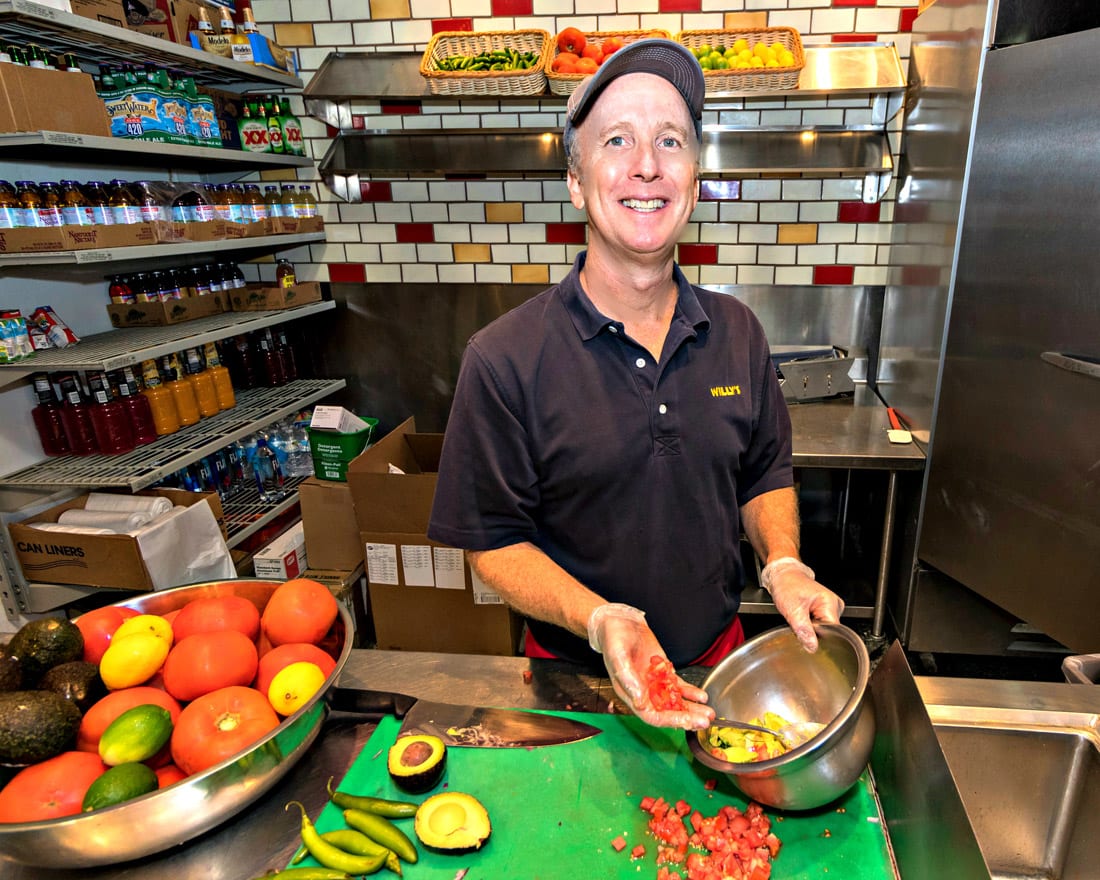 STORY: Carly Cooper
Willy Bitter worked on a tugboat in Alaska, built a school in Kenya and studied marine biology in North Carolina. But it wasn't until the founder of Willy's Mexicana Grill moved to Aspen, Colorado, and worked at a Mexican restaurant that he found his passion. "So many things we take for granted now, I had never seen until then," he recalls. "It was the first time I tried cilantro, chipotles, tomatillos, carnitas, mole sauce and on and on. I was a waiter, but I spent a lot of time in the kitchen."
Bitter moved to San Francisco and discovered a fast-casual taqueria in the Mission District that ended up being the inspiration for Willy's. Three years later, following a move to Atlanta, he opened the first Willy's, specializing in California-style burritos and more, on Roswell Road. It was 1995.
Today, there are more than 30 Willy's locations in Atlanta, Athens and Peachtree City, with more on the way, and Bitter is still an integral part of the Buckhead-based company. We spoke with him to learn more.
What surprised you most when you first started Willy's?
How much time I had to spend on areas other than food. Looking back, I think a double major in psychology and accounting should be required for anyone looking to start a business.
What's your current role?
Since bringing on our president, JC Garcia, in 2013, I've focused on what's really important to me: the food. I am creative and a perfectionist at heart, so I love to develop new menu items and continually improve the way we do things. We are really quality-crazed at Willy's, and my role is to make sure we stay that way.
How has the business evolved since you started?
One of the most exciting things that's changed is how much more knowledgeable and open to bolder flavors our guests have become. When we first opened, no one knew what a lot of our ingredients were, so I always leaned toward milder when trying out new offerings. Now people are much more open to spicy, unique and ethnic flavors.
What's the toughest part about being in the restaurant industry?
It's a lot of hard work and long hours. If you don't have the passion, it can be tough. Plus, if you're going to open a restaurant, you have to make sure you have an edge. There's a lot of competition out there, and if you're not doing something better or different than what's already out there, it's not worth it.
Tell us about your family and hobbies
I have an awesome wife and two young boys. Weekends are busy with soccer games, but I like to get outside and mountain bike or trail run when I get the chance. In the summer, we head out to the lake and go wakeboarding and wakesurfing.
WILLY'S MEXICANA GRILL
To find the location of a Willy's near you, visit willys.com.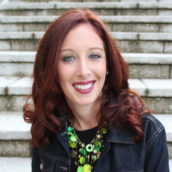 Carly Cooper
Foodie Tastemaker Columnist at Simply Buckhead. Contributing Editor at Atlanta Magazine. Restaurant Aficionado and Mother of Two.