EXECUTIVE CHEF JOE MACY LEADS HAVEN INTO A NEW ERA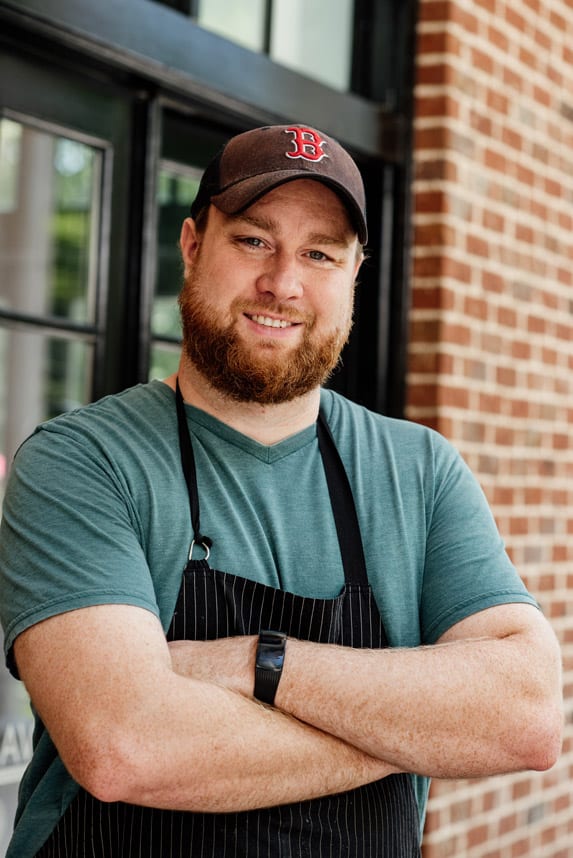 STORY: Carly Cooper
When Haven Restaurant and Bar opened in Brookhaven in 2003, it was one of the first upscale restaurants in the area. Through the years, it has maintained its status as a reliable neighborhood staple with sister spots Valenza and Vero Pizzeria alongside. In early 2019, Joe Macy took the helm in the kitchen after former executive chef Stephen Herman stepped away to help open Arnette's Chop Shop. "Stephen and I were both from Charleston. We worked for all the same people," says Macy. Now, the Marietta resident and father of two is taking Haven into a new phase, having revamped the menu to focus on shareable, social plates. We spoke to Macy to learn more.
How did you get into the culinary world?
When my parents divorced, my mom was working a lot. I started cooking so we could eat every night. It was something I picked up from my mom and sister. Then I started reading cookbooks, went to occupational school and got a job at a restaurant. All I wanted to do was come up with new recipes for my family. I love my mom's shepherd's pie. I've made it for a staff meal. I love doing baked cod with Ritz crackers and butter.
What's changed since you were promoted from chef de cuisine to executive chef?
When I started at Haven, it was understood that I was being groomed to take over. I watched what Stephen was doing and who he was ordering from. When he moved over to the Chop Shop, we had a lot of steaks on the menu. They weren't selling, and the menu was kind of stagnant. Haven has always been Southern comfort food. I wanted to make it a more social dining [experience] with items to share. I probably changed 75% of the menu.
What didn't you change?
The certified Angus beef tenderloin stayed because people love it. It's a staple.
What are some of the new favorites?
We've gotten really good feedback on the changes. We're doing a smoked short rib made on the Big Green Egg. In the summer, it's served as a barbecue plate with baked beans, cucumber and Vidalia onion salad, and potato salad. The shrimp and grits is popular, too. There's a snack section with deviled eggs and pimento cheese. We always have seafood specials. I gravitate to fish and seafood. I went to college in Charleston and have always cooked Southern coastal [fare].
How do you balance work with family time?
I work a lot, but I get some nice breaks. We love going up to Ellijay in the [North Georgia] mountains. We just got back from Big Canoe. When we're home, we swim a lot. Both kids are kind of learning to cook. We make a lot of breakfast items: pancakes or waffles, eggs and bacon. My 2-year-old likes to watch, and the oldest, age 9, likes to crack eggs.
What are your goals for the future?
We've tossed around the idea of moving up to New Hampshire or Vermont and opening a country store. The small business aspect and the idea of using local produce and ingredients like I do at Haven appeal to me. I don't think I could ever do anything that wasn't related to food.
HAVEN RESTAURANT AND BAR
1441 Dresden Dr. N.E.
Brookhaven 30319
404.969.0700
havenrestaurant.com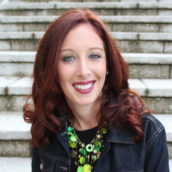 Carly Cooper
Foodie Tastemaker Columnist at Simply Buckhead. Contributing Editor at Atlanta Magazine. Restaurant Aficionado and Mother of Two.