Business partners Joe King and Rick Wahlstedt bring Le Colonial to Buckhead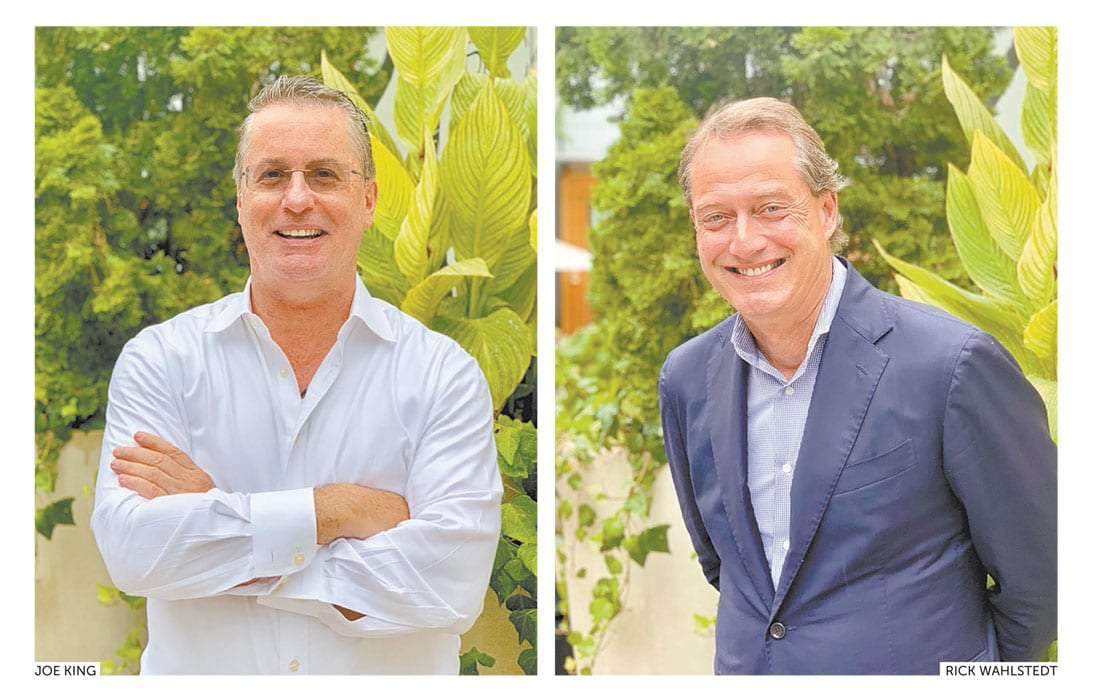 STORY: Carly Cooper
Five years ago, restaurateur Rick Wahlstedt brought Le Bilboquet bistro and bar to The Shops Buckhead, and it quickly became an area staple. A few months ago, Wahlstedt and business partner, Joe King, opened their French-Vietnamese concept Le Colonial less than 100 feet away.
The new Le Colonial Atlanta joins sister spots in Chicago and Houston, and generated a buzz around town before it even opened. Much of the anticipation surrounded noted chef and cookbook author Nicole Routhier's role as culinary director and executive chef Hassan Obaye's expertise with items such as the pork and shrimp spring rolls and crispy red snapper fileted tableside.
King and Wahlstedt take turns manning the restaurant, as both have other eateries located around the country. We spoke to the duo about how they've maintained a productive partnership for more than 20 years.
How did you get into the hospitality business?
WAHLSTEDT: It was a fluke. I came here from Sweden, for the U.S. Open [squash] tournament, where I played professionally. I was offered a squash-teaching position in New York. I became friends with one of my clients, Keith McNally [the founder of Pastis]. We had a drink one night and I admitted I didn't really like teaching because it affected playing in tournaments. He asked me to work for him. I didn't know anything about restaurants—other than I'm good at eating and drinking. I started bartending, and now I've been a waiter, manager and maître d', and later opened my own restaurants. It kept me in this country.
How did the two of you meet?
KING: We met almost 30 years ago working at The Supper Club in New York. We turned it from a ballroom dancing facility into a club. It became very popular. We had guests such as Tony Bennett and Bob Dylan.
What spurred your partnership?
KING: It happened organically. We got along well and liked each other's work ethic. He called and asked me if I was interested in [helping with] Le Colonial Chicago. I moved my family there from New York in 1996. I started as general manager, and a couple of years later, we became partners.
Why did you choose Buckhead for Le Colonial's Atlanta outpost?
WAHLSTEDT: I like locations that have a mixed bag of clients—places with hotels, businesses, offices, retail and residential. You have all of that in Buckhead. I like places where a 20-year-old sits next to a 70-year-old and they both feel good and chat with one another.
How do your working styles complement each other?
KING: He loves business and design. He's brilliant with blueprints, vision and colors. My history is operations, service and interaction with guests and staff. Rick does not compromise anything. He's Swedish and more serious. I'm Irish and a little less serious. The commonality between us is complete and total trust.
How do you ensure clear communication since you aren't usually in the same place at the same time?
WAHLSTEDT: We talk daily. It's easier to speak over the phone, but we text and email, too. We bounce ideas off one another a lot. We have the same vision in what makes a place successful.
Do you spend time together outside of work?
KING: He's my business partner, but he's also a close friend. I watch his squash tournaments. We'll go out for dinner and drinks. I went to Jamaica for his 40th birthday. His daughters know my daughters.
LE COLONIAL
3035 Peachtree Rd. N.E.
Atlanta 30305
404.341.0500
lecolonialatlanta.com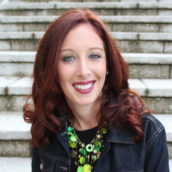 Carly Cooper
Foodie Tastemaker Columnist at Simply Buckhead. Contributing Editor at Atlanta Magazine. Restaurant Aficionado and Mother of Two.