A three-day study on the best of this North Carolina town.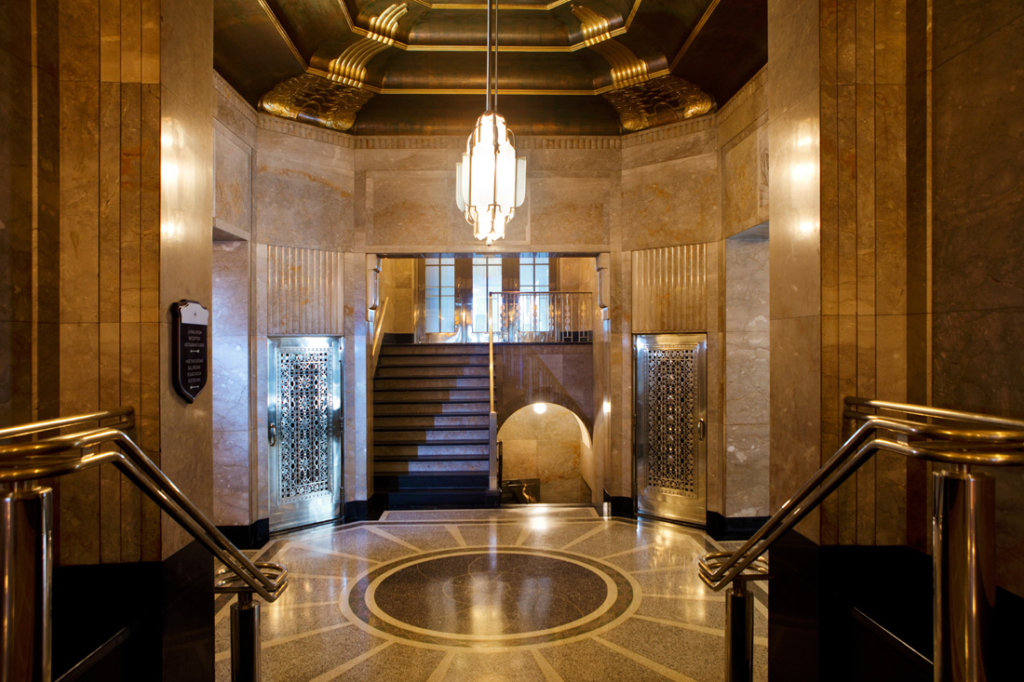 With a history that dates back to 1753, Winston-Salem has spent the last two centuries growing into a city rich in diversity, both in arts and business. The numerous attractions make it a more than worthwhile 5-hour drive from Buckhead. Here, we share an itinerary jam-packed with arts and culinary highlights. We dare you to keep up with the pace.
DAY 1
Noon After the drive, get a caffeine boost and a bite at Camino Bakery, bustling with college students and locals enjoying the baked goods and small-batch roasted coffee.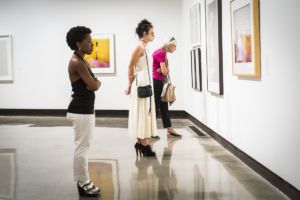 1 p.m. Visit the Southeastern Center for Contemporary Art (SECCA). Located on the historic estate of the Hanes family, it's now an entity of North Carolina's Department of Natural Resources. Now through February, SECCA, in partnership with the Pulitzer Center, is showcasing a multi-platform exhibit called Dispatches that features the work of contemporary artists, Pulitzer-prize winning photojournalists and new media artists.
2 p.m. Stroll through Reynolda House garden and village. The bungalow turned- art museum is the former home of tobacco baron R.J. Reynolds and his wife, Katharine. The house and collection, opened to the public since 1967, is filled with fine art, including works by Jasper Johns, Georgia O'Keeffe, Mary Cassatt and Gilbert Stuart. Grant Wood and the American Farm, along with works by Andrew Wyeth, Winslow Homer and Arthur Dove, are currently on display in the gallery. Don't miss a walk through the property's public gardens that showcase many rose varieties, native plants and flowers, as well as a thriving vegetable and herb garden. In 2017, the estate celebrates its 100th anniversary and the museum its 50th with special events, experiences and major exhibitions.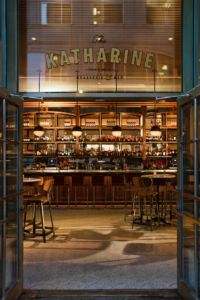 4:30 p.m. Check-in at The Kimpton Cardinal Hotel located in the historic R.J. Reynolds building, the "architectural muse" for the Empire State Building. This pet-friendly property has a grand Art Deco entrance, and every piece of art and furniture (including rugs and carpets) was purchased or commissioned in North Carolina.
5:30 p.m. Kick back with a glass of Trinity Oaks cabernet sauvignon during the hotel's Wine Hour in the library.
7 p.m. Enjoy dinner at The Katharine Brasserie & Bar, the hotel's French restaurant named for the Reynolds' family matriarch. I feasted on a fig and arugula salad, and salmon with coffee crumb and parsnip puree before finishing with honey pecan tart and homemade salted caramel ice cream.
DAY 2
9:30 a.m. Fuel up with breakfast at Mary's Gourmet Diner, a funky restaurant and unofficial art museum in the downtown arts district. Run by Mary Haglund and her two daughters, the eatery sources local, mostly organic ingredients. While devouring my farm-fresh egg scramble and biscuits, I chatted with Haglund about the restaurant's commissioned works, including a sky ceiling mural depicting the Garden of Eden and a series of paintings called Culinary Warrior Women.
10:30 a.m. Spend some time at the Art Council's Milton Rhodes Center for the Arts. It's an elegant, multi-purpose performing arts and events venue housing the Hanesbrands Theatre, Sawtooth School for Visual Art, two galleries as well as exhibition and rental spaces. The Winston-Salem Festival Ballet, four annual Triad Stage performances and River Run film festival, take place in the 244-seat black-box space. On the second floor Sawtooth offers classes for all ages in drawing, painting, glass, metals, wood, fiber, ceramics, photography and digital arts.
12:30 p.m. Eat lunch at Mozelle's Fresh Southern Bistro located on W. 4th Street. The tomato pie and creamed succotash was comfort food at its best.
2 p.m. Explore the antiques and art of Graylyn Estate, once the home of the Bowman Gray family. Now an international conference center owned by Wake Forest University, it features original wooden wall panels from France and Turkey and gorgeous marble fireplaces throughout.
6:30 p.m. After a workout in the hotel's recreation space and another visit to Wine Hour, head to dinner at Spring House Restaurant in downtown's last remaining mansion on "Millionaire Row." After a painstaking historic restoration, it opened in 2012 as a restaurant featuring signature Southern dishes with a twist. I dined on fried green tomatoes with "low and slow" pork and Sriracha aioli that melted in my mouth. The seared, spice-crusted pork chop was also a delicious and generously cut. The meal was complete with a house-made pineapple sorbet—a perfect complement to the savory flavors of the entrée.
DAY 3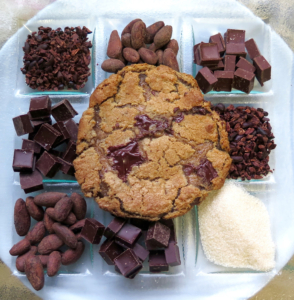 9:15 a.m. Savor a pour-over coffee and homemade muffin at Twin City Hive with its co-owner Joey Burdette, whose enclave houses a permanent art display from Univerity of North Carolina's School of the Arts. Coffees are curated from roasters all over North Carolina, and baked goods are made fresh.
10 a.m. Indulge your sweet tooth at Black Mountain Chocolate, chosen as the winner of North Carolina's Best Chocolate Chip Cookie by Cosmopolitan. com, and 2016 Four Star Superior Chocolatier at the Artisan Chocolate Awards. The shop handcrafts bonbons, specialty bars, desserts and drinks from rare, heirloom, fair-trade Criollo cocoa beans from the Dominican Republic.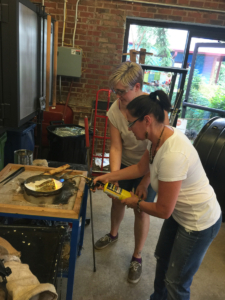 11 a.m. Peruse the shops and galleries in the Downtown Arts District, including Piedmont Craftsmen Gallery and Earthbound Arts. Noon Try your hand at glassblowing with a private workshop at The Olio Glassblowing Studio. Despite being an "A" student who got a "C" in art, I was proud of the fluted vase I created with the help of my instructor, Sarah.
1 p.m. Stop for lunch at the colorful, mural-filled Tex-Mex restaurant Porch Kitchen and Cantina where owner Claire Calvin's Houston roots influence the menu. The Three Amigos guacamole, salsa and queso dips (Calvin's grandmother's recipe) had a great kick, and the Asian steak salad hit the spot.
2:30 p.m. Take a stroll in Old Salem, where the Moravians' history comes to life, and costumed men and women carry on the daily tasks of living just as they did in the late 18th and 19th centuries.
3:30 p.m. Depart Winston-Salem laden with souvenirs, including Moravian cookies and sugar cake, chocolates and coffee, and, like me, vow to return to this vibrant community, where art and business meld beautifully.
IF YOU GO…
Camino Bakery
caminobakery.com
Southeastern Center for Contemporary Art
secca.org
Reynolda House Museum of American Art
reynoldahouse.org
reynoldagardens.org
Kimpton Cardinal Hotel
thecardinalhotel.com
Katharine Brasserie & Bar
katharinebrasserie.com
Mary's Gourmet Diner
breakfastofcourse.com
Milton Rhodes Center for the Arts
rhodesartscenter.org
Sawtooth School for Visual Arts
sawtooth.org
Mozelle's Fresh Southern Bistro
mozelles.com
Graylyn International Conference Center
graylyn.com
Spring House Restaurant Kitchen and Bar
springhousenc.com
Twin City Hive
twincityhive.com
Black Mountain Chocolate
blackmountainchocolate.com
Downtown Arts District (DADA)
dadaws.net
The Olio
theolio.org
The Porch
dinnersontheporch.blogspot.com
Old Salem Museums and Gardens
oldsalem.org
STORY: Joanne Hayes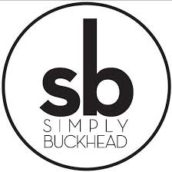 SimplyBuckhead
Simply Buckhead is an upscale lifestyle magazine focused on the best and brightest individuals, businesses and events in Buckhead, Brookhaven, Sandy Springs, Dunwoody and Chamblee. With a commitment to journalistic excellence, the magazine serves as the authority on who to know, what to do and where to go in the community, and its surroundings.