Johnny Di Palma brings panini and pastries to Buckhead at Pala Bakery.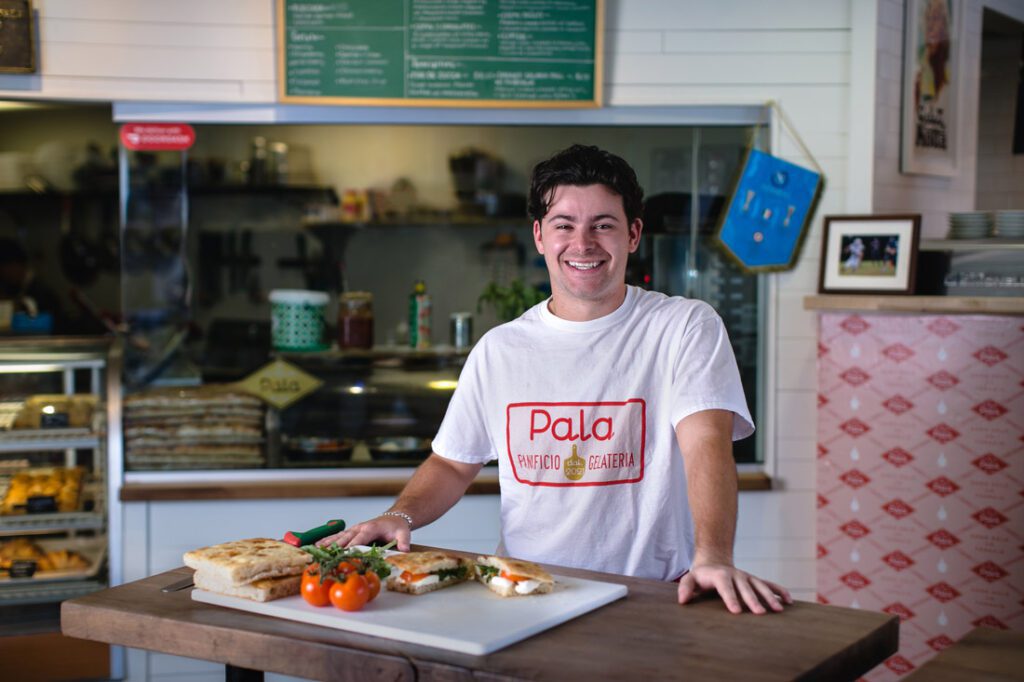 At 22, Johnny Di Palma has lived a life many only dream of. As the only son of Antico Pizza founder Giovanni Di Palma, who owns multiple Italian restaurants in a two-block radius called Little Italia, Johnny got his start in hospitality early. He learned to make pizza dough, has met multiple U.S. presidents and has mingled with celebrities such as Tom Brady and Bradley Cooper—all visitors to his father's restaurants. At the same time, he was playing football at local schools such as Galloway and Holy Spirit Prep.
"It was a very different childhood than most," he says. "I worked. I spent a lot of time sleeping on flour bags at Antico. There was a lot of homework that wasn't turned in right away, but I got a front-row seat watching my dad build the business."
Johnny originally wanted to study film. He briefly worked as Clint Eastwood's assistant and coached the Holy Spirit football team through two state championships. But in the back of his mind, he'd always wanted his own restaurant, so together with his father, he invested his money and opened an Italian bakery and gelato shop called Pala. Located in Buckhead on West Paces Ferry Road, Pala offers pastries, panini and rectangular pizza-like focaccia.
By partnering with his father, Johnny can study the business— he's in charge of payroll, marketing, scheduling and more—without too much pressure. "I'm still learning a lot, but I'm having fun," he says. "My dad wants me to know the business, so I'll be prepared if I decide to operate Antico one day. Right now, I'm deciding if hospitality is something I really want to commit to as my career."
We spoke with him about his work, his hobbies and what it's like to work with the man who knows everyone.
How do you maintain Pala as its own brand, separate from Antico?
We intentionally keep the menu and style different. We don't serve pizza at Pala. It's pana roma from Rome. It's closer to a focaccia from a bakery. The food is light and crispy. It travels home well. Sandwiches [panini] are our No. 1 seller. Eighty percent of our sales are panini and gelato.
What's your favorite part of the job?
The most rewarding thing is when people say, "Thank you for coming [to Buckhead]." They don't even care what's on the menu. The fun thing is greeting the customers, smiling, laughing [with them] and having a good time.
What's it like to work with your dad?
He always has an answer for any thing I'm struggling with; he has endless vaults of knowledge. It can be intense working with him, but there's nobody better for me to learn from.
Do people ever mistake you for a general employee? How do you prove yourself?
All the time! I like to scoop gelato and talk to people. My dad was there recently. A customer goes, "Hey! That's Gio! Do you know him?" I'm like, "Yeah, I'm his son." My dad proved himself by being the best at what he does. If I can learn half of what he does, I'll be successful. It feels good to create something from scratch.
What do you do for fun?
I like trading crypto, and I play a lot of golf. I'm addicted to golf these days. I'm very proud of my single-digit handicap. I'm also enrolled in college online. I'm balancing a lot. I'm studying business at Georgia State.
PALA BAKERY
404.941.9306
palabakery.com
@palabakery
PHOTO: Erik Meadows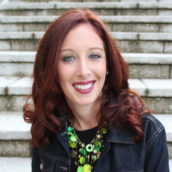 Carly Cooper
Foodie Tastemaker Columnist at Simply Buckhead. Contributing Editor at Atlanta Magazine. Restaurant Aficionado and Mother of Two.