DASH Hospitality's David Abes strives to make The Village Dunwoody the heart of the community.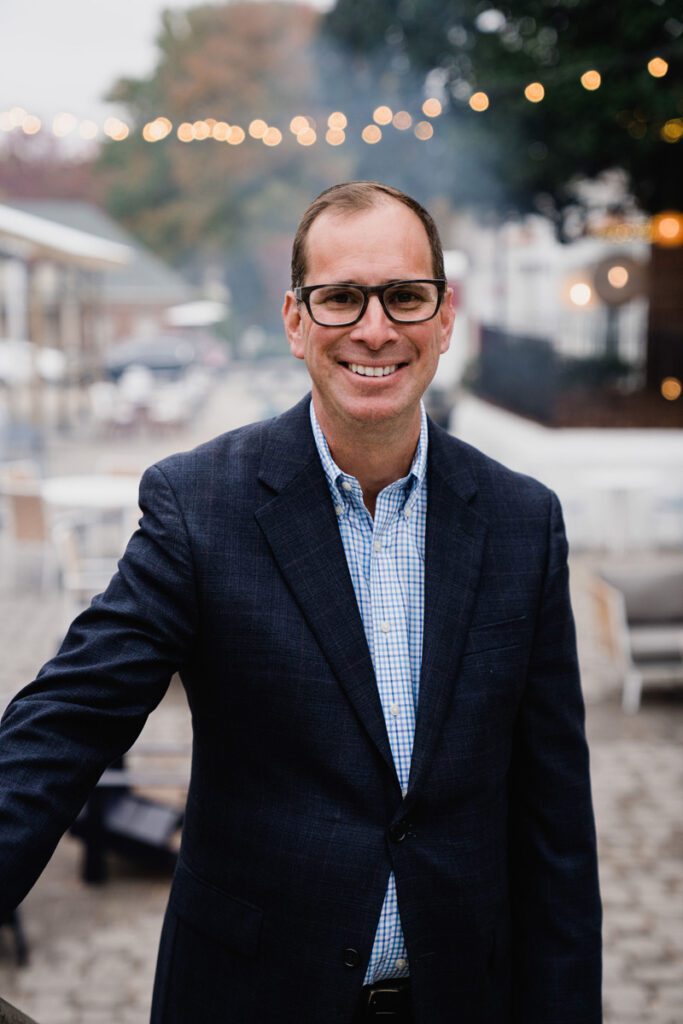 David Abes' resume speaks for itself. Having worked as director of operations at Here To Serve Restaurants, regional director of operations at LDV Hospitality and COO at Buckhead Life Restaurant Group, he knows a thing or two about managing restaurants. Launching his own company, DASH Hospitality Group, in 2016, was a natural next step. Now Abes is taking his business even closer to home with the creation of The Village Dunwoody, a communal entertainment district with four restaurants and a bar surrounding a 30,000-square-foot central courtyard in his hometown.
"I've been working on this for almost three years now," he says. "I want it to be a central meeting spot for Dunwoody, a place my wife and I can hang out with our friends."
Opening in three phases, the Village debuted recently with Bar(n), a rustic wine-and-whiskey bar serving charcuterie and small plates. This spring, barbecue spot Morty's Meat & Supply, named for Abes' grandfather, and casual Tex-Mex restaurant Cuco's Cantina will open with a "Homework Happy Hour" discounting tacos and other snacks to entice high schoolers to come by from 4 to 5 p.m. (Those hungry to try the eats before the brick-and-mortar opens can stop by the shared food truck Thursdays through Sundays.) In the fall, Mediterranean eatery Yoffi and beachy seafood restaurant Message in a Bottle will launch, rounding out the options.
But Abes stresses that The Village is more than a collection of restaurants. He hopes the courtyard will serve as a community meeting space, a place to listen to live music, watch a ball game on the big screen or gather for festivals. "These spaces were all retail; we're converting them to a place with heart," he says.
We spoke to him to learn more about his work and his personal life.
Aside from The Village Dunwoody, what does DASH do?
We have 17 clients right now. We've worked with Slutty Vegan, Ray's on the River and True Story Brands (Yebo, Biltong Bar). We work on everything from startups and marketing to backoffice systems and operational issues.
What else are you working on?
I'm opening a bistro called The Usual with Nick Leahy (owner of Nick's Westside) in Arya on Peachtree. Nick used to own Saltyard nearby, so it's going back to the neighborhood for him.
Your wife owns Batter Cookie Dough Counter. Are your children interested in the hospitality industry as well?
My daughter is 24. She's finishing her doctorate in occupational therapy in South Carolina. My son is 21. He's a senior at the University of Maryland studying marketing communications. He interned at beverage wholesaler United Distributors and loved it.
What do you do for fun?
I love to travel. Just recently, my family went to Napa Valley; Margate, New Jersey; and 30-A on the panhandle of Florida. I still play basketball and golf once in a blue moon.
What are your favorite Buckhead restaurants?
Yebo is great at what they do. I like Tuk Tuk and Aria. Gerry Klaskala (owner of Aria) is a rockstar.
THE VILLAGE DUNWOODY
770-338-6992
thevillagedunwoody.com
@thevillagedunwoody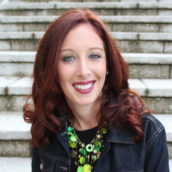 Carly Cooper
Foodie Tastemaker Columnist at Simply Buckhead. Contributing Editor at Atlanta Magazine. Restaurant Aficionado and Mother of Two.