Add a fresh new flavor to your spring beer lineup with sour beers.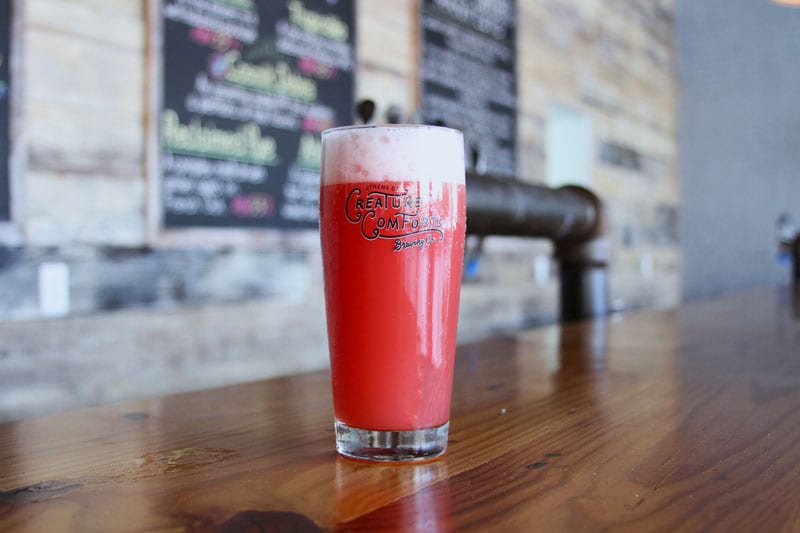 You may have noticed sour beers sliding onto the beverage lists of your favorite Buckhead restaurants and bars such as Le Bilboquet and Cook Hall. Take a sip, and you'll discover an acidic, sour, funky and oftentimes fruity palate. While new to many of us, this flavorful style of beer has actually been around for centuries.
Until the 1800s, nearly all beers exhibited some aspect of sourness due to exposure to acidic microorganisms and wild yeasts in the air. During a beer revolution, brewers learned how to isolate yeasts and create a clean beer absent of unwanted bacteria and yeasts, thus preventing that sour flavor. After World War II, many small craft breweries still practicing these old methods were destroyed, so sours became much more scarce. In just the last few years, we've seen a rediscovery and resurgence of these methods.
Today, brewers intentionally add an element of sourness to their beers in a variety of ways. During open fermentation, for instance, brewers allow their work to sour by placing it in an open vessel that is exposed to the air (be it inside the brewery or the air outside), which allows bacteria, natural yeasts and flavors floating around to get into the beer. Brewers can also add in specific yeasts, additives (such as fruit) and bacteria with acidic characteristics, such as lactobacillus, pediococcus and acetobacter, to assist in souring the beer.
What you end up with is a wide range of sour beers that vary from light, fruity and slightly tangy to astringent, mouth-puckering ales. "For those out there who are beer nerds or at least are willing to try something different, it is a very unique and delicious style that is quite uncommon," advises Nik Katz, former general manager at Buckhead's American Food and Beverage. "Its tart/sour taste lends itself to pairing with food probably more so than any other style of beer, with maybe stouts/porters pairing with desserts being the exception."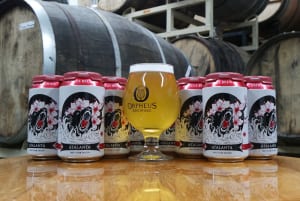 Midtown Atlanta-based Orpheus Brewing, for instance, hangs its reputation on its large selection of sour saison ales such as the tart, plummy Atalanta, the fig-infused Sykophantes and the summery Wandering Blues (a blueberry sour).
"I distinctly remember my first sour beer. It was a Duchesse De Bourgogne (a Flemish red ale)," says Jason Pellett, president and brewmaster at Orpheus Brewing. "It was so different from anything I had ever tasted." That was the main reason Pellett started home-brewing, and it became the impetus for opening Orpheus.
These fun, flavorful suds often contain elements of fruit or spice and are delicious with food. Cheers to a delicious spring and summer!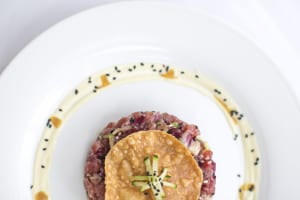 PAIRING TIP:
Liefmans' Kriek-Brut
"This is one of the best sour Belgian beers on the market. We offer it on our beverage menu. It pairs best with dishes like our tuna tartare and crab and avocado salad, and is enjoyed best on the patio."
–JON SKINNER, GENERAL MANAGER AT LE BILBOQUET
NEW TO SOURS? TRY THESE!
NIK KATZ RECOMMENDS:
Russian River Brewing Company's Supplication "Master brewer Vinnie Cilurzo uses pinot noir barrels as part of the aging process, and often another fermentation, which adds another level of complexity and flavor."
Jester King Brewery's Cerveza de Tempranillo "They take beer-making seriously, and the result is epic!"
Orpheus Brewing's Sykophantes "It's a great sour ale with subtle fig flavor that actually makes it slightly more approachable for those afraid of the unique sour flavor."
JASON PELLETT RECOMMENDS:
Creature Comforts' Athena Paradiso "They are always introducing different versions of this, but it's always good."
Three Taverns' Raspberry Sour Asylum
Oude Gueuze Tilquin à L'Ancienne
DETAILS:
Le Bilboquet
3035 Peachtree Road N.E.
Atlanta 30305
404.869.9944
lebilboquetatlanta.com
Orpheus Brewing
1440 Dutch Valley Place N.E.
Atlanta 30324
orpheusbrewing.com
STORY: Kelly Jordan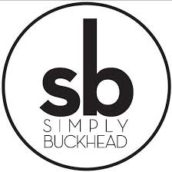 SimplyBuckhead
Simply Buckhead is an upscale lifestyle magazine focused on the best and brightest individuals, businesses and events in Buckhead, Brookhaven, Sandy Springs, Dunwoody and Chamblee. With a commitment to journalistic excellence, the magazine serves as the authority on who to know, what to do and where to go in the community, and its surroundings.