KR Steakbar Chef de Cuisine Brian Goddard balances high profile cooking with family time.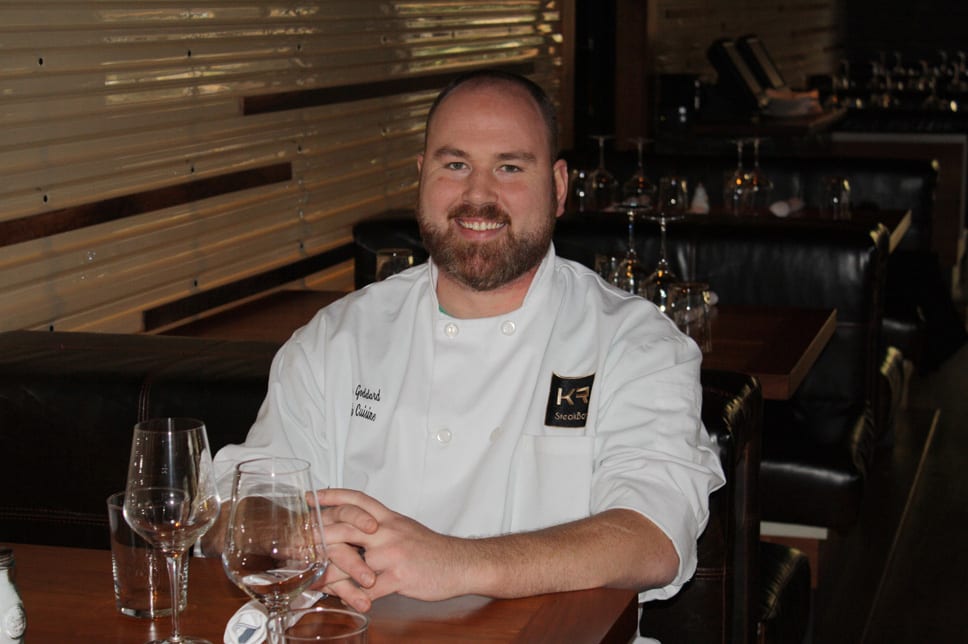 STORY: Carly Cooper
Though he spends most nights in the kitchen or the expo line at KR Steakbar in Peachtree Hills, Chef de Cuisine Brian Goddard gets most animated when talking about his family. "I have a one-year-old son, and my wife and I plan on having one or two more," he explains.
Goddard got his start in the restaurant industry at 15 as a busboy for Outback Steakhouse in Stone Mountain. He worked his way up, serving, bartending, cooking, and eventually becoming kitchen manager at the Buckhead location. He later attended culinary school at the Art Institute of Atlanta and worked at Ray's on the River before joining KR Steakbar as opening sous chef.
"Seeing how he builds a menu is pretty incredible. He has so much experience and knowledge not only of food but of the restaurant industry in general," Goddard says of Kevin Rathbun, KR Steakbar owner and executive chef.
In May 2014, opening Chef de Cuisine Chris McDade left the restaurant, and Goddard stepped up to the plate. He gives us a glimpse into what that's been like below.
What's your approach to cooking?
I try to use very high-quality ingredients and let those shine. I want the food to be approachable to a broad range of people. Trying to have value on the menu is also important. I want people to have several options that they are trying to decide from. I don't want them saying, "I'm going to have this because it's the only thing I recognize on the menu."
How has the KR Steakbar menu changed since you took over as chef de cuisine?
Most of the organ meat is gone. We added more fish. We always try to have at least one grilled and one sautéed, and we always have scallops. The 6-ounce filet is the No. 1 seller on the menu. There are the staple items that will not change, like the fried artichokes and cacio e pepe—it just has a few ingredients (black pepper, extra virgin olive oil and Pecorino Romano Fulvi), but it's one of our most popular pastas.
Where do you find inspiration?
I learned a lot from Chris McDade— how he cooked and viewed food. It changed my perspective on how to cook. I read a lot of books, and look at local purveyors' ingredients and try to create dishes with those items.
Have you thought about opening your own restaurant?
Years ago I did. But I was here to open this one. Having a family now changes my perspective on it. Opening a restaurant takes a lot of time away from family and there's a big financial input. I'm happy where I am, but I think [opening a restaurant] is the ultimate goal.
How do you balance family time with all the time you put in at the restaurant?
It can be tough. I'm up early. I handle the morning duties like feedings with my son, so my wife doesn't have to do it morning and night. I try to get Sunday off as often as possible so we can have a family day and get some time together. It's definitely not easy.
What do you do in your spare time?
Time off is family time. We try to go to the park. My son is walking now and I like to watch him run around. It's really cute. My wife and I just bought a home in Cumming, so we're moving to the suburbs. I also love to play golf.
What are your favorite Buckhead restaurants?
King + Duke is very good. Aria, too. We've spent many special occasions there. I've been to St. Cecilia a couple of times. The food is quite good. Any favorite family spots? We live in Vinings and usually go around there. Really, we eat at home more. I typically make braised short ribs or roasted chicken—pretty simple food.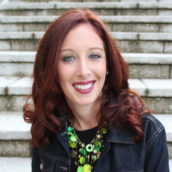 Carly Cooper
Foodie Tastemaker Columnist at Simply Buckhead. Contributing Editor at Atlanta Magazine. Restaurant Aficionado and Mother of Two.