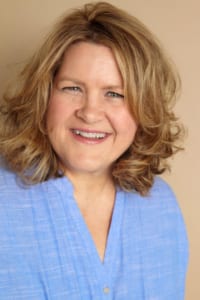 I hate to date myself, but the most high-tech piece of equipment I used at my first official office job was a non-correcting typewriter. (Goodness knows how many bottles of Wite-Out I went through back in the day!)
Our copier didn't have a collating feature, we filed endless copies of paper documents and a receptionist actually answered phones and transferred incoming calls. My desk was one of several dozen in cookie cutter cubicles lined up along a windowless wall under a row of eye-numbing fluorescent lights. These days, I work from my home office, typing away on a laptop connected to a big-screen monitor, surrounded by a wireless printer, back-up drive and my iPhone. When the weather permits, I ditch my desk and set up shop on my sunny screened porch. Yep, the times have most definitely changed.
In this issue's cover story, Lisa Schoolcraft takes an in-depth look at the evolving workplace, examining a range of business trends and topics, from the rise of telecommuting to some of the unique perks companies are offering to attract new talent. Elsewhere in the magazine, Karina Antenucci reveals the five beauty essentials to stash in your desk drawer, Catalyst Fitness owner Bill Sonnemaker shares some exercises you can do on your lunch hour and stylist Shaye Strager offers tips on how to dress to impress on the job.
But the issue isn't all work and no play. We also go swimming with dolphins in Orlando, uncover some interesting cocktail ingredients at local bars and chat with the woman who's the original voice of Siri. So take a break from your 9-to-5 gig and give us a read.
Jill Becker
editor@simplybuckhead.com
Photo: The Headshot Truck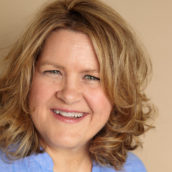 Jill Becker
Award-winning writer and editor who has penned stories for CNN, Woman's Day, Good Housekeeping, and dozens of other outlets.