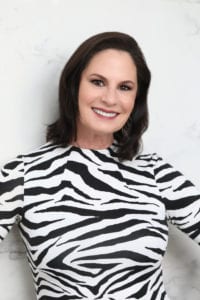 As if 2019 wasn't exciting enough for us, we have started the year off with a bang and a terrific new team at the editorial helm.
We are truly grateful to Jill Becker for the work she did over the past three years, and beginning with this issue, our new managing editor is Helen Cauley and we have two senior contributing editors, Jennifer Bradley Franklin and Karina Antenucci. These ladies have been a part of our team for almost 10 years and represent a strong part of Simply Buckhead's ongoing success. Please join me in wishing them the best as they steer us editorially moving forward.
Year after year, our loyal advertisers continue with us, and we cultivate new clients because of the quality of our journalism and the results they see from our readers patronizing their businesses. Our stories highlight the hidden gems in our market—artists, philanthropists, chefs, designers, friends, businesses, homeowners, pets and so much more. Our team goes above and beyond to bring you things you may not see elsewhere through that extra effort of research and personal involvement in the community.
This is a true milestone for me, as 2020 marks our 10th year of publishing. I started Simply Buckhead in 2010 after moving to Atlanta and not knowing a single person except my husband and kids. Thank you for the friendship, love and support I have received over the past decade. I am proud to live, work and play here, and I look forward to the next 10 years! Cheers!
Joanne Hayes
Publisher/Founder/CEO ValueStream Media Group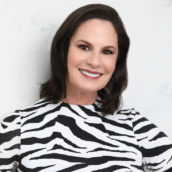 Joanne Hayes
Publisher & Founder
Joanne Hayes is a 26-year veteran of the publishing industry, having worked for 12 years as an Account Executive for an award-winning Journal Register Company newspaper group, Southern Rhode Island Newspapers, and 3 years as the Marketing Director of SO Rhode Island, a publication of the award-winning magazine company Providence Media, prior to her move to Atlanta in 2009.
Simply Buckhead Magazine was conceived by her company, ValueStream Media Group, and began publication in 2010, with Joanne at the helm as Publisher and Founder.  The publication quickly became the "must-read" publication for people who live, work, shop, dine, entertain, travel, have families, homes, and pets and participate in philanthropic efforts, and has literally been read online all over the world. 
ValueStream Media Group is a media partner and sponsor to CURE Childhood Cancer, Bert's Big Adventure, Atlanta Community Food Bank, The nsoro Educational Foundation and Joanne currently serves as a Board Member for the Atlanta Community Food Bank.