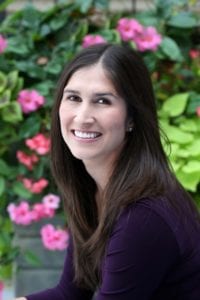 During my school years, I volunteered, donated and campaigned for good causes. These experiences gave me perspective and gratitude for all the blessings in my life. Years later, "adulting" seems to have gotten in the way of my philanthropic endeavors. I find that I'm simply responding to donation emails sent by friends and family instead of getting out there to make an impact in causes close to my heart. But as the mom of an 8-year-old daughter and rising kindergartner, I feel a pressing need to plant the service seed in them so they can also benefit from the growth I gained giving back in my youth. Where to begin? This philanthropy-focused issue is the perfect place. From picking charitable pursuits based on your personality to creating a culture of giving for kids and teens (my soon-to-be manual), we cover varied service options available across our community. Our cover feature also touches on topics such as starting a charity and shines a much-deserved spotlight on philanthropy's rising stars.
Also in this issue, Ashton Pike rounds-up gifts that give back in the "Simply Approved" column, and Karina Antenucci pens an enlightening kid's story on chores (another vital component of growing up). You'll also have the chance to meet several entrepreneurs, from fashion photographer Neville Forbes and author Jenifer Goldin to Ceata Lash, inventor of the hair accessory, PuffCuff.
Take some time away from your to-dos and spend it reading the articles in this issue. We hope it helps you chart a path to your next charitable endeavor and inspires you to make a difference.
Giannina S. Bedford
Managing Editor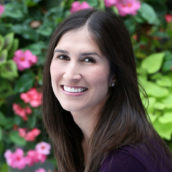 Giannina Bedford
Giannina S. Bedford is multi-faceted writer and editor. Her work covers design, travel, food and business. She's penned Simply Buckhead's home feature since inception and held a variety of editorial roles at the magazine. Her freelance work has appeared in Condé Nast Traveler, USA Today, Virtuoso Life, Hemispheres and TravelandLeisure.com. She also contributes regularly Atlanta Business Chronicle. Fluent in Spanish, Giannina was born in Miami and grew up in Brazil, Chile, Hawaii and Australia. She currently lives in Dunwoody with her two kids and husband.