Orthopedic surgeons change lives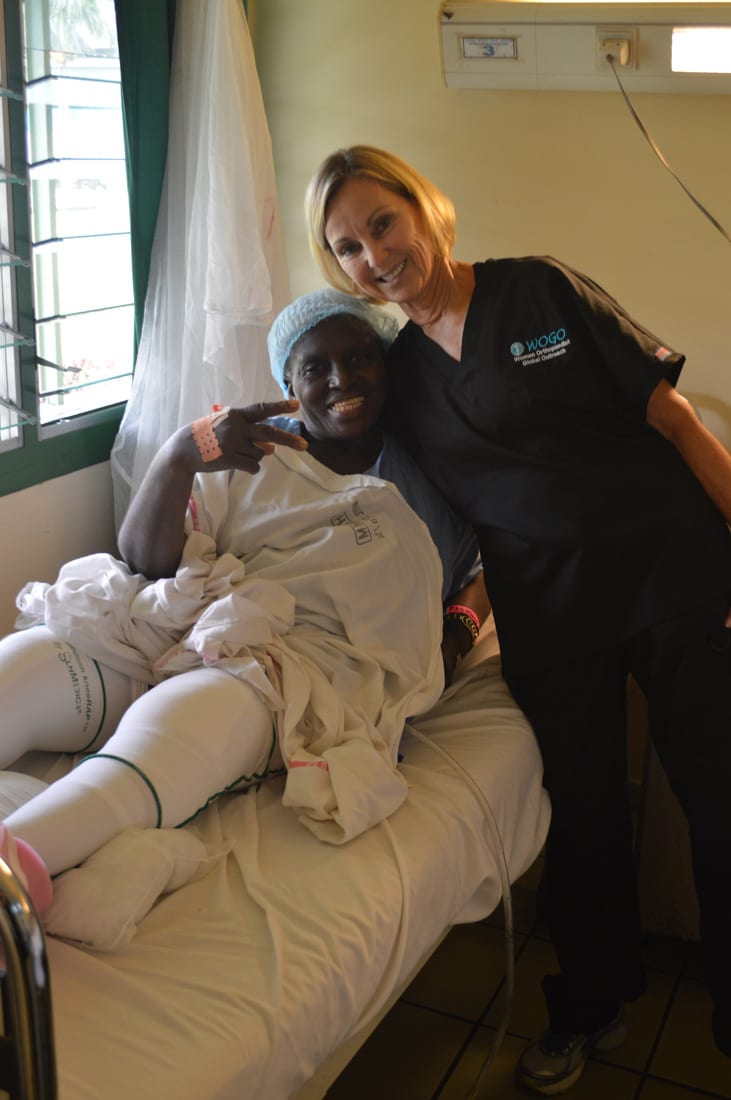 Buckhead resident Sylvia Tylka became involved with Women Orthopaedist Global Outreach (WOGO) when her daughter's best friend, Dr. Robyn Hakanson, helped found the organization to provide free reconstruction procedures in under served countries. An intrepid Atlanta volunteer, Tylka began by raising funds for WOGO's medical missions. "Women make up less than 5 percent of orthopedists in the U.S., and most joined WOGO," she says. "At various fundraisers, I met Dikembe Mutombo, founder of the Dikembe Mutombo Foundation. When I joined the WOGO board, I connected the organizations."
In July of 2016, Mutombo took a team of medical professionals to Kinshasa, Congo, site of the Biamba Marie Mutombo Hospital, named in honor of his mother. He invited WOGO members to join them and perform knee replacement surgery on women, who develop more joint problems than men and have less access to care. WOGO surgeons, assisted by an all-volunteer team of nurses, physical therapists, scrub techs and other helpers, performed 52 procedures using prosthetic devices donated by Zimmer Biomet. "I cleaned the operating room following surgeries, comforted patients and did whatever I could to be of service," says Tylka. "It was an amazing experience."
In April, Tylka, along with her husband, Pat; her daughter, Shawn, who coordinates the medical missions; and a team of 67 will travel to Cuba to operate on patients at the CIMEQ Hospital in Havana.
For more information, visit wogo.org.
BY: Mickey Goodman
Mickey Goodman
Award-winning Ghostwriter, Journalist, Content Creator.