Coach Foundation sponsors mentoring program for girls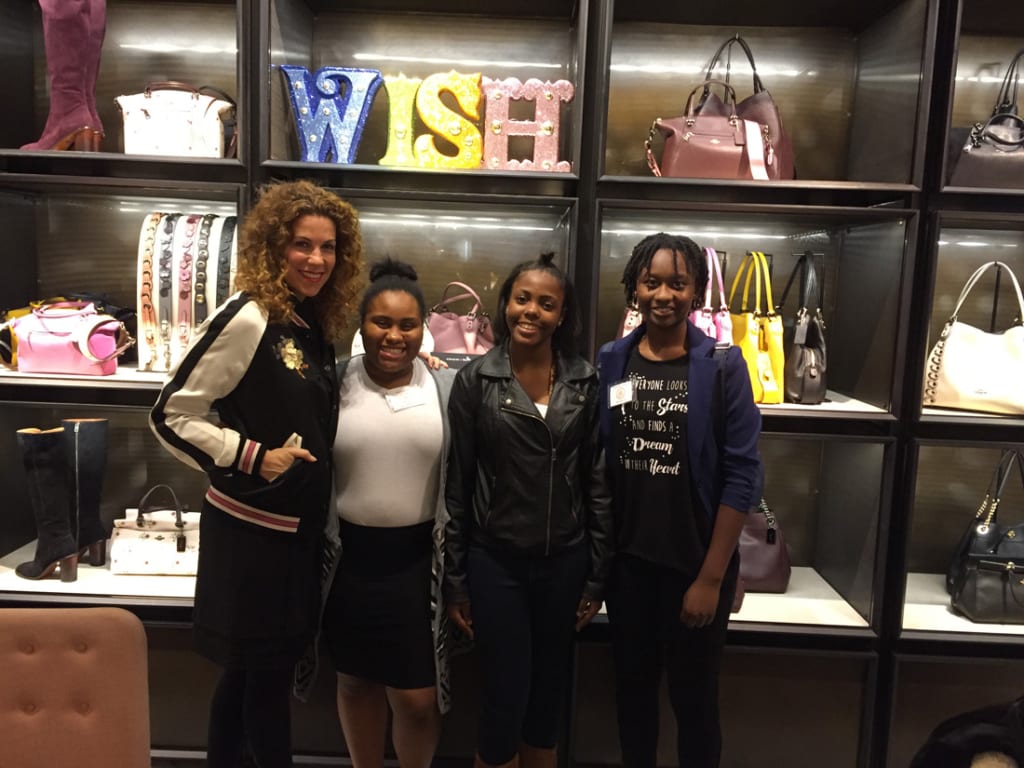 BY: Mickey Goodman
To kick off the Atlanta Step Up program that helps young girls reach their potential, the Coach store at Lenox Square hosted an event for students from underserved area high schools and the professional women who have volunteered as their mentors.
"The Coach Foundation's $3 million grant over three years allowed the organization to expand into Atlanta," says Buckhead resident and the Atlanta nonprofit's executive director Ann McMikel. "We hoped 130 girls would sign up from Booker T. Washington, South Atlanta and Benjamin Banneker high schools. We were thrilled that 147 joined. We want to empower them to be college-bound, career focused and ready to join the next generation."
According to McMikel, female role models are woefully lacking for teenage girls in the targeted schools, where the graduation rate hovers around 70 percent and only 15 percent are prepared for college. "In contrast, 100 percent of the girls in the Step Up program graduate, and nearly 100 percent are college bound," she says. "The longer they stay in the program and are exposed to professional women, the greater their chances for success."
Sharon Green of Buckhead, a consultant at BloomTree Educational Services, volunteered immediately. "As a woman of color in Atlanta, I want to give back to the community by supporting young women in their journeys toward the careers of their choice," she says.
Mickey Goodman
Award-winning Ghostwriter, Journalist, Content Creator.