A BOXED WINE TASTING WITH AN ATLANTA SOMMELIER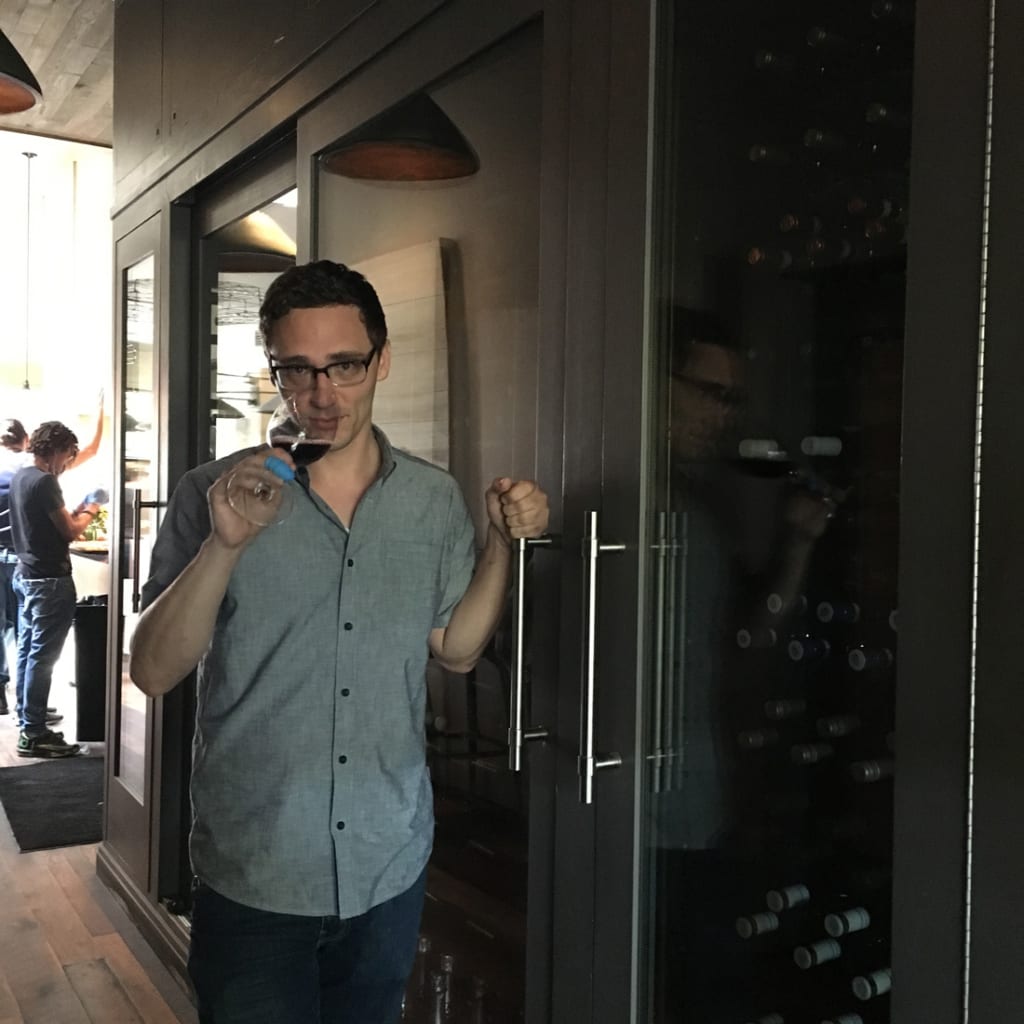 STORY & PHOTOS: Angela Hansberger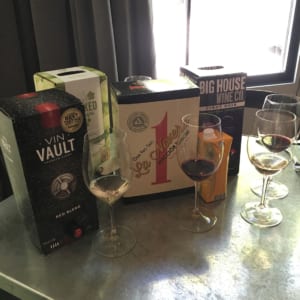 Believe it or not, the much maligned box of wine has grown into a thing. Once scoffed at as low-quality or a cheap buzz, cartons of vino are now being held to high standards, and the market is awash in quality options. There are some advantages to boxed wine as well. Because the wine is stored in a bag within the box, it stays fresh longer—six to eight weeks or even longer when chilled. And unlike bottled wine that starts to spoil once the cork is removed, boxed wine is dispensed via an airtight valve, so there's no oxygen exposure.
And there are environmental benefits. Without the overhead of cork, glass, labels, and foils, boxed wine is more efficient to produce, and the packaging is typically recyclable and biodegradable. Because of its shape, it also stacks efficiently so more can go into a shipping container. These earth-friendly features in turn get passed along to the consumer, making it less expensive. Most boxes run about $20 for 3 liters— the equivalent of four bottles!
But the big question is: How do they taste? Here, St. Cecilia Beverage Manager and Sommelier Clarke Anderson offers his take on a selection of boxed whites and reds.
Big House Pinot Noir (3-liter box, $17.99)
Big House pays homage to Prohibition era bootleggers on each varietal, this one being a tribute to Nucky Johnson. It promises seductive, ripe cherries, and the fruit is the first thing you smell. "It has more tannin than you would expect," says Anderson. As a pinot, he notes, "The structure isn't too far off. It has a quench. The seductive part is the really fat cherry, a voluptuous and riper cherry." Pair it with roasted meats.
Vin Vault Red Blend (3-liter box, $25.99)
This box with a push-button tap is a blend of tempranillo, cabernet sauvignon, syrah, merlot and malbec grapes sourced globally. Oak is the first thing that jumps out. "There's some fruit in there, but it's totally overtaken by oak," says Anderson. "It's trying to be expensive, but it doesn't have as much guts as those big wines." There are some savory, herbal notes, though. It'd be a good pick for a barbecue or to accompany food with spice and char.
La Nevera Selección Especial Red Blend (3-liter box, $19.99)
This declassified Rioja is made from organically grown grapes from Navarra, Spain, and is from a quality importer. "It has soft edges and enough ripeness," says Anderson. "Of the three reds, it's the most correct representation of a classic wine-making style." With lots of herbal and savory notes and elevated acid, it makes for a great food wine. Anderson suggests paella or light pork dishes. "Overall, it's a really good boxed wine. I would drink a glass or two."
Naked Grape Pinot Grigio (3-liter box, $15.99)
"It definitely smells like pear," says Anderson. "Pear flowers and maybe melon with a kind of salty sea spray." But it lacks the floral qualities typical of pinot grigio. "It has a good nose that draws you in, but the finish is a little off-putting—something you can't quite put your finger on." It would pair best with seafood and pasta.
Bota Box Pinot Grigio (500ML mini, $3.99)
The mini version of Bota Box's pinot grigio holds about three glasses. "The color is right for a pinot grigio; it has that coppery hue," says Anderson. The nose is much like the box promises— stone fruits and light florals. "There's an unexpected herbal element," he notes. It's a bit muted on the palate and a bit high acidity, but "I think if you are trying to sneak [wine] into a movie, this would be a great choice."
WHERE TO BUY THEM
Most of these boxed wines can be found at Kroger, Publix and Sprouts, as well as area liquor stores such as Green's and Tower Beer, Wine & Spirits.
Angela Hansberger
Drinks columnist at Simply Buckhead. Food, spirits, and culture writer.