WHEN IT COMES TO YOUR VINO DRINKING VESSEL, SHAPE MATTERS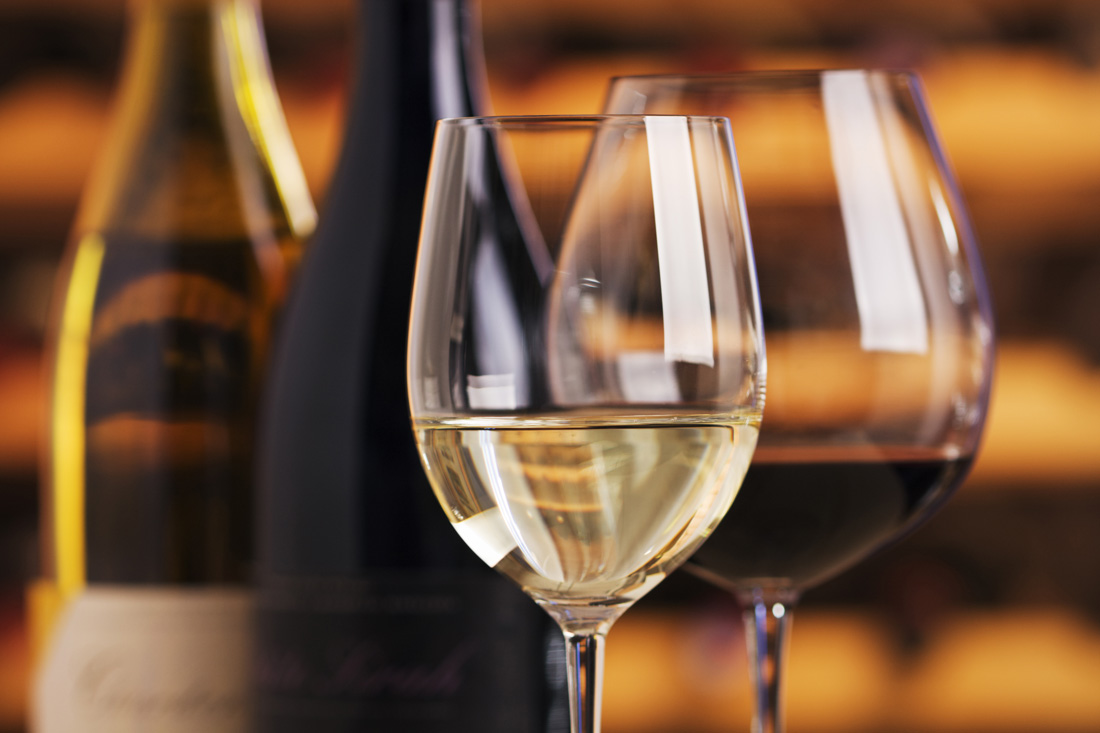 STORY: Angela Hansberger
Why are there so many types of stemware on store shelves? Because the enjoyment of wine actually begins with the right glass. The proper vessel allows the drinker to explore the intricacies of the tastes and scents, while the wrong one can flatten a vintage.
"Part of my job as the chief sommelier at Restaurant Eugene is to understand the aromatic condition and composition of a wine and select a glass that will lead to a better enjoyment of that wine," says Alexandria Brashears. Adds Erin Mason, beverage director at the new Ecco location set to open soon at Phipps Plaza: "The shape and feel of a glass have an impact on the experience, from preserving freshness and acidity to softening aggressive tannins."
Base, stem, bowl, rim—all of these components of a wine glass help showcase its contents. Here are Brashears and Mason's recommendations on what to pour in each type of glass, with a bonus wine pick from Mason for each.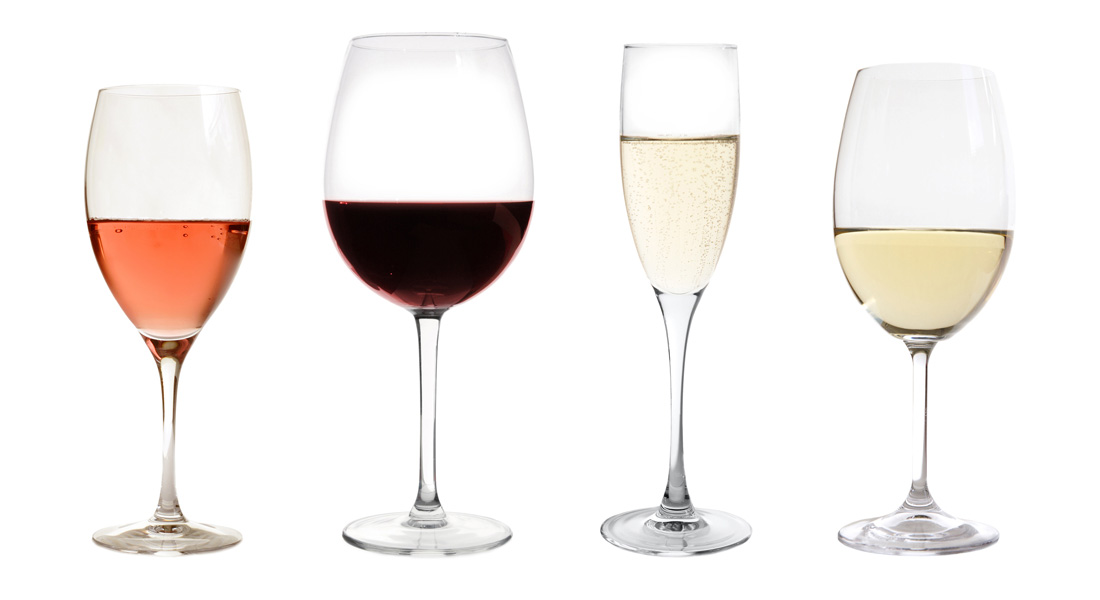 WHITE WINE GLASS
White wines should stay chilled with limited exposure to oxygen. They need a smaller, shallower bowl, as it preserves and delivers floral aromas and acidity. "I use these specifically for expressive white varieties: sauvignon blanc, gewürztraminer or riesling," says Brashears. Pick: Bründlmayer Kamptal Grüner Veltliner Terrassen, 2015 (Austria)
Red wines are typically fuller bodied with lots of aromas. You need space above the wine to collect and release the bouquet. "Mitigating tannins is important," says Mason.
BORDEAUX GLASS
This glass typically has a taller stem and a large, elongated shape. The bigger surface area "softens tannins and can subdue higher levels of alcohol," says Mason. "It lessens the smell and burn of higher-alcohol reds," adds Brashears, who reserves Bordeaux glasses for aromatically powerful reds, such as cabernet sauvignon, syrah and merlot. Pick: Casanova di Neri Brunello di Montalcino, 2013 (Tuscany, Italy)
BURGUNDY GLASS
This is the big guy, with a large, round bowl and a narrower rim. It's Mason's personal favorite "because there's plenty of room for swirling." The shape helps lighter and more delicate reds by directing wine to the center of the palate, highlighting the rich fruit. "It's perfect for wines with a reserved aromatic intensity because it helps funnel the smell into your nose, so you can pick up those subtleties," says Brashears. She uses Burgundy glasses for pinot noir, gamay or nebbiolo. "Even more fullbodied, textured white wines [such as chardonnay] can benefit from the broader mouth of the glass." Pick: The Eyrie Vineyards Pinot Noir Reserve, 1985 (Willamette Valley, Oregon)
DESSERT WINE GLASS
The smaller shape of a dessert glass helps direct wine to the back of the mouth and concentrates the sweetness. It also keeps pour sizes appropriate for higherin- alcohol wines such as port. "Dessert wines also tend to be highly aromatic and don't need the surface area," says Brashears. She uses these for sherry, sauternes and vino santo. Pick: Hammer & Tongs L'Afrique Rosse Vermouth (Portland, Oregon)
SPARKLING WINE GLASS
While flutes are festive for serving Champagne because of the way they showcase the bubbles, sommeliers prefer a different shape for the sparkly stuff. "In my experience," says Brashears, "the limitation of a fluted glass is that you sacrifice your ability to detect many of the sparkling wine's aromas and flavors, as they don't have the room to develop." Mason prefers a white wine glass. "It's all about the effervescence and aromatics, and this shape helps preserve all of that." Brashears likes a tulip shape because it tends to show off the fragrant complexities. Both agree, though, that if it's your intention to celebrate with Champagne, go for the flute for dramatic streams of bubbles. Pick: Los Pilares LaDona's Sparkling Muscat, 2014 (San Diego County, California)
Ultimately, both sommeliers agree, drink what you like in the stemware you prefer. "Wine rules, like all rules, were made to be broken," says Brashears.
Angela Hansberger
Drinks columnist at Simply Buckhead. Food, spirits, and culture writer.