No need for bar tools with these canned cocktails.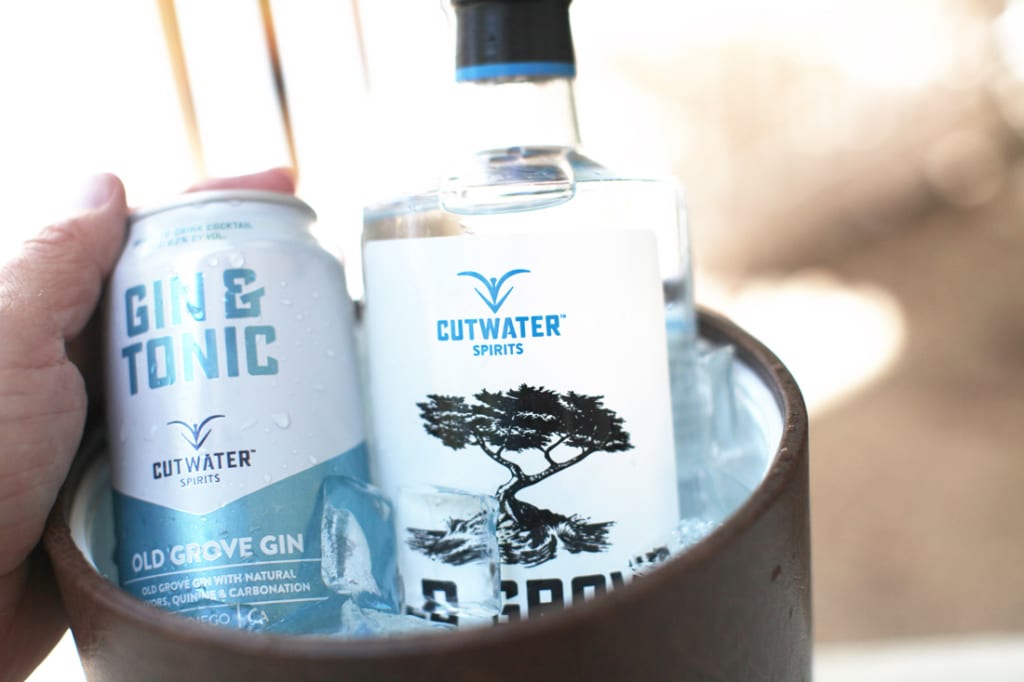 First came canned beer, and then canned wine. Now cocktails in a can have hit the scene for those seeking something perhaps a little stronger or a little more sophisticated at those backyard barbecues and autumn tailgating parties. Because, hey, not everyone is a beer drinker. These premade drinks encased in aluminum allow you to enjoy a blended cocktail without the guesswork or the gear. We got a few friends together recently, including some of Atlanta's best drink slingers and sommeliers, to sample some of these ready-to-drink portable potables. For each, we've included the main ingredients, alcohol content (ABV, or alcohol by volume) and some of the comments from our sampling.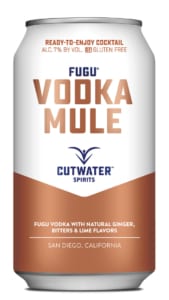 Cutwater Spirits Fugu Vodka Mule
Vodka with natural ginger, bitters, lime flavor ABV: 7%
TASTING NOTES: "The color is weird." "I don't know what they're going for, but that is perfectly respectably as a drink." "It's got a good ginger kick that lingers." "It's got a nice flavor; it's balanced." "Now that I could drink right out of the can." "I want more ginger, more oomph." "I like it; it's like an adult soda."
VERDICT: It doesn't taste like the Moscow mule it's going for, but it's a tasty beverage.
---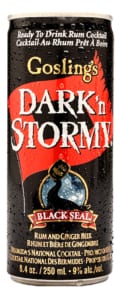 Gosling's Dark 'n Stormy
Rum, ginger beer ABV: 9%
TASTING NOTES: "This is the one I'm most excited about." "I can smell the alcohol." "It smells a little confected, like candy. I'd rather use it as a mixer." "You can pour it over ice, add a squeeze of lemon and it's hog heaven delicious!" "Not bad, but it has a cloying after effect." "I would pour it over ice." "It's good. Bitter."
VERDICT: A great representation of the cocktail.
---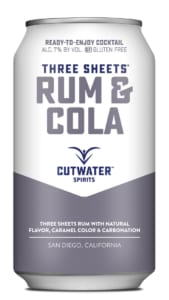 Cutwater Spirits Three Sheets Rum & Cola
White rum, pure cane sugar, cardamom ABV: 7%
TASTING NOTES: "Smells like flat Pepsi." "You can taste the rum, which is nice." "It tastes like fake Coke, like those little cola bottle gummies." "It almost has a diet aftertaste." "It's not Coca-Cola. Nope."
VERDICT: Just not the real thing.
---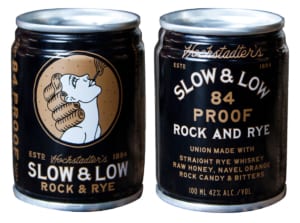 Hochstadter's Slow & Low Rock & Rye
Aged rye whiskey, raw honey, air-dried navel oranges, rock candy, Angostura bitters ABV: 42%
TASTING NOTES: "This one really tastes like a cocktail." "This has a much wider flavor profile." "Although a little on the sweet side, this tastes like an Old Fashioned you would get at a bar—better than a lot of bars." "The can is awkwardly tiny to drink from, but pour it in a glass and voila!" "Keep it chilled and pour over a fancy ice cube and it's a one-second perfect cocktail." "It's strong and really balanced." "If you add a dash of bitters, it would really elevate it." "It has a really pleasant finish." "This tiny can would be easy to sneak into a football game."
VERDICT: A tasty, tiny, yet potent and balanced cocktail.
---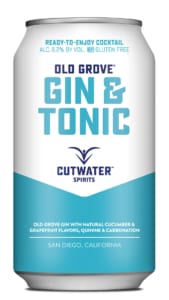 Cutwater Spirits Old Grove Gin & Tonic
Gin, grapefruit, cucumber tonic ABV: 6.2%
TASTING NOTES: "It smells really floral." "It smells like Fresca—grapefruity." "That's perfectly acceptable as a gin and tonic." "It's super fresh and clean." "I think it would be better over ice as opposed to straight out of a can." "Magic." "I would drink this, but it's gin for civilians; safe gin."
VERDICT: A squeeze of lime would bring this to a bar-quality cocktail.
---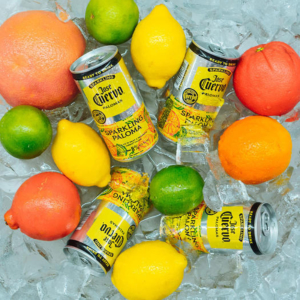 Jose Cuervo Sparkling Paloma Margarita
Tequila, triple sec ABV: 8%
TASTING NOTES: "It smells like a margarita, although a little chemically." "There's no alcohol flavor." "It tastes like a margarita jelly bean." "It has a saccharin aftertaste." "I feel like I'm in college again. It tastes like powdered mix and a little tequila."
VERDICT: Even salt can't help this one measure up to the real deal
WHERE TO BUY
Peachtree Road Liquor Store
1895 Peachtree Road N.E.
Atlanta 30309
404.355.4990
peachtreeroadliquor.com
Tower Beer, Wine & Spirits
2161 Piedmont Road N.E.
Atlanta 30324
404.881.0902
buckhead.towerwinespirits.com
STORY: Angela Hansberger
Angela Hansberger
Drinks columnist at Simply Buckhead. Food, spirits, and culture writer.