'Tis the season for sipping stouts in Buckhead.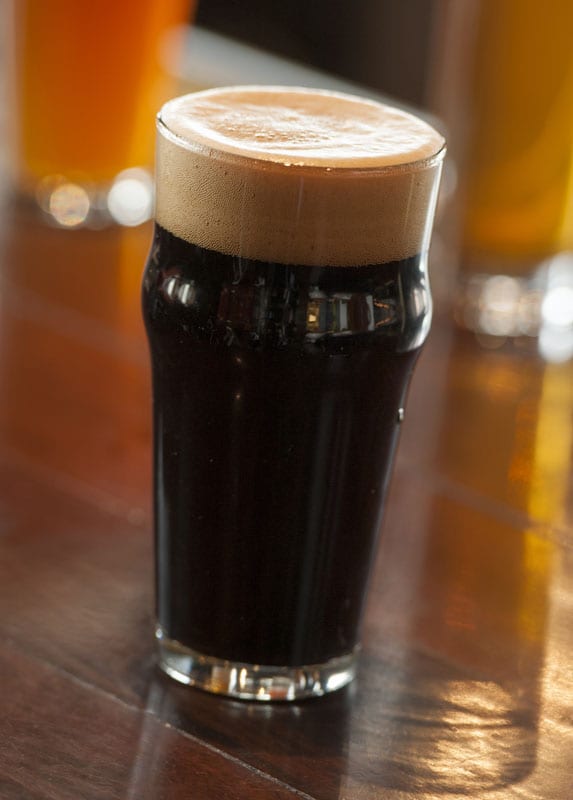 The abysmally dark, creamy ales we know as stouts are always within reach this time of year. It's not just the coziness you'd expect from a frothy pint of Guinness, but the comfort foods these malty sips pair so well with that earn them designation as a go-to cold weather beer.
The origin of Stouts can be traced back to dark British porters (they got their name because of their strong or "stout" flavor). Though today, when you're talking about a stout beer, it doesn't always mean you're discussing a high-alcohol or strong-flavored brew. Instead, these beers—brewed with roasted malt or roasted barley and water, yeast and hops—can be heavy or surprisingly light, depending on the brewer and the category of stout you're consuming. "You can't just judge a beer by its color," warns Red Brick Brewing's president and brew master Garett Lockhart. "Looks can be deceiving." Red Brick Brewing, located southwest of Buckhead, offers two stouts: the Divine Bovine, a creamy milk stout with a Rishi Tea chai blend, and the limited release Imperial Stout, a flavorful brew aged on oak chips and released in February as part of the brand's Brick Mason Series.
"We add oats to both of our stouts, which brings a thicker, chewier body to the beer. So, you'll still have a big, full body, but in a softer way," Lockhart says.
In terms of flavor, stouts generally exhibit a creamy texture with deep tastes of malt, caramel, chocolate or coffee. Variations in ingredients and the aging process make for a range of stouts that vary in strength, body, flavor and color.
STOUT SCHOOL
GET TO KNOW A FEW OF THE MOST COMMON CATEGORIES
Lactose is a common ingredient in these rich, creamy ales that tend to exhibit a coffee, malt or chocolate profile.
BEER PICKS:
Milk Stout by Left Hand Brewing
Divine Bovine by Red Brick Brewing
Duck Rabbit Milk Stout
---
DRY STOUTS/IRISH STOUTS
The most familiar stouts (think Guinness, Beamish and Murphy's) fall into this easy-to-drink category with a medium body and dry finish. The color of the beer will range from dark brown to black and tends to have notes of unsweetened chocolate, coffee and mild to moderate bitterness.
BEER PICK: Guinness
---
AMERICAN STOUTS
This category builds off other profiles on this list, often pulling in lactose, oatmeal and flavored hops to add complexity and a wider range of tastes. Alcohol content and hoppiness tend to run lower, making these popular session ales.
BEER PICK: JailHouse Brewing Company's Breakout Stout
---
IMPERIAL STOUTS
Derived from a Russian variation of the stout, these jet-black ales are rich in color, high in alcohol and robust in flavor (deep malt flavors and a moderate to intense hoppiness).
BEER PICK: Sierra Nevada Narwhal Imperial Stout
---
OATMEAL STOUTS
Oatmeal is added to the mash in these fuller bodied beers and lend them a soft, creamier palate and a touch of sweetness.
BEER PICK: Samuel Smith Oatmeal Stout
---
BUYING NOTE:
Revisit stouts this winter and grab a six-pack from your go-to Buckhead liquor store. Tower Beer, Wine & Spirits, for instance, carries all of the beer picks in this article.
STORY: Kelly Skinner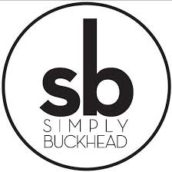 SimplyBuckhead
Simply Buckhead is an upscale lifestyle magazine focused on the best and brightest individuals, businesses and events in Buckhead, Brookhaven, Sandy Springs, Dunwoody and Chamblee. With a commitment to journalistic excellence, the magazine serves as the authority on who to know, what to do and where to go in the community, and its surroundings.