True Food Kitchen is the real deal —not to mention really delicious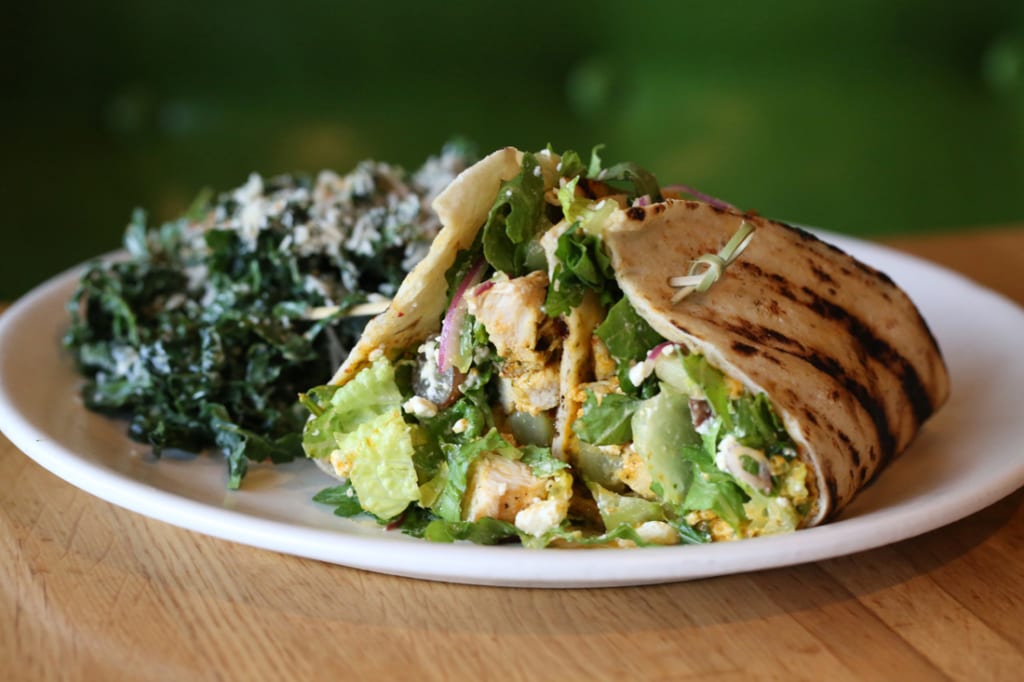 STORY: Rebecca Cha
PHOTOS: Sara Hanna
Since this is your first time, let me tell you, we're based on an anti-inflammatory diet," announces the server at True Food Kitchen. Ah, so that explains why the menu reads like the Rosetta Stone of health food. Thankfully, the food itself is user friendly, delicious and affordable, evidenced by the multitudes who show up here daily, often enduring long waits for a table.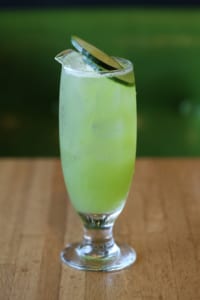 Situated in a massive warehouse-like space at one end of Lenox Square, the restaurant boasts an expansive open kitchen, reclaimed wood as far as the eye can see and lots of spring-green banquettes. In fact, everything here looks green and growing and alive. It's what Home Depot's garden center might look like if it were a restaurant.
The best way to start a meal here is to familiarize yourself with the menu while sipping a refreshing Cucumber Cooler of cold pressed cucumber juice mixed with honey lemonade. Thirst-quenching and a great detox, it may be the first bar drink that could supplant my love of a dry martini. And at only a buck for refills, it's tempting to skip the food altogether and have a liquid lunch.
But a restaurant review requires eating, and the Mediterranean chicken pita seemed like a safe first-meal bet. Nestled in grilled flatbread, the zesty chicken breast chunks, greens, red onion, feta and harissa-tahini made for a delightfully balanced meal. The sweet potato hash and kale salad sides were über fresh, but, well, mild, to put it mildly.
After eating all my kale, I felt like I'd earned something sweet. This is where True Food Kitchen could use some help from an honest-to-goodness pastry chef. This particular afternoon, the only dessert available was chia seed pudding. For anyone envisioning an old-fashioned Pyrex bowl full of warm, creamy vanilla stuff, you'll be disappointed. True Food's version may be the most well-intentioned "dessert" on the planet, but I would swap out the banana-coconut mush for a gut-busting, flaming bananas Foster any day.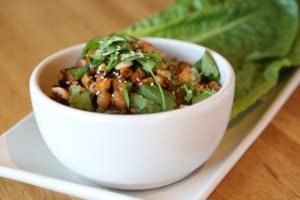 I returned for Sunday brunch, sitting on the flip side of the bar in the airy patio room bathed in a yellow glow from the banquettes, tall table chairs and cheery overall energy. I could practically hear Pharrell singing "Happy" while Minions danced around the tables.
I wanted to order the quinoa johnnycakes because of the comforting familiarity of "Greek yogurt, blueberry and maple syrup," but then it felt like a cheat, because isn't that just like pancakes? Instead, I got the egg and chicken sausage sandwich. It was another cheat, but less of one thanks to the avocado and flax seed bun. An impeccable ensemble of flavors, it consisted of a spicy sausage patty atop a non-greasy fried egg atop melted manchego, with mashed avocado and thinly sliced tomato adding some much appreciated moisture.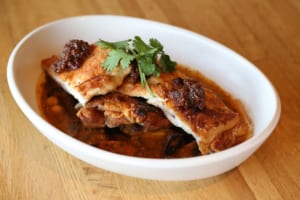 Satisfied but not quite ready to leave, I decided to give dessert another go. The flourless chocolate cake was gooey and moist, and topped with chilly coconut ice milk and warm vegan caramel—a flawless rendition of the classic.
My last meal was a celebration of sorts, with plenty of folks at the table, including my young daughter. She opted for the margherita pizza with organic tomato sauce and mozzarella. This being her first health food restaurant experience, I held my breath. I was relieved when she took a bite and gave it a thumbs-up. The adults in the group began with the spring asparagus toast, a vegan bruschetta-like mash-up of asparagus, baby chickpeas and hemp seed punctuated by crunchy sprigs of watercress and radish slices in a light olive oil-based dressing. The second starter, shiitake lettuce cups, was exquisite. The dewy romaine leaves contained nuggets of tofu and cashews tossed with crunchy jicama, Thai basil and sambal (hot chile paste).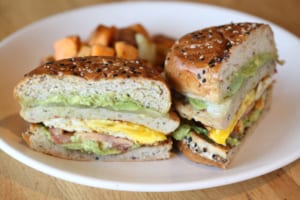 Is tequila anti-inflammatory? What about bourbon? We tabled such concerns and ordered the lemongrass margarita, a Southeast Asia-meets-CalMex concoction of Gran Centenaro tequila, ginger honey and lemongrass that was smooth, herbal and just sweet enough. And we couldn't resist the Strawberry Smash, in which Four Roses bourbon, muddled strawberries and lemon create an unlikely but dazzling brew of floral, nutty notes. Our designated driver opted for the Medicine Man, consisting of strong green tea, cherry, pomegranate juice and sea buckthorn (a plant with various medicinal uses).
To go with these herb-garnished beverages, we ordered the vegan T.L.T. sandwich, which packed a flavor punch with smoked tempeh, butter lettuce, tomato and avocado. Also scrumptious were the grass-fed steak tacos with Greek yogurt, peppery cilantro, Cotija cheese and smoky anasazi beans on the side.
True Food Kitchen is not for everyone, especially anyone addicted to inflammatory fare such as buffalo wings, pepperoni pizza and French fries. But after eating there over the course of a couple weeks, my skin cleared up, my digestion improved and yoga made my to-do list. No joke. And if that isn't enough of a selling point to get you through the door, then I guess you'll have to live with a little heartburn.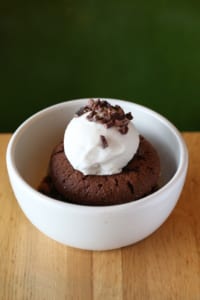 3393 Peachtree Road N.E., Atlanta 30326
404.481.2980
truefoodkitchen.com
Prices: Starters and vegetable plates: $7-$13. Salads and bowls: $10-$14. Pizzas and sandwiches: $12-$16. Entrees: $14-$26.
Recommended dishes: Mediterranean chicken pita, egg and chicken sausage sandwich, spring asparagus toast, margherita pizza, shiitake lettuce cups, T.L.T. sandwich and steak tacos.
Bottom line: Hipster health-food chain that's determined to make you feel great inside and out.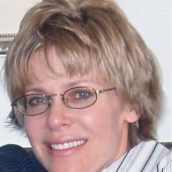 Rebecca Cha
Food, beauty and interiors writer at Simply Buckhead. Linguist, teacher, chef, parent.