LOVELY LACE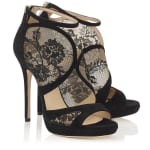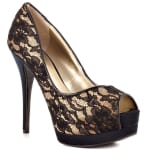 Play up your femininity with a lace pump. It's delicate, sophisticated and classic—the perfect mix of fashion meets romance. It's a little outside the box, but the detail adds some personality to the basic pump.
(right) LUXE: Flyte black suede lace sandal available for $925 at Jimmy Choo. 404.475.2800 jimmychoo.com
(left) LESS: Hot Spot Lace Pump available for $110 at Guess. 404.266.1893 guess.com
---
PRETTY PLEATS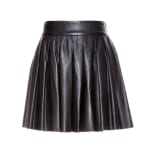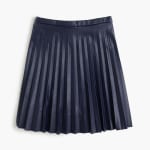 If you parted with your leather skirt years ago, don't worry; we all did. A black leather skirt pairs well with almost anything in your closet. Dress for work with a crisp, white button down or Victorian blouse, and don't be afraid to add a leather moto jacket for a little extra edge. The skirt's pleated style will elevate your look from basic to on trend.
(right) LUXE: Vince pleated leather skirt available for $595 at the Vince Store. 404.869.9232 vince.com
(left) LESS: Faux leather pleated skirt available for $128 at J.Crew. 404.237.2739 jcrew.com
---
TOUGH LEATHER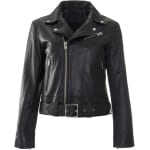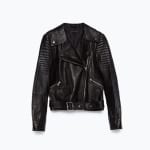 Moto jackets, aka motorcycle jackets, are another closet staple this season. Wear them to contrast with lace or dress down a formal look. They can be worn in three different ways: swingy and open, partially buttoned with a wide collar, or buttoned up. The slim silhouette adds a cool edge to everyday style. s
(right) LUXE: IRO Leather Moto Jacket available for $1,435 at ScoopNYC. 404.891.9845 scoopnyc.com
(left) LESS: Leather Jacket available for $189 at Zara. 404.948.1516 zara.com
---
HIGH KICKS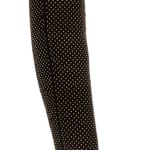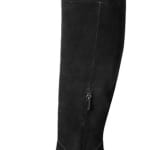 A must have this season is a pair of over-the-knee boots. They are versatile and perfect to wear with jeans, leggings and mini -or knee-length dresses—not to mention a great way to keep warm. You've probably wondered if you can wear them, and the answer is yes! This style makes a sexy statement on almost anyone regardless of heel height.
(right)LUXE: Dionera Kid Suede Boot available for $995 at Alice and Olivia. 404.891.0715 aliceandolivia.com
(left)LESS: Sam Edelman Kayla Over-The-Knee Boots available for $284.95 at Nordstrom. 404.442.3000 nordstrom.com
STORY: Jessica Dauler