Radio hosts Kevin Avery and Taylor Scott prove that good, clean fun still has its place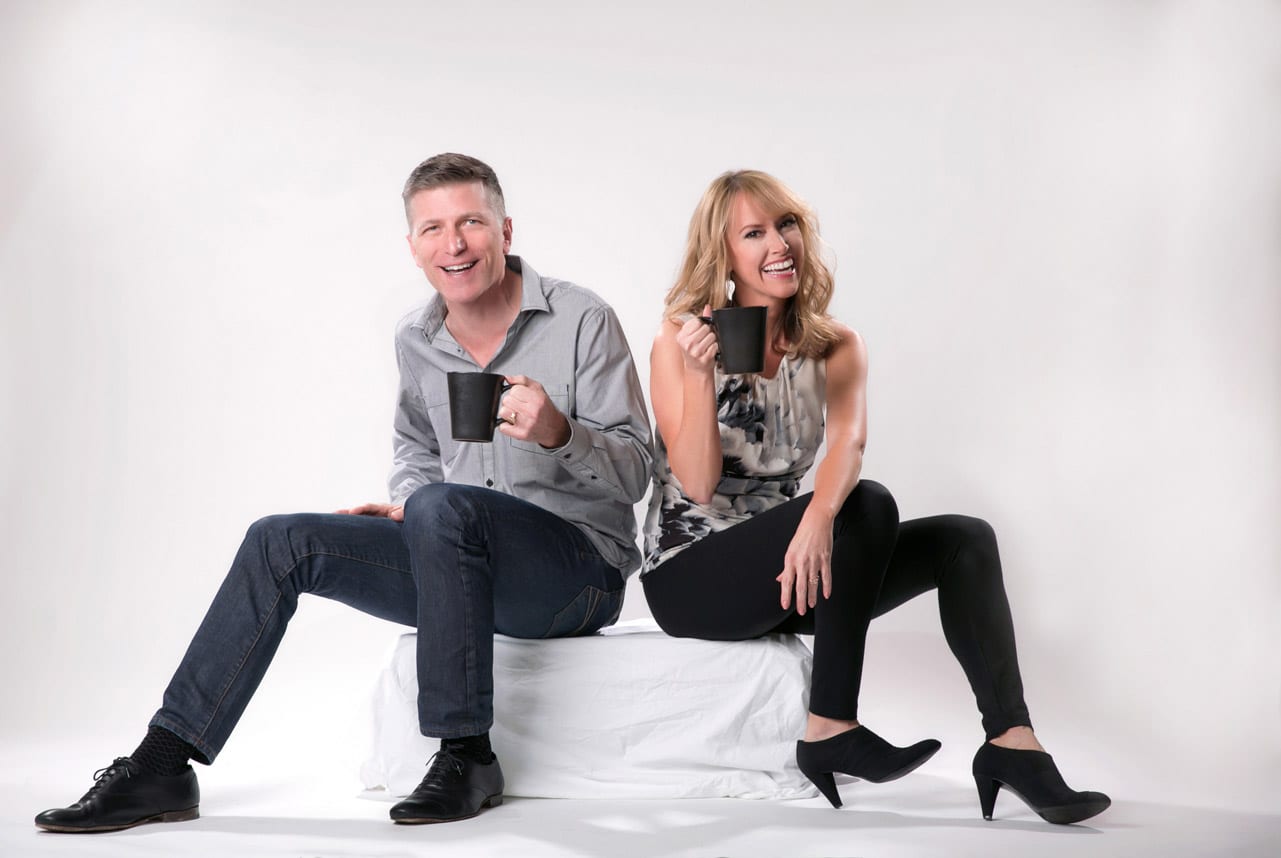 STORY: Ann Hardie
With Kevin Avery and Taylor Scott, the longest-running morning show hosts on Atlanta music radio, what you hear is what you get. Over a cup at Dancing Goats Coffee Bar in Buckhead, not far from their station, 104.7 The Fish, the conversation goes pretty much like their chats over the airwaves about moms making school lunches and commuters crawling along on Ga. 400.
There are updates on Scott's nieces and nephews, and Avery's soon-to-be six rescue dogs (including two retired racing greyhounds). There's talk of Avery's obsession with cycling (he clocks 200 miles a week) and Scott's love of mountain biking. They give each other the business. "I have four sisters, and I always said I wanted a brother until Kevin," jokes Scott, letting out her signature snort-laugh.
In an industry that's ever more cookie-cutter, Avery and Scott still rely on their ability to personally connect with their audience—or "doing life together," as they put it. They have listeners who have been calling in for the 19 years they've been on The Fish, an FM contemporary Christian radio station. They now get calls from those listeners' children. "Radio is so personal," says Scott. "It's you and someone in their car or in their kitchen."
"Personal" still resonates. The Kevin & Taylor Show, on from 5:30 to 10 a.m. weekday mornings, consistently comes in the top 10 among local radio morning shows according to Nielsen Media, and has been in the top five of late. In 2017, the show went into syndication and can now be heard in more than 100 markets nationwide. "A listener in Portland, Oregon, sends me coffee," says Avery.
Avery attributes his love of radio to the fourth grade when he got marooned to the back of the room for incessant chatting. "I've always been a talker," he says. The show, which features eight contemporary Christian songs an hour, also addresses his love of music and lack of talent, he says. Scott links her career choice to doing the announcements in high school.
For the duo, "doing life together" on the radio dates to 1997 when Avery hired Scott to work at a Christian station in West Palm Beach, Florida. Two years later, he hired her again after he moved to Atlanta to help launch The Fish. "We work because there is mutual respect," says Avery. "It really is 50-50." They also are friends—Scott and her husband, Glenn, are godparents to Avery and his wife Tracy's four children.
The Kevin & Taylor Show promotes "good, clean fun" with no dirty jokes or sexual innuendoes. There also are no political screeds or proselytizing. "From day one, we didn't want our show to be judge-y or preachy," says Avery. "When we hear from people of different denominations and faiths, that's the best compliment," adds Scott.
While much of the banter is lighthearted, it can turn serious. Avery has shared how he and his family are dealing with his mom, who had a stroke and is having memory lapses. Scott recently decided to talk publicly about her infertility. "I know I'm not the only one out there who's gone through this," she says.
How much longer will Avery and Scott keep this up? "I really hope we'll be doing this for another 20 years," says Avery. Scott, too. "We do pinch ourselves that we can still do this," she says, then reveals a downside. "Getting up at 3:20 a.m.—you never get used to that."
Enjoy The Kevin & Taylor Show on 104.7 The Fish weekday mornings from 5:30 to 10 a.m.
Visit kevinandtaylor.com for more information.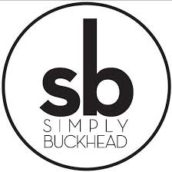 SimplyBuckhead
Simply Buckhead is an upscale lifestyle magazine focused on the best and brightest individuals, businesses and events in Buckhead, Brookhaven, Sandy Springs, Dunwoody and Chamblee. With a commitment to journalistic excellence, the magazine serves as the authority on who to know, what to do and where to go in the community, and its surroundings.