Three local residents working behind the scenes to make movies happen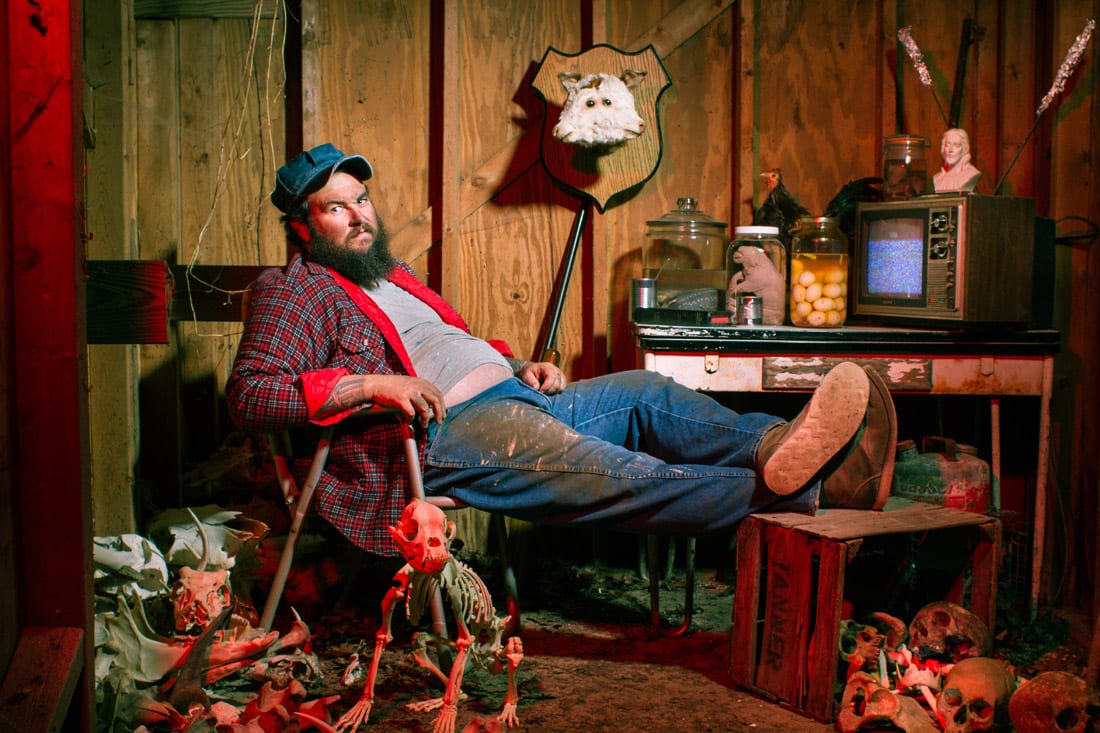 STORY: Ann Hardie
Say that movie scene just screams out for a two-headed cow. Or a supersized piece of abstract art. Or a Gatsby-like mansion. Done, done and done. Atlanta's reputation as the Hollywood of the South wouldn't be possible without the behind-the scenes collectors, artists, realtors, people of all stripes, really, who make the magic on the screen happen.
When that magic calls for freaky taxidermy, porcelain dolls or religious icons, Jeremy Gibbs is the go-to guy. "I've been collecting since I was a kid. Some people might call me a hoarder," the 40-year-old says with a laugh. A year ago, the plumber/artist opened Rainy Day Revival prop house in Chamblee to share his treasures with the outside world, including an extensive wet specimen collection (animals preserved in fluid). The AMC series Lodge 49 pounced on those right away, as well as a stuffed six-legged dog and eight-legged cat. Gibbs finds the film industry's interest in his oddities reaffirming. "To see them on TV or in a movie is more to me than the monetary value," he says. "It's the emotional value."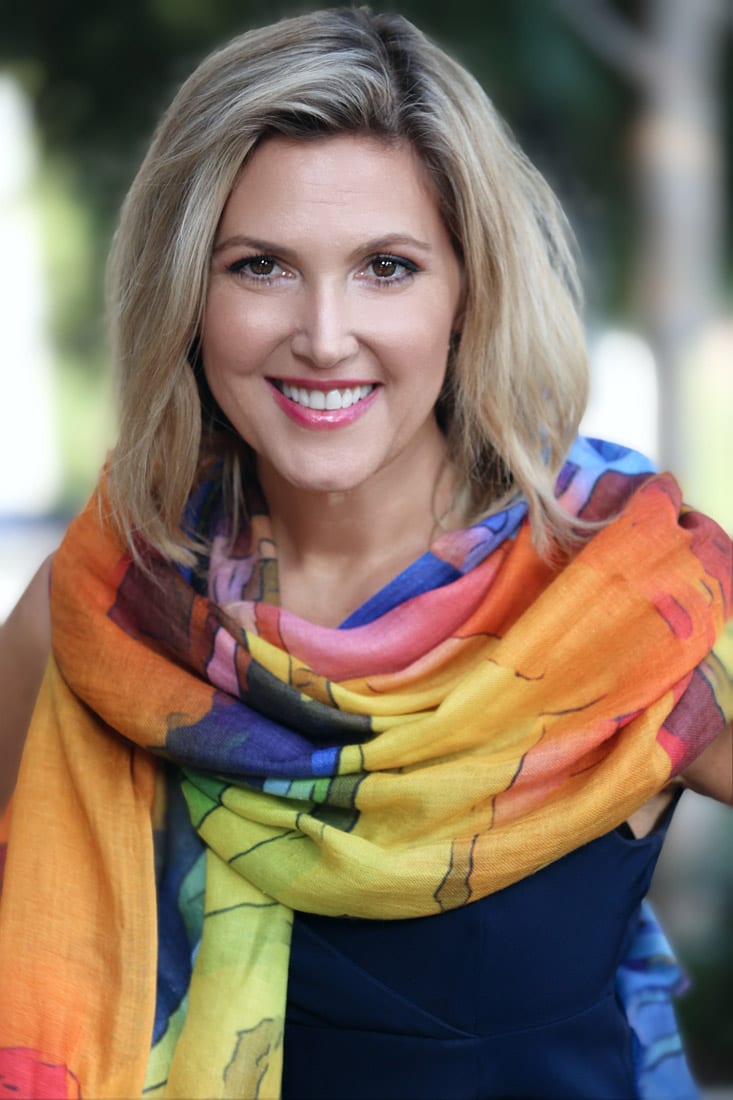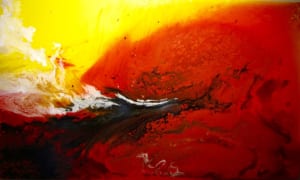 Abstract artist Lynne McDonald gets tingles when she sees her name in a film's credits. "I feel very proud," she says. McDonald is self taught and uses a pouring technique that gives fluidity to her pieces that can appear in scenes hanging over a couch, in a conference room or along a hallway.
Her mantra is, "Say yes when opportunity comes along," and opportunity knocked for her when she donated one of her paintings to a charity fundraiser at the Havana Club in Buckhead. The people from the film industry who attended liked what they saw. When they asked to license her work, McDonald stuck to her mantra and since has done paintings for eight productions soon to be released. (You can see her paintings in real life at Ligne Roset furniture and Sugarcoat nail salon in Buckhead.)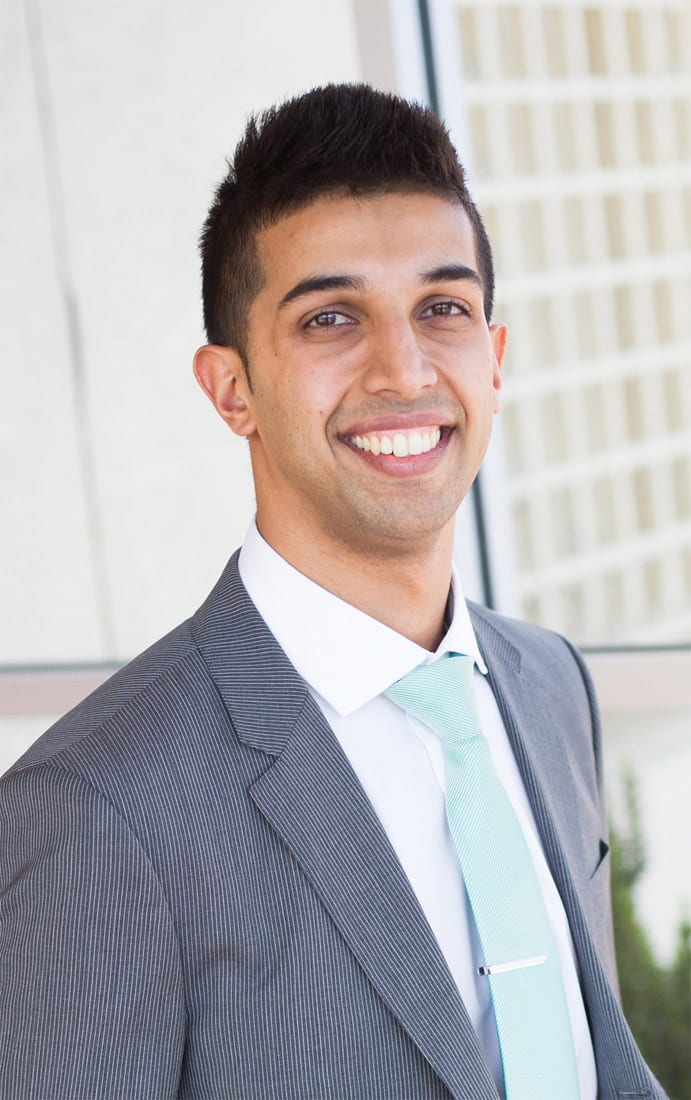 Like McDonald, Hasan Pasha didn't hesitate to carve a niche for himself in the film industry when opportunity presented itself. Through his company, Pasha Luxury Properties, brokered by Harry Norman Realtors, the 30-year-old real estate agent connects actors and crews with homes away from-home while filming in Atlanta. "They don't really want to stay in a hotel for three months," says Pasha. "Through my connections, I'm able to cater to their exact need, whether that's a penthouse, a 4-acre estate or just a regular apartment."
Pasha also connects film productions with the locations that appear in TV shows and movies. He and his investors own some 75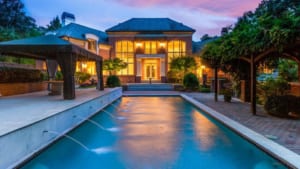 properties available for rent. He also arranges deals with homeowners and businesses whose properties appear in films. The list of films Pasha has been involved with in one way or another includes The Mule, First Man and the Marvel movies. The city's real estate is what makes it such a hot filming town, says Pasha. "Atlanta has three different skylines to choose from: downtown, Midtown and Buckhead." The housing stock ranges from mansions to bungalows. Says Pasha: "You can film on Peachtree and make it look like Berlin. Or Lake Lanier and make it look like Wyoming. Atlanta's versatility gives it a lot to offer."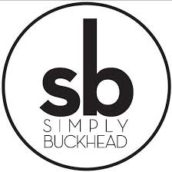 SimplyBuckhead
Simply Buckhead is an upscale lifestyle magazine focused on the best and brightest individuals, businesses and events in Buckhead, Brookhaven, Sandy Springs, Dunwoody and Chamblee. With a commitment to journalistic excellence, the magazine serves as the authority on who to know, what to do and where to go in the community, and its surroundings.