THE NEW TIFFANY DANIELLE BEAUTY BAR OFFERS CURATED SERVICES IN ONE SPOT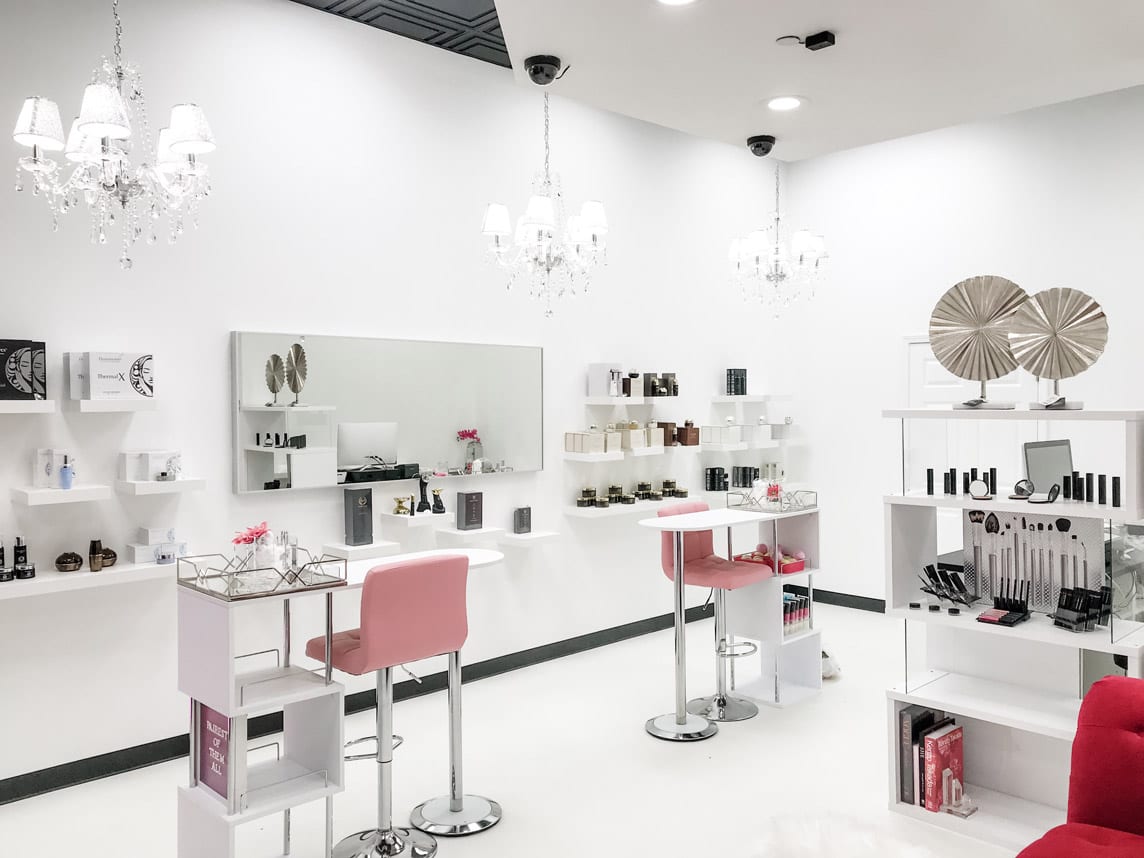 STORY: Jennifer Bradley Franklin
Thanks to our busy lives, one-stop shops of all kinds are thriving— think of the success of Target and Amazon, nicknamed the "everything store" of online shopping. But when it comes to beauty services, most aficionados have specialists they love spread across town.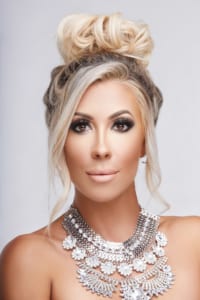 Tiffany Haynes, who lives on the border of Buckhead and Sandy Springs, aims to change that with her new store, Tiffany Danielle Beauty Bar, which opened in September. "I wanted a place that had everything I could want in one place," says the self-described beauty junkie, who was visiting six or seven individual locations for services every two weeks. "I like to get a facial, eyebrow wax, have my makeup done, get a spray tan. I've been getting those things for the last 10 years, so I know when [the service] is good and when it's bad."
To solve the problem of inconvenience, the 31-year-old was inspired to curate some of the best in the business all in one place. "It's time consuming for people who love to get all those things done when one provider is by the Perimeter, one salon is in Midtown [and so forth]. You're spending hours driving everywhere," she says.
In late 2018, an established beauty entrepreneur approached her about opening a location in Atlanta after being impressed by her well researched beauty-related posts on Instagram (her @tiffanydanielleh account has more than 30,000 followers). Haynes jumped at the chance. After leaving her career in finance and real estate, she spent the first half of this year interviewing dozens of providers and aestheticians for services including waxing, eyelash extensions, lash and eyebrow tinting, facials, microdermabrasion, makeup application and spray tanning. She also traveled to manufacturers around the country to test products. "I won't put anything in the store I wouldn't use myself," she says.
One of the highlights of her new venture was fulfilling a longtime dream of developing her own makeup line, Tiffany Danielle Cosmetics. The initial offering includes foundations, lipsticks, lip plumper, bronzing powder, lip liners, concealer, powder, highlighter and eyebrow pencils. "I'm excited because I love makeup as much as I love skincare," she says.
The new 600-square-foot shop includes two service rooms and retail space that will feature five skincare lines in addition to Haynes' own makeup. Even the Perimeter Mall location is designed to create comfort and ease for visiting beauty seekers. "I wanted a site that had easy parking access," Haynes says of the storefront that's near the mall entrance so self-conscious clients won't have to walk far without makeup on their way to a service.
FAB FIVE
HERE ARE THE HANDFUL OF PRODUCTS TIFFANY HAYNES SAYS SHE CAN'T LIVE WITHOUT
1. Bronzer: "I love to have a glowing tan year-round, and bronzing powder is my secret weapon between spray tans."
2. Tiffany Danielle Lip Plumper: "This is my favorite replacement [for Chapstick] because it boosts hydration and collagen production with peptides and vitamins C and E. It also gives my lips a nice fullness with a smooth shine."
3. Vitamin A creams: "These are the best defense for aging skin."
4. Nude lip color: "It can be a lip pencil, liquid lipstick, lip gloss or a dot of foundation. I love a nude lip with bronzed cheeks."
5. Dry shampoo: "To keep my hair from drying out, I only wash it two times a week and use dry shampoo in between. It also gives my hair texture and volume."
TIFFANY DANIELLE BEAUTY BAR
4400 Ashford Dunwoody Rd.
Atlanta 30346
470.222.2016
tiffanydaniellebeauty.com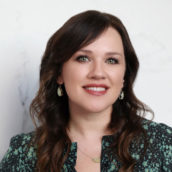 Jennifer Bradley Franklin
Senior Contributing Editor and Beauty Columnist at Simply Buckhead. Travel, Food and Design Writer and Author.