You may not know their names yet, but keep a careful eye out as the credits roll. It's quite possible you'll see more of these three actors who are working their way into the limelight while living in the Buckhead area.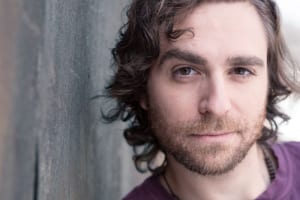 LEONARDO SANTAITI
Born in New York, Leonardo Santaiti put down roots in the Atlanta area when he graduated from Kennesaw State's business school in 2009 and settled in Brookhaven. Along the way, music and performance have been integral to his life. "I was in chorus in elementary school, band in middle school and theater in high school," he says. "I started training seriously when I was 14 and have been doing short films ever since." Santaiti took up bartending and playing guitar in a band while working on his acting resume. In 2010, he snagged a lead in A Band of Rogues, a film that took him to Argentina for three months. When he returned, he got an agent, started his own production company, Santitan Studios, and began splitting his time between Atlanta and Los Angeles. "I was bicoastal until 2012, when I realized all the work was coming back here," he says. "So I moved back and have been working at Tongue and Groove on weekends while writing, editing and acting. Atlanta is a great place to build your resume because you're a bigger fish in a smaller pond. There are greater opportunities for up-and-coming actors." Santaiti, 28, spent most of May in Atlanta filming Allegiant: Part I. One of his next projects was inspired by his bartending gig: His company is putting together a documentary with Tongue and Groove's owner Michael Krohngold about the 20th anniversary of Buckhead's iconic nightclub. Until then, Santaiti can be seen in the recently released Insurgent where he plays the role of Amity Seth.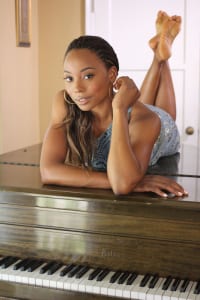 ERICA ASH
Atlanta doesn't get to see as much of 40-something Erica Ash as she'd like. A busy film and stage career forces her to spend several months a year away from her Buckhead apartment and in Los Angeles or New York. But whenever she has the chance, Ash gets back to her local roots—even though they didn't include acting. An Emory grad, Ash was planning on medical school after a gap year working in Japan, but while she was in that country, she was asked to fill in as a backup singer for a band. After one performance, someone asked her to model, and from those assignments, she was asked to be in a film. "I listened to my gut and just kept saying yes, and one thing led to another," she says. "It was fun. I felt alive and creative, and I had money coming in. I thought there was no way I'd get that from being a doctor." After a few successful years, she decided to pursue similar opportunities in the U.S. Seven years ago, she returned to New York, connected with an acting coach and quickly started getting parts. Since then, she's shuttled between New York and L.A. to take roles on Broadway in Baby, It's You, The Lion King and Spamalot. She's also been featured in Scary Movie 5 and will soon be seen on the STARZ network in Survivor's Remorse, which was filmed in Atlanta in May.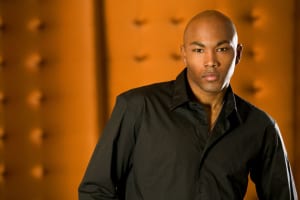 JUSTIN JAMAR
After earning a master's degree and getting a toehold in corporate America, Kentucky native Justin Jamar, 34, moved to Orlando in 2007 to take a promotion. But working in occupational safety wasn't filling the void that only acting could. "I started seeking opportunities to model, and I found work and got an agent," he recalls. "After six months, I went to an acting class, and that was it." When family issues drew him back to Kentucky, Jamar put his acting dreams on hold and returned to corporate America. Another promotion landed him in Atlanta where, in 2008, he decided to stop delaying his acting urges. He moved to Los Angeles in 2009 and scored parts on Tyler Perry's House of Payne and BET's The Game. He was picked by comedian Steve Harvey as a "most eligible bachelor" and appeared on the star's talk show. But the South beckoned again, and now Jamar is based in Sandy Springs, where he's close to relatives and still able to be in the running for various projects. In between auditions, he's written a book, Wrapped in Skin, about finding purpose and meaning in life, and founded the Elevation Project, an initiative to help others find their own purposes in life.
STORY: H.M. Cauley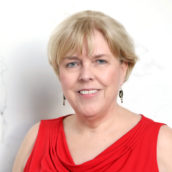 H.M Cauley
Atlanta-based writer and editor contributing to a number of local and state-wide publications. Instructor in Georgia State's Communication department and Emory's Continuing Education division.