OUR NEXT CINEMATIC SUPERHERO?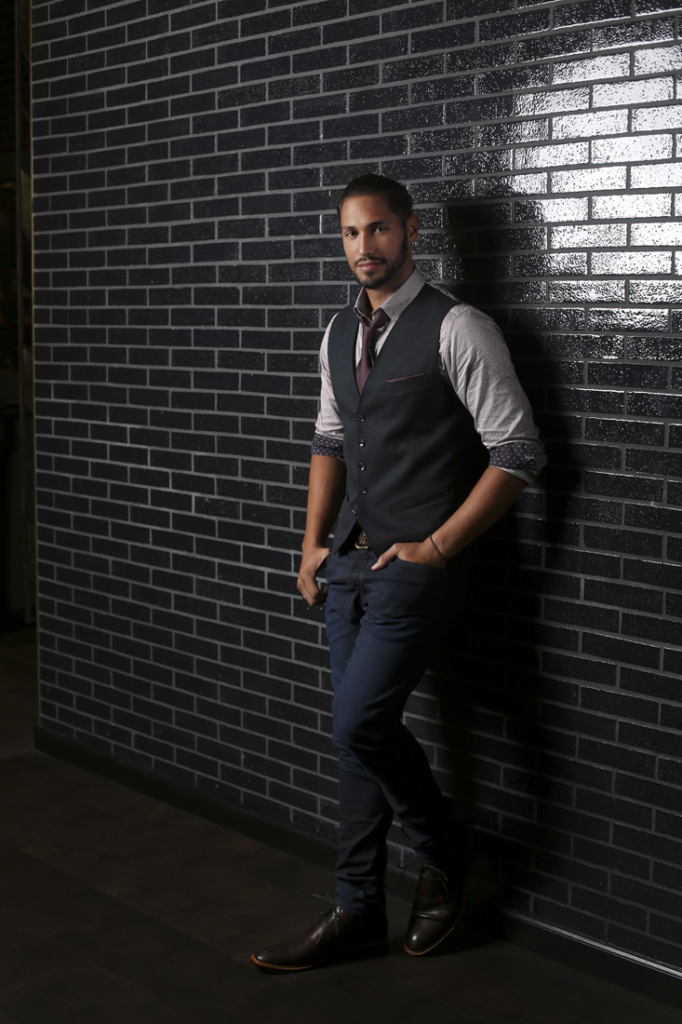 He's hit all the "adult" benchmarks one would expect from a budding actor. High school theater. Classes and workshops. Acquiring an agent. Relationship building. And endless, sometimes seemingly fruitless auditions.
Spend 5 minutes with Peter Zimmerman, and it's obvious he's serious— no, consumed—with his craft. Then without warning, the big-boy demeanor cracks, and the self-described geekiness comes through.
"I've been auditioning for a bunch of Marvel projects," says the 24- year-old with a boyish grin. "I kind of want to be a superhero."
It suddenly makes perfect sense that he'd show up for an interview in a "Jedi Master" T-shirt.
Saving the world and winning over the beautiful girl just might be the next career achievement for Zimmerman, a Buckhead-based actor and Gwinnett native whose star is rising in Georgia's on-screen landscape.
As he tells it, he was 10 when his mom got him his first agent. Auditions followed, but success was scanty.
All too quickly came high school with more intense schoolwork and tests, theater projects and sports. Soon, he was struggling over whether to continue investing time in his performance aspirations or live the more normal life of a typical teenager.
Securing a guest-starring role on Tyler Perry's Meet the Browns at 17 solidified his on-camera dreams.
"It was surreal because when I got there, it was all of a sudden going from not booking to being the center of focus for the episode. It was a turning point for me, and I realized this is what I should be doing. Forget missing school and sacrificing; this is totally worth it."
He began to catch fire with casting directors and producers. The roles multiplied: The TV series "Single Ladies" and BET's "The Game;" Parental Guidance starring Billy Crystal and Bette Midler. Then, he was hitching his star to one of TV's hottest dramas. A casting director he'd worked with on a prior project approached him to audition for Georgia-filmed "The Walking Dead."
Zimmerman says, "Auditioning was interesting. It was on tape, and I was already past the deadline. I didn't even think about the audition, and I did it with no preparation. I think because I didn't think too much about it; I didn't psych myself out. I gave the most natural performance I could." The show's moguls promptly snapped him up.
Almost immediately after casting, filming started, not even allowing time for binge-watching to familiarize himself with the show. Undaunted, he dove in to playing Eduardo, a guard at the gates of The Hilltop Village, a (hopefully) zombie-free enclave outside of Washington, D.C. In season six, Eduardo didn't speak. But in season seven, he does, and Zimmerman fleshes out (no pun intended) the recurring character.
"This kid wants to prove himself, but he doesn't necessarily know how to do it yet. When you talk about the apocalypse, you can't just have this front that you're a hardass; you have to prove it," he muses.
On the prove-it front, Zimmerman continues to audition "right and left," and he's close to landing another meaty role. He says his family is a feet-on-the-ground counterbalance to a career that seems poised to soar. He lauds his mom as his biggest fan. "She motivated and pushed me to take risks, but she was never a stage mom who forced me to do it."
He lives in North Buckhead and has no inclination to pursue acting in L.A. "Oh no," he says. "I love that it's booming here."
STORY: Mark Woolsey and Jim Farmer
PHOTOS: Sara Hanna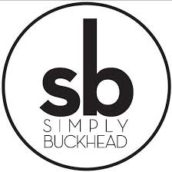 SimplyBuckhead
Simply Buckhead is an upscale lifestyle magazine focused on the best and brightest individuals, businesses and events in Buckhead, Brookhaven, Sandy Springs, Dunwoody and Chamblee. With a commitment to journalistic excellence, the magazine serves as the authority on who to know, what to do and where to go in the community, and its surroundings.