Fashion designer Octavius Terry's career all started with a simple pillow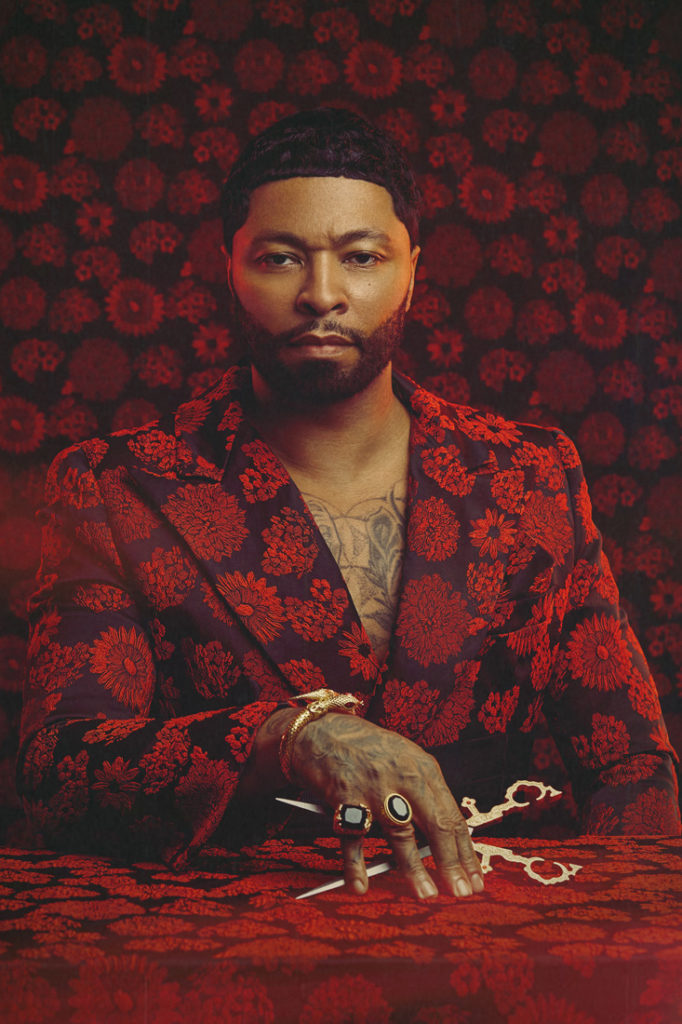 When Tarell Alvin McCraney was announced as one of the winners of the Best Adapted Screenplay for the movie Moonlight at the Academy Awards in 2017, Octavius Terry was at home watching the ceremony from his Atlanta living room. As McCraney proudly strode off the stage with his statue, host Jimmy Kimmel announced to the audience and the world that the custom three-piece, cream-colored brocade suit McCraney was sporting was the "best tuxedo of the night." That's when Terry's phone began to light up—he had designed that very one-of-a-kind tuxedo.
That suit now sits on a mannequin outside a second-floor conference room of the Art Institute of Atlanta's Sandy Springs campus, where Terry serves as the fashion design program director. "It's a huge role," says AIA Dean of Academic Affairs Max Shangle of Terry's position at the school, which covers everything from shaping the curriculum to bringing in big-name speakers for panels and seminars.
"Atlanta isn't a traditional fashioncentric location like New York or Los Angeles," says Terry. "But when I speak to the students, I tell them that this is a safe place and to hold their heads up. And I assure them they can have as much job and [financial] stability as a doctor or lawyer."
A "Grady baby," Terry was born and raised in Atlanta. After high school, he attended Georgia Tech on a track scholarship, becoming an All-American hurdler and making the U.S. Olympic team in 1997 before breaking his foot and retiring from the sport several years later. After college, Terry worked as a wealth manager for several major financial institutions, which led him to Los Angeles at one point. He had a knack for the job and was very successful, but after 11 years in the corporate world, he decided it was time to make a change. Wanting to explore his creative side, he took a class on how to sew a pillow at a Joann fabric store.
That pillow soon turned into sweatshirts, which caught the eye of celebrities such as singer Miley Cyrus. Next, a pic of Queen Latifah wearing one of his custom jackets made its way onto a celeb gossip site. After graduating with two degrees from the Fashion Institute of Design and Merchandising (FIDM) in 2013, Terry presented his first collection to the world; it went viral and got the attention of Ariana Grande, who had him design costumes for one of her videos. He's since created clothes for everyone from Mary J. Blige and Demi Lovato to Karamo Brown and Nick Cannon, some of whom he met through his husband, Jamal Sims, an LA-based director and choreographer who's worked on films such as Hairspray and Alladin. After getting married, along with 32 other couples, on live TV at the Grammys in 2014, they donned ornate all-white tailcoat tuxedos designed by Terry, and Terry found his fashion niche. Shortly thereafter, the couple launched GROOM Official, focusing on bespoke men's wedding attire. Sims and Terry have recently "uncoupled," and the company has been renamed Octavius Marsion, but they are still "great friends" and work together. In fact, Sims co-produced and directed the launch of Terry's second collection, which took place at the Art Institute in March. Terry is also expanding the company to be more of a lifestyle brand and include items such as bags, eyewear and fedoras.
He has since closed his LA studio and is working from the basement of his home in Mechanicsville, which he shares with his French bulldog, Gucci.
Terry is a walking billboard for his creative designs, whether it's an elaborate, red floral tux or graphic poncho pullover. "I don't want to be onedimensional," says the self-proclaimed "country boy from Atlanta" who was voted best dressed in high school. "You have to be bold, authentic and inspiring." Mission accomplished!
OCTAVIUS MARSION
groomofficial.com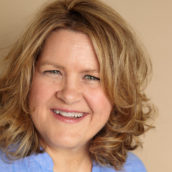 Jill Becker
Award-winning writer and editor who has penned stories for CNN, Woman's Day, Good Housekeeping, and dozens of other outlets.