Chivon Ferguson develops film and television projects through her company, PGP Productions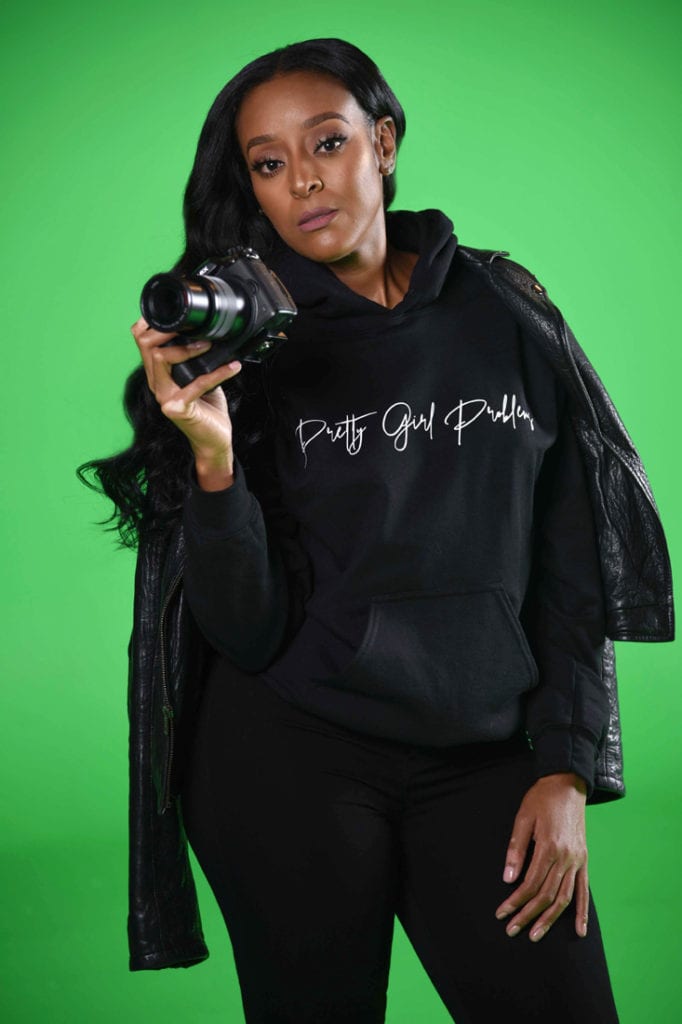 Post-MBA in 2009, Chivon Ferguson jumped straight into a career working for a record label executive in the music entertainment industry. Shortly thereafter, her professional life took another unexpected turn that changed its trajectory forever. An opportunity to make a music documentary introduced the Buckhead resident to a future in television and film.
In 2013, while Ferguson was working in marketing for Seventy2 Music, the company asked her to help out with a documentary about one of its clients. The project that changed her path, The Art of Organized Noize, is about the Atlanta-based music production company Organized Noize that is responsible for producing musical acts such as Outkast, CeeLo and 2 Chainz. With a bare-bones documentary crew consisting of Ferguson and camera and sound operators, she wrote interview questions for artists Outkast and Sean Diddy Combs.
Through this experience, Ferguson realized she preferred film to music entertainment. "Film and television allowed me to fully immerse myself in the creative process," she says. "You're not just releasing someone else's artwork; you're actually assisting in creating the body of work."
To grow in her newfound career path, Ferguson began working at Flavor Unit, Queen Latifah's independent production company that produces film and television projects. She expanded her scope, handling everything from line to creative production and production management.
Ferguson launched her own company, PGP Productions, in 2016. "The world is really changing, and so many people are looking for production companies that look like mine," Ferguson says of her woman- and minority-led business. "I think we are finally to a place in society where we value diverse perspectives."
PGP Productions is a full-service film company in Midtown that handles everything from filming and editing to creating original content. "We bring all the pieces together," Ferguson says.
The latest focus for PGP Productions is producing original content, such as the short film Generational Curses. Ferguson, along with her producing and writing partner, Taneisha Polk, wrote and produced this film based on the true story of Polk's family. "It follows an incident of family violence and what happens when a young girl is left to fend for herself in the foster care system," Ferguson says.
Additionally, she is the supervising post producer, managing the team responsible for editing at "Dish Nation," a TV show featuring celebrity news and pop culture.
Ferguson's company might be young, but she's very much focused on the future. Her goal is to provide upcoming storytellers and producers with life and career opportunities. "The shows I create may not be my legacy, but the people I empower most certainly will be," she says.
PGP PRODUCTIONS
pgpproductions.com
PHOTO: Joann Vitelli
Amanda Morris
On Stage Columnist at Simply Buckhead. Family and Adventure Travel Writer, wife, and mother.