Here's what you need to know about CBD pet products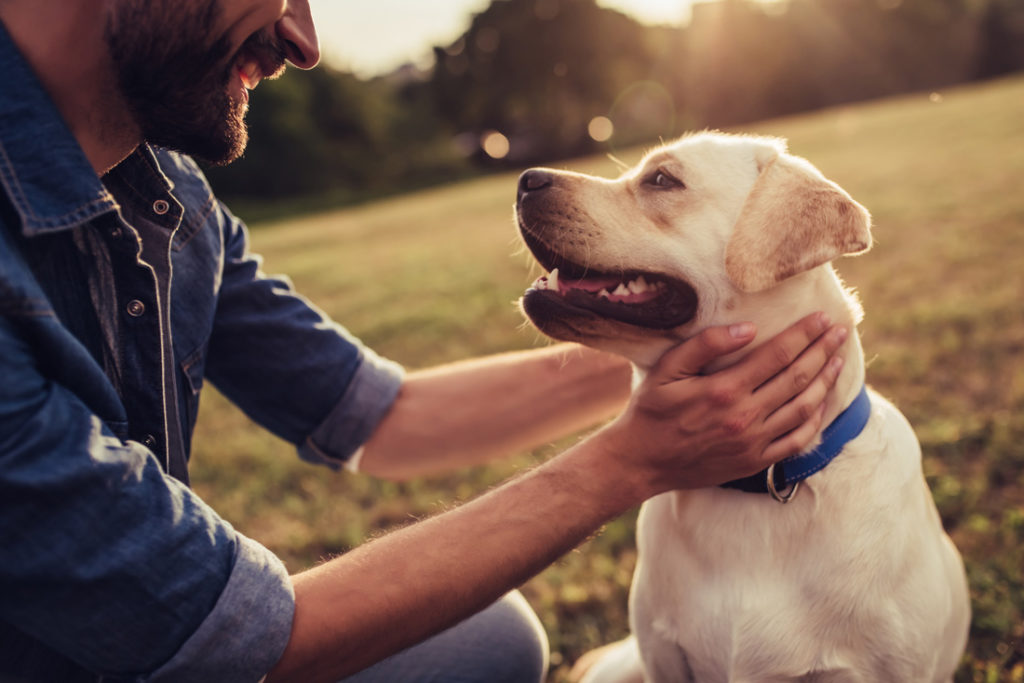 CBD, which stands for cannabidiol, is a natural compound derived from hemp plants, and it's everywhere these days. You can purchase CBD-infused candy, sparkling water, coffee, lotion and even bath bombs. And there's no shortage of CBD treats for our furry friends as well.
In fact, The Georgia Hemp Co. in Sandy Springs sells a variety of pet CBD products, including dog biscuits, pet chews and tubes of CBD-infused salmon oil, a tasty-to-them treat that can be added to pets' food or administered under an animal's tongue. Like CBD and hemp items for humans, pet CBD products are marketed to treat everything from pain and anxiety to itchy skin and sleep issues. Despite the pervasiveness of CBD-infused products, a lot of questions still surround the plant compound. Let's explore some of the most common.
Does CBD cause a high?
While CBD products can contain trace amounts of tetrahydrocannabinol (THC, the compound that causes a "high"), CBD derived from hemp has no psychoactive properties and cannot make you or your pet high. However, CBD has been found to provide a relaxing or calming sensation in people.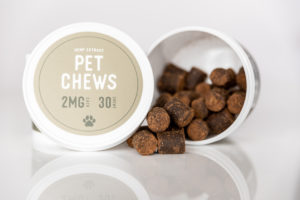 Is CBD legal?
All states have laws legalizing CBD with varying degrees of restriction. By federal law, industrial hemp must contain less than 0.3% of THC to be considered legal. "There are no regulations around CBD derived from hemp, as hemp is federally legal as of 2018," says Joe Salome, managing partner of The Georgia Hemp Co. However, there are currently no FDA-approved CBD products for pets.
There are regulations on how CBD products can be labeled and marketed, though. "You cannot claim health and medical benefits because the FDA has only approved one drug (Epidiolex, which treats severe epilepsy in humans) for pharmaceutical or health reasons," Salome says. "When we reference benefits, we have to reference research done in Israel or anecdotal evidence online."
What research has been done on CBD use in pets?
Numerous studies into CBD use in pets and its potential side effects are currently underway. There have been some studies into how CBD is metabolized by dogs, and a recent Cornell study found that small amounts of CBD "can help increase comfort and activity" in dogs with osteoarthritis. Much less research has been done on the effects of CBD in cats.
Can veterinarians prescribe CBD?
Veterinarians aren't allowed to prescribe or even recommend CBD to clients, but if you have questions about using CBD for your pet, ask your vet. If your vet doesn't know much about CBD or isn't comfortable answering questions, visit veterinarycannabis.org for information.
As CBD continues to gain popularity, it's likely more vets will become well versed in its uses for pets. According to a recent survey by the Veterinary Information Network, two-thirds of veterinarians say they're asked about cannabis by their patients at least monthly.
What should you look for in pet CBD products?
Currently, the CBD industry is largely unregulated, especially when it comes to pet products. However, veterinary experts recommend looking for products that claim to follow Good Manufacturing Practices, have a National Animal Supplement Council seal and can provide a Certificate of Analysis.
The product should also specify how much CBD it contains, as well how much, if any, THC.
It's important to avoid giving your pet CBD products intended for human use, as they contain ingredients such as xylitol or grapeseed oil, both of which can be harmful to animals.
THE GEORGIA HEMP CO.
290 Hilderbrand Drive
Unit B-3
Sandy Springs 30328
404.343.2796
thegeorgiahempcompany.com