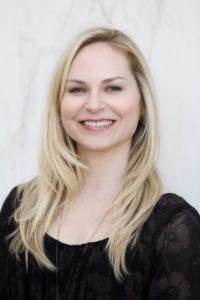 When Atlanta schools and businesses began to shut their doors in an effort to help flatten the curve of COVID-19, the Simply Buckhead team dug our heels in.
Already working from home but running into production roadblocks, we were determined to produce this May issue to continue to both support local businesses and provide some much-needed entertainment to the residents of Buckhead and beyond, just as the magazine always has.
From the city's largest independent record store spotlighted in our 15 Minutes With story to the fitness studios in the Wellness column and restaurants in the Delicious section, many of the incredible businesses featured in Simply Buckhead this month are either currently closed or operating in a totally different capacity (such as takeout or web-based only). However, it is our hope that you learn of these noteworthy establishments and go out to experience them in person when things settle down.
In the meantime, tackle your new home office project with the expert tips in our Home Feature and update your grill tools (even condo-appropriate grills!) with the cutting-edge options in Simply Approved. And keep up the self-care as you spend time in the backyard or on trails with the latest sunscreens featured in the Beauty column this month.
Plus, enjoy the conversations with 10 memorable faces in this issue's cover story who all have graced the magazine's pages over the last decade. Michael Jacobs follows up with these trailblazers, including former Atlanta Hawks center Zaza Pachulia, Hunger Games actress Megan Hayes and Chef Hilary White, who was Buckhead Life Restaurant Group's first female executive chef. What they've been up to lately might surprise you.
What isn't a surprise is that our community is #AtlantaStrong. We are coming together (albeit remotely) to serve each other and will get through this time together. Stay safe, and we look forward to occupying the streets of Buckhead with you again soon.
Karina Antenucci
Managing Editor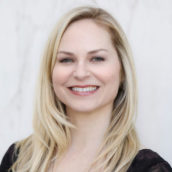 Karina Antenucci
Managing Editor and Wellness Columnist at Simply Buckhead. Blogger at Badass + Healthy.