Buckhead painter Richard Webb marries art and automobiles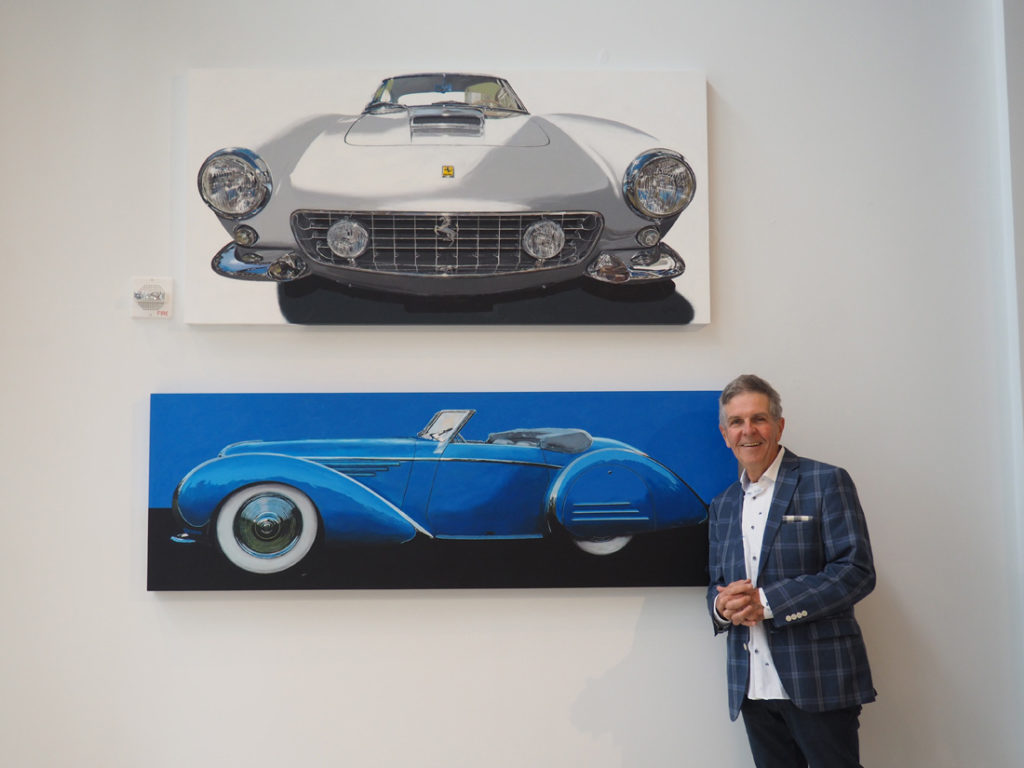 Richard Webb arrives at our interview at Buckhead Art & Company wearing a classic dress shirt with a sporty twist: it's dotted with tiny embroidered cars. "From my kids," he beams. "I get something car-related for every holiday."
Webb is a 71-year-old Buckhead resident and artist who has merged his lifelong interest in automobiles with his passion for art. He studied painting as an undergraduate at Pratt Institute and later a graduate at Florida State University, but he didn't fully commit to being an artist until he retired from a career in advertising. In fact, his children didn't even know the extent of his talent until recently. "In 40 years, they never saw me pick up a paint brush," he says.
Retirement drove Webb to revive his passion for painting. "I was bored with nothing to do, and I couldn't stand retirement. After about a year, through my wife Betty's suggestion, I picked up a brush for entertainment." She encouraged him to paint what he loved: cars. After all, he has owned more than 370 automobiles in his lifetime. "Cars were always a part of my life, whether buying, selling or collecting. It was only natural that if I was going to get back into painting, I was going to paint cars." In 2013, Webb transitioned from full-time retiree to full-time artist.
As a classically trained grid artist, Webb captures the intricate details of cars, from their glistening surfaces to their textured oxidations, with incredible precision. Inch by inch (literally), Webb sketches his subject on wood panels. "Being able to replicate an image and then being able to control that replication through scale was the natural, easy way for me to learn," he says. Once his subject is gridded, Webb masterfully layers acrylic paint and, where appropriate, other materials such as sand, modeling paste and epoxy to bring the cars to life.
This attention to detail is best seen in his auto-oxidation series, which is centered on car rust. "When you blow rust up, it's very textured; there's no flat surface. It has to do with the enamel paint used in old cars. The paint was embedded with all of these colors. Sunlight breaks them down, so if that old car sat out in the sun all of its life, the color breakdown is faster. The result is unique and really special colors that aren't just standard rust red." Through his strokes, Webb depicts the beautiful side of rust, something that might be viewed as unsightly. "I call it nature's abstraction," he says.
Much like cars themselves, Webb's work is grand and lifelike. Each painting evokes movement and spurs excitement and awe, which, for Webb, is the entire point. "Everybody's got a memory about a car. [Cars] are all such a part of our lives. What I try to do is bring that memory out, force it into shape and put it in front of you."
BUCKHEAD ART & COMPANY
288 Buckhead Ave. N.E.
Atlanta 30305
404.883.3670
buckheadartcompany.com
richardfwebb.com
Photo: Katie Jones, Buckhead Art & Company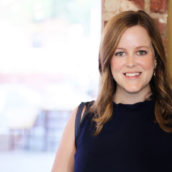 Nicole Letts
Wellness columnist at Simply Buckhead and dog columnist at Atlanta Pet Life. Lifestyle writer specializing in women's interests, travel, people and interiors.