For Chido + Padre's Executive Chef Jonathan Mercado, cooking is a family affair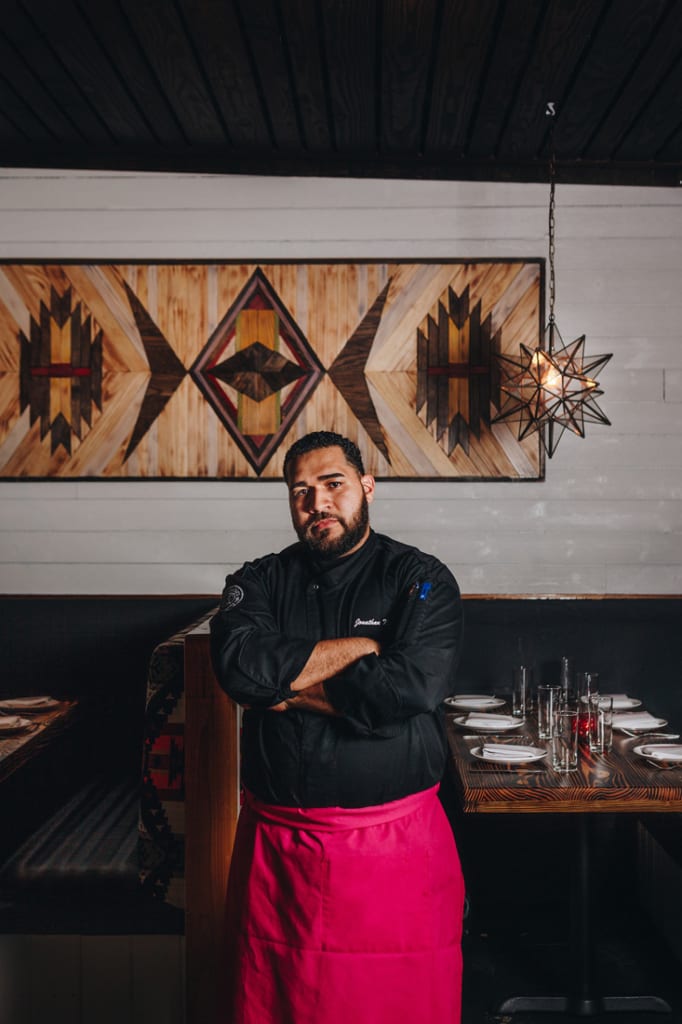 STORY: Carly Cooper
PHOTO: Chris Watkins
Buckhead foodies may have noticed that Chido + Padre's, a Mexican restaurant, took over the old Smokebelly space on Andrews Drive a few months ago. At the helm of the festive new spot is Jonathan Mercado. A graduate of Le Cordon Bleu in Orlando, he has worked at Bartaco, Rosa Mexicano and True Food Kitchen, but the young chef doesn't stop cooking outside the restaurant doors. In fact, his whole family has culinary ties. Mercado, 33, met his wife in the industry, and the pair frequently hosts their own Chopped-style cooking competitions with their four children. "My kids love cooking," says Mercado. "The passion has trickled down to them." Mercado credits hard work, loyalty and dedication to his craft for his rise from an 18-year-old father and Publix butcher to executive chef of a popular new eatery. "It resonates through your cooking and work," he says. We chatted with Mercado to learn more.
How did you know you wanted to become a chef?
I learned to cook out of necessity and survival. I was raised by a single mother working two jobs, so I had to help out in the kitchen. I fell in love with the fact that I could create something and see it take someone back to a memory or a place. I'm Puerto Rican, so my mom taught [my brother and me] Caribbean dishes. I love the attention to detail and passion that you have to put into food. You were trained in classical French techniques.
How did you learn the Mexican style?
It's always been a passion of mine to broaden my horizons. I want to push myself to the limit and learn everything I can. I worked at Maggiano's and learned Italian cuisine. I started working at Rosa Mexicano, and the techniques, sauces, purity and labor-intensive things that go into creating Mexican dishes made me fall in love with the cuisine.
What dishes are you most excited about at Chido + Padre's?
We have a Baja fish taco made with red or yellowfin snapper, escabeche and cabbage that's served on a blue corn tortilla. The chicken Milanese is breaded in crushed tortilla chips and served with mole (made in house), green rice, black beans and an escabeche garnish.
On a more personal note, how did you meet your wife?
We were working at a restaurant together. I loved her at first sight, but she hated me. In the kitchen, you're a little cocky. I was from New York and loud. She's a Southern girl. We began working close to each other, and she got to know me as a person. When we first became friends, I looked at her and said, "I think you're going to be my wife one day." She thought I was crazy. We got married two years later.
How do your family's cooking competitions work?
We'll make a mystery basket for the kids and give them 10 minutes to make a dessert, for example. They put on their chef coats and aprons and take it seriously. Or my wife and I will do it, and the kids will be the judges. It's our way of getting them involved in making dinner and exposing them to a lot of new foods. We cook, critique and have fun.
What's your go-to dish to make at home?
Salmon in puff pastry with wilted spinach, nutmeg and Boursin cheese. We make it into the shape of an actual fish with a wine, mushroom, lemon and butter sauce, and serve it with couscous or rice pilaf.
CHIDO + PADRE'S
128 East Andrews Drive N.W.
Atlanta 30305
404.848.9100
chidoandpadres.com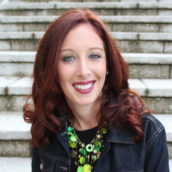 Carly Cooper
Foodie Tastemaker Columnist at Simply Buckhead. Contributing Editor at Atlanta Magazine. Restaurant Aficionado and Mother of Two.