Clay Rolader's family name is one of the most recognizable and historic in Buckhead, thanks to his ancestors whose entrepreneurial spirit gave birth to some of the town's earliest businesses.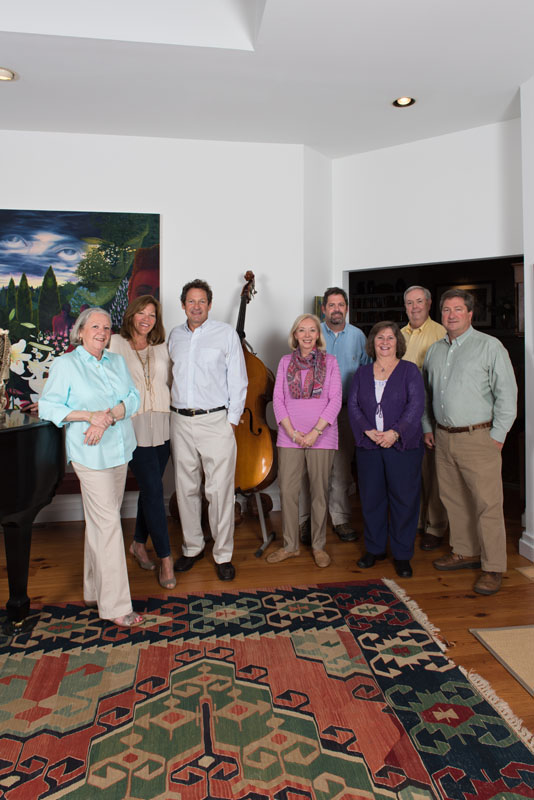 The Roladers' roots in Buckhead were planted when a young William Joseph Rolader, Clay's great great grandfather, emigrated from Germany in the late 1820s. William Joseph, who became what Clay describes as an "itinerant preacher," eventually made his way to Fulton County and established a residence with his wife and children near Howell Mill and Paces Ferry roads in 1849.
Thirty years later, his son, William Washington Rolader, purchased 50 acres of land from the Clark Howell estate at the intersection of Moores Mill Road and Northside Drive—a parcel called Red Ridge because of the tint given to the land by red clay. William Washington later moved onto the site a modest, one-room log cabin he purchased elsewhere. "The family lived there for 60 years, and three generations were raised in that cabin," says Clay of the structure, which the Roladers expanded over the years to accommodate their growing family.
The Rolader family's first foray into entrepreneurship came when William Washington married Arrie Cofield, a member of a prominent Georgia pottery family. William Washington set up a pottery enterprise of his own on his Red Ridge land, creating earthenware that was often purchased by local residents and businesses. Additionally, "They made whiskey jugs for Rose Distillery," says Clay, adding that he remembers watching future generations of Roladers fire pottery in its kiln as a small boy.
Pottery wasn't the Roladers' only endeavor. The industrious family also ran a service station on Northside Drive, "where I can remember buying hamburgers and hot dogs as a kid," Clay says. The family is, however, arguably best known for its Rolader Spring Water Company, founded in the 1920s by three of William Washington and Arrie Cofield's sons, Ivon, Homer and Clark, on land that Clark owned near what today is Beachwood and Randall Mill roads. The outfit drew and bottled water sourced from a spring on the property, then delivered the water to downtown Atlanta businesses "on this incredibly rickety old truck," Clay says.
The pottery, the spring water business and even the Rolader cabin remained in the family for decades. The cabin was disassembled in 1991 and reassembled at the Atlanta History Center where it was on display from 2001 to 2014, long before a more modern way of life took newer generations of Roladers in different directions.
"My dad and uncle were the first to go to college," says Clay, who is president of principal investment firm Fuqua Capital. "My dad (Ivon C. Rolader Jr.) became the second or third orthodontist in Atlanta."
Clay's memory is filled with the simple pleasures of a childhood spent in the comfort of a small community. "I miss the simplicity of it. Buckhead was just a little bitty town," says the father of four. "It was nothing much compared to the wealth and grandeur and fancy stores we see today." But Buckhead's growth and glamour have given way to a fulfilling lifestyle that Clay, a jazz musician, and his wife, Karen, fully embrace. "The number one change for me is entertainment," Clay says of Buckhead's development. "I just love that, on any given night, there's something great to go see in Atlanta, and you can actually get a ticket."
As for Buckhead's future, Clay hopes to see a solution to its traffic conundrum. "Buckhead would go back to being wonderful if we had some sort of transit that allowed us to not have all these cars on the road. Somebody will figure that out, because we're not going to be able to move shortly. That would be my main wish for Atlanta going forward."
If future generations of Roladers stay true to their entrepreneurial, industrious roots, that change might not be far away.
STORY: Lindsay Lambert Day
PHOTO: Scott Reeves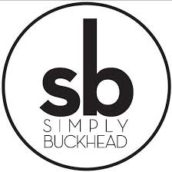 SimplyBuckhead
Simply Buckhead is an upscale lifestyle magazine focused on the best and brightest individuals, businesses and events in Buckhead, Brookhaven, Sandy Springs, Dunwoody and Chamblee. With a commitment to journalistic excellence, the magazine serves as the authority on who to know, what to do and where to go in the community, and its surroundings.