A sampling of great eats in and around Buckhead!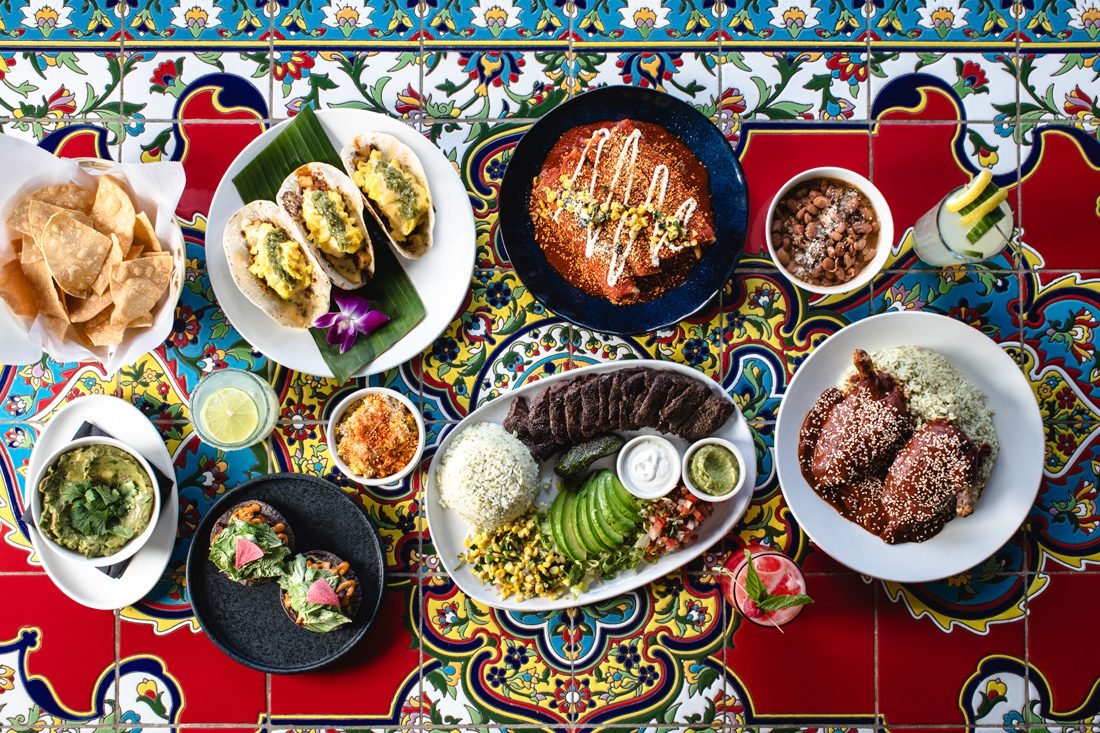 BANGKOK STATION
Of all the restaurant staffs in Buckhead, these folks may be our favorite. Polite and accommodating to a fault, they make it nearly impossible not to enjoy its exotic comfort food. Whether you eat in the cavernous dining room or out on the sexy, music-infused patio, starters such as peek gai tod, thoong-thong and Crying Tiger will crush any doubt you may have about whether there's good Thai food down South. For more substantial but no less authentic fare, dig in to the massaman and panang curries, Drunken Man noodles or our favorite Thai chicken dish, gai yang som tum. Save room for homemade coconut cake; it's as sweet and genuine as the staff's warm invitation to return again soon.
Starters, soups and salads: $7-$23
Curries, sautés and noodle and rice dishes: $14-$23
Main Entrees: $19-$32
Desserts: $5-$9
CASI CIELO
Casi cielo translates to "almost heaven," and it's a fitting description for this sophisticated Sandy Springs Oaxacan eatery. You'd be loco to miss the tender, charcoal grilled octopus, earthy portobello or mahi-mahi tacos, the crunchy plantain croquettes or buttery Chilean sea bass. Equally enticing is the world-class mezcal collection and the exotic cocktails made with favorite brands such as Alipus, Nucano and Gracias a Dios. The gracious staff epitomizes high-bar professionalism.
Appetizers, soups and salads: $6- $18
Quesadillas, tacos and bowls: $12- $18
Main dishes: $15-$43
Desserts: $9
CHIDO & PADRE'S
Chido & Padre's beguiles with lavish decor, delectable aromas and scrumptious fare. At brunch or dinner, refreshing margaritas range from spicy to tart, sweet to crisp. Guacamole and chips make for satisfying nibbles. Corn tamales stuffed with veggies arrive with a spicy red sauce (save a few chips to scoop up every drop). Enchilada rojas boast sublime smoky, peppery and umami flavors. Chicken mole is crowned with a velvety smooth sauce layered with complex notes. Carne asada makes a meal of juicy skirt steak with black beans, cilantro rice, fresh avocado, corn salsa, vibrant sauces and warm tortillas. Mexican street corn is so scrumptious you may gobble it down in record speed. Brunch heroes include huevos rancheros and breakfast tacos, both offering a tongue-tingling good morning. For dessert, consider tres leches, an ultra-light three milk cake layered with fluffy frosting and berries. Fresh Baja Mex fare and vibes await on East Andrews.
Appetizers: $5-18
Salads: $10-12
Traditional dishes: $14-18
Large plates: $22-30
Sides: $3-6
Desserts: $8-9
Cocktails: $11-14; happy hour margaritas, $8
Brunch: $14-22
FLYING BISCUIT CAFÉ
Flying Biscuit Café is a touchstone of diner life here in Atlanta, and with good reason. "Creamy dreamy" grits and flaky Southern biscuits round out most every meal, and there are loads of tummy-warming substantial dishes to choose from. Turkey hash, the Not Your Mama's Pimiento Cheese Sandwich and chicken pot pie (made with hot, buttery biscuits, of course) are reminiscent of grandma's kitchen, and the congenial staff will keep you coming back for more. Gordo Stevens' artwork across the walls and ceiling adds a funky, kitsch-cool vibe to the Brookhaven outpost of this breakfast and brunch favorite.
Breakfast: $3.29-$12.99
Lunch: $4.99-$12.99
GRINDHOUSE KILLER BURGERS
The Piedmont Avenue location of burgerpreneur Alex Brounstein's success story is where you go for a superbly flavorful, juice-dripping, napkin-soaking beef patty with all the trimmings. Though you can customize your sandwich, consider the signature "Cowboy" treatment: cheddar, bacon, barbecue sauce and a beer-battered onion ring—for a slim $7.99. To gild the lily, add an order of Frings (that's fries and rings), and ask for a side of the chipotle ranch dipping sauce. Here you can quaff a draft brew, slurp down a boozy shake, like the banana-flavored Puddin' Out, or sip a "Snooty" cocktail such as the mezcal-based El Guapo.
Starters and sides: $2.50-$5.50
Burgers: $4.50-$7.99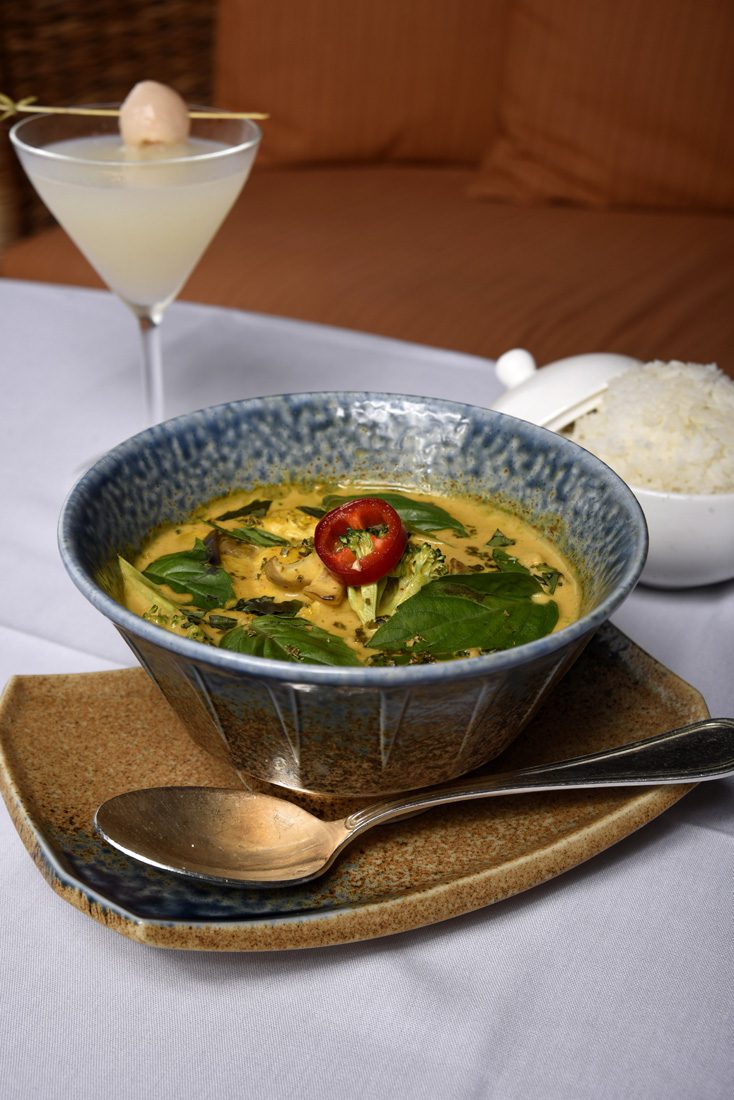 LE COLONIAL
Le Colonial's website describes this upscale French-Vietnamese restaurant as "a luxurious escapist oasis," and we'd agree. Amidst potted palms, starched white tablecloths and whirring vintage fans, glitzed-up diners are transported back to 1920s Vietnam and enjoy the culinary synthesis of the era. Favorite street fare such as banh mi thit nuong (chargrilled pork sandwich) and pho bo (beef noodle soup) get the white glove treatment with chef Richard Lee's skillful way with Asian herbs and spices. Classic favorites of crispy pan-seared chicken dumplings, garlicky beef rice noodle rolls and curried green papaya salad will have you hankering for a one-way ticket to Saigon.
Small plates: $12-$24
Soups and salads: $10- $18
Large plates: $14-$60
Sides: $4-$11
Desserts: $12-$14
NEWK'S EATERY
This Mississippi-based chain has popped up in the Atlanta market, and though it looks like a fast-food joint, it tastes like homemade. Salads—from shrimp remoulade salad to a delicious steak-and-blue-cheese version to old-fashioned chicken salad—are a standout. At this casual, family-friendly, crowd-pleasing spot you can also get sandwiches, pizzas and mac and cheese but, refreshingly, no burgers. We are pretty crazy about the sausage-and-pepperoni pie, with its thin crust and warm and gooey toppings. And who can resist a crispy rice treat with chocolate and peanut butter? Not us.
Salads, sandwiches and pizzas: $7-$11
PIG-N-CHIK
Co-owner Jim Graddy tells us he learned the art of the pit on his granddaddy's pig farm in Manchester, Georgia. Graddy remembers cooking whole hogs all night long over hot coals, and when we tear into his pulled-pork sandwich— a delicious pile of pink, smoke-tinged meat between two thick slabs of white bread—we believe him. Graddy has proudly transported his family's traditions to his casual Southern 'cue counter. Man, is the food good. The freshtasting coleslaw (with just a little mayo) and excellent new potato salad are just the things to cut the richness of the succulent pork. Some other tasty go-withs are fried okra, long-cooked collards, mac and cheese and Brunswick stew. We're sated. We're sauce-splashed. We need a moist towelette and a nap.
Entrees: $8-$24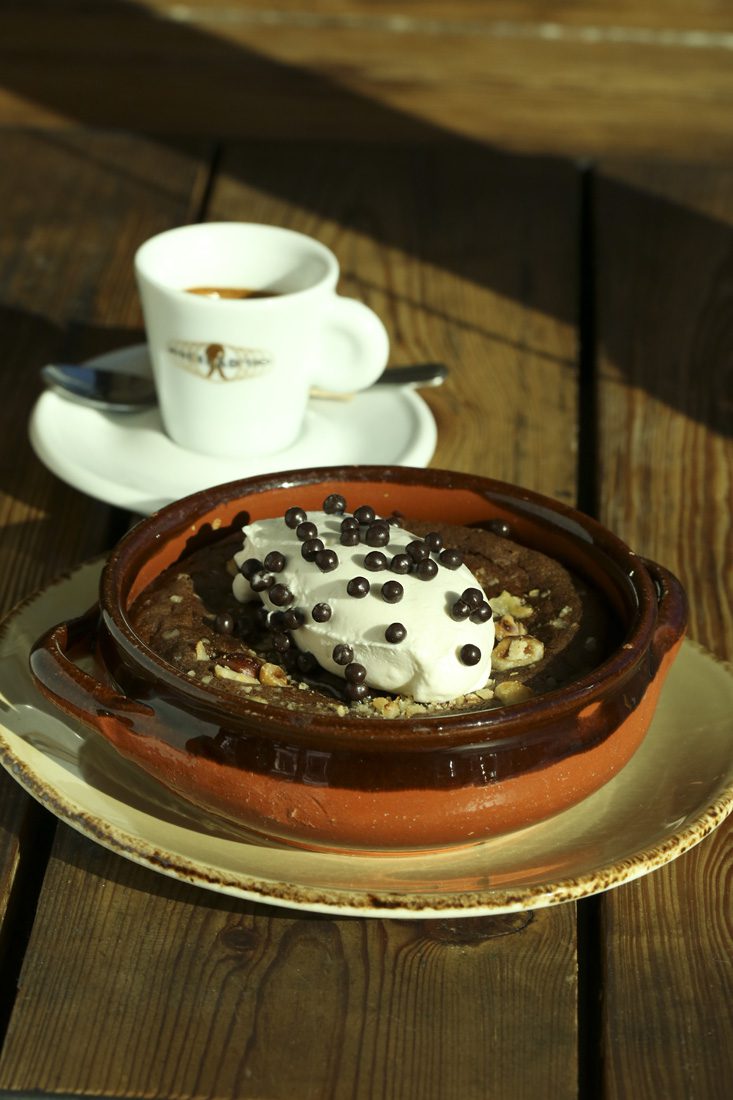 STORICO FRESCO ALIMENTARI
Is a trip to Italy on your bucket list, but you can't get away? A meal at oh-soauthentic hot spot Storico Fresco may be just the ticket. A must here is the meat and cheese board, piled with prosciutto, bresaola, culatello, fragrant cheeses and gooey honeycomb. Its refined, rustic and utterly classic pastas, including garganelli con funghi, tagliatelle alla Bolognese and ravioli spinaci, conjure up images of Tuscan vistas and Michelangelo statues. Seconds such as the pork shank for two and bone-in veal chop will sate your Italian cravings as well. End your repast with a glass of the world-class Miscela d'Oro espresso.
Appetizers: $12-$24
Salads and sandwiches: $10-$21
Pastas: $11-$23
Mains: $24-$30
Side dishes and desserts: $6-$7
TWISTED SOUL COOKHOUSE & POURS
Twisted Soul Cookhouse & Pours on the westside ranks among Atlanta's dining stars. The award-winning team that includes Chef/Owner Deborah VanTrece and Executive Chef Robert Butts proves that even the most recognizable dishes can soar above expectations. The dining room sets a casual vibe, but the menu offers familiar and creative dishes that are expertly prepared and artfully presented. There's something for most any palate. Signature cocktails showcase seasonal ingredients in innovative, well-balanced concoctions such as "Dream of Spring" and "Little Miss Staycation." The bestselling Southern marinated fried chicken sticks around even when the menu changes every three months. Each piece of the half-chicken has crispy skin and juicy meat, and is cast iron pan-fried to sheer perfection. Hoisin oxtails rank as the second best-seller, for good reason. Tender braised meat falls off the bone, its savory umami touched with sweet Cantonese flair. Layers of flavor and contrasting textures combine for scrumptious results.
Small Plates: $6-22
Sandwiches: $15-20
Salads: $12-16
Entrees: $24-42
Desserts: $12
Signature Cocktails: $14-17
THE WHITE HOUSE
At this venerated breakfast nook, you'll find Atlanta movers and shakers in ties and starched shirts huddled over omelets and pancakes. But regardless of a guest's status, owner Demos Galaktiadis, who came to America from Greece in 1966, treats everyone the same. He has run this Peachtree Road institution for 45 of its 68 years, and over time, the food has evolved into a unique combination of home-style Southern and Greek standards. At lunch, you might have moussaka and collards or fried grouper and a Greek salad, finished off with a dish of banana pudding. But breakfast is king here. We recommend the Olympic omelet, stuffed with spinach, tomatoes, onions, mushrooms and peppers and served with a side of tzatziki, or a breakfast sandwich laden with sausage, cheese and egg.
Breakfast: $6.40-$15.30
Lunch: $6-$16.70
Note: Prices and menu items may have changed since original publication.
BY: Wendell Brock, Rebecca Cha, Jennifer Bradley Franklin, Angela Hansberger, Hope S. Philbrick
PHOTOS: Erik Meadows, Joann Vitelli
Angela Hansberger
Drinks columnist at Simply Buckhead. Food, spirits, and culture writer.