Bask in the Asian spices and flavors at Bangkok Station.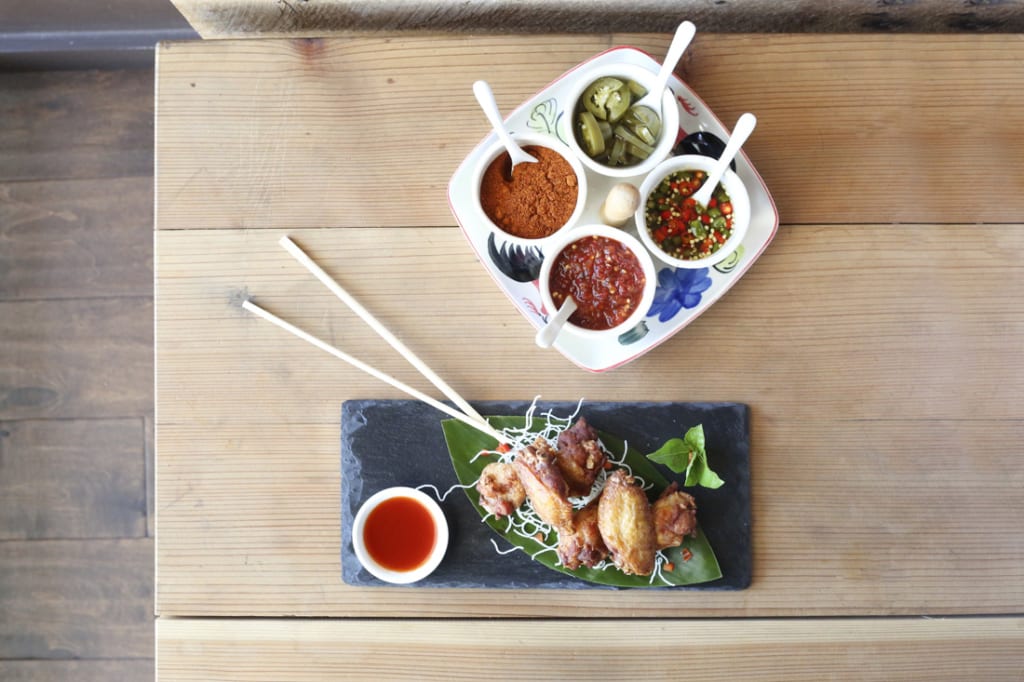 Few cuisines are both as perplexing and awe-inspiring as that of Thailand. The core ingredients are so distinct and peculiar (think galangal, lemongrass, fish sauce, holy basil) that diners, especially in the West, must really pay attention to fully appreciate what it has to offer. That's what makes a visit to Bangkok Station so special. Within the walls of this cavernous dining room, great effort is made to introduce the mystery and delights of Thai cuisine to unfamiliar palates.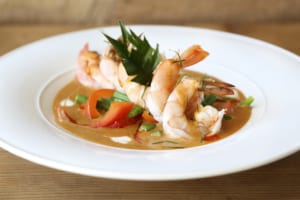 For starters, my dining companion and I were enamored with the nua dad deaw appetizer, a marinated, oven-dried beef jerky that offered hints of palm sugar, coriander and white pepper. Thai sriracha, a close second to ketchup in its ubiquity, made the ideal dipping sauce. Equally enjoyable was the Pearls of Bangkok combination platter that included chicken satay, fresh basil rolls, thoong-thong (chicken curry) and kanomjeeb (mild steamed dumplings). The crisp, fried thoong-thong "pouches" were plump with bits of curried chicken and veggies, and bursting with flavor—the spicy standout on an otherwise tame plate.
Usually I find that protein-heavy dishes make for clunky first courses, but here they are elegant and restrained. The Crying Tiger starter is a fine example. Consisting of marinated, seared hanger steak served with a pungent sauce of lemongrass, tamarind and special seasoning, it is surprisingly light but deeply satisfying. Likewise the peek gai tod (chicken wings), which were utterly bewitching when dipped in the mustrequest condiment jars (fish sauce with lime juice, red chile sauce, sliced jalapeños and ground Thai chile pepper).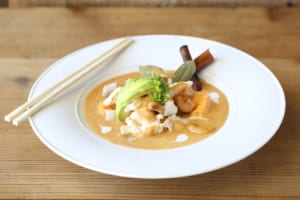 Chicken ceases to be just chicken at Bangkok Station. It is, instead, an agent for wildly exotic flavors and comfortably familiar textures. Chicken satay appeared on every table in our immediate vicinity over multiple visits—and for good reason. It is exceptionally moist and tender, served with a peanut sauce laced with red curry paste and coconut milk. Even better is the gai yang som tum, a half barbecued chicken. Oyster and soy sauces, lemongrass and various spices combine to produce that complex sweet-saltiness that, if you didn't grow up in Thailand, you can't quite grasp but hunger to know better. Served with a papaya salad, chunks of raw cabbage and crinkle-cut carrots, it is a definite winner.
In the way of curries, Bangkok Station offers several. The massaman, panang and green varieties are each served with a different paste and spice prep but utilize the same creamy, smooth coconut milk. My fellow diners adored the panang with shrimp, rich with lemongrass and the essence of kaffir lime leaves. The chef urged us to try the green curry, bursting with green Thai chiles, galangal, cilantro and holy basil, but when facing down Asian heat, I find pacing oneself to be essential. Next time.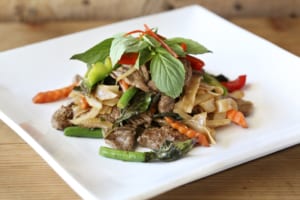 Hankering for noodles? If you have a touch of the masochist in you, go for the smoldering Drunken Man noodles, a classic Thai dish made with crushed fresh chiles and red and green peppers. There's a gym next door to Bangkok Station, but if you prefer to sweat via eating, this dish is for you. Not as flavorful, but far more kid-friendly, is the pad see u. Served with American broccoli instead of Chinese broccoli (gai lan), the noodles lack that smoky char that typifies authentic Thai street food, and the protein (in this case, egg and chicken) gets lost in the overly sweet sauce. Pad krapow, a chile and holy basilbased sauce, was acceptable but somewhat boring, with the pork chunks looking a bit anemic (as is often the case). The bright holy basil leaves, diced peppers and green beans did lend gorgeous color and an al dente crunch to the bowl, though.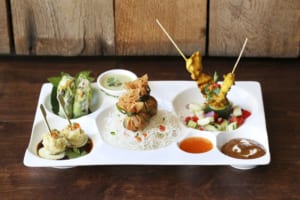 Among the mainstream faves on the dessert menu were the selections from Atlanta's own Greenwood Ice Cream and various Thai-scented crème brulées. Our favorite after-dinner treat was the roti nana, made with sautéed bananas, caramel and sweetened condensed milk. We learned that the rotis aren't homemade, but at least our second selection was: Thai coconut cake. It was everything we wanted after a hearty meal—light, subtle and faintly sweet. There are lots of decent, familiar wines available by the glass at Bangkok Station, but stick with beer if you must drink—Singha, Ommegang 3 Philosophers, Second Self and Boulevard Pale Ale to name a few. Beer makes for a better marriage than wine with all of the spices.
Bangkok Station gets bonus points for the free parking in the adjacent deck and the live music every Friday night from 7 to 10 p.m. If there's anything lacking here—and there's precious little—it's the fearlessness to be truly authentic. Several of the menu items have been tamed or adjusted to accommodate the local palates. But that's okay— for now. Every day, Atlanta is becoming more appreciative and aware of world cuisine, and with that will come the cooks— and the diners—to accommodate.
BANGKOK STATION
550 Pharr Road, Atlanta 30305
404.343.4665
bangkokstationthaifood.com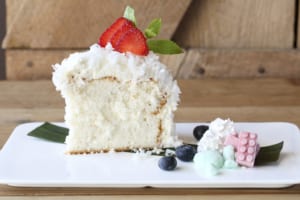 Prices: Starters: $8-$16. Soups/salads: $7-$23. Curries/sautés and noodle/rice dishes: $14-$23. Main entrées: $19-$32. Desserts: $5-$9.
Recommended dishes: Pearls of Bangkok, thoong-thong, peek gai tod, Crying Tiger, massaman and panang curries, Drunken Man noodles, roti nana and homemade coconut cake.
Bottom line: Enough authentic Thai flavors to keep you coming back for more.
STORY: Rebecca Cha
PHOTOS: Sara Hanna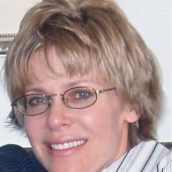 Rebecca Cha
Food, beauty and interiors writer at Simply Buckhead. Linguist, teacher, chef, parent.