F&B executive chef Gabriel Capo Camargo fell into cooking for all the wrong reasons.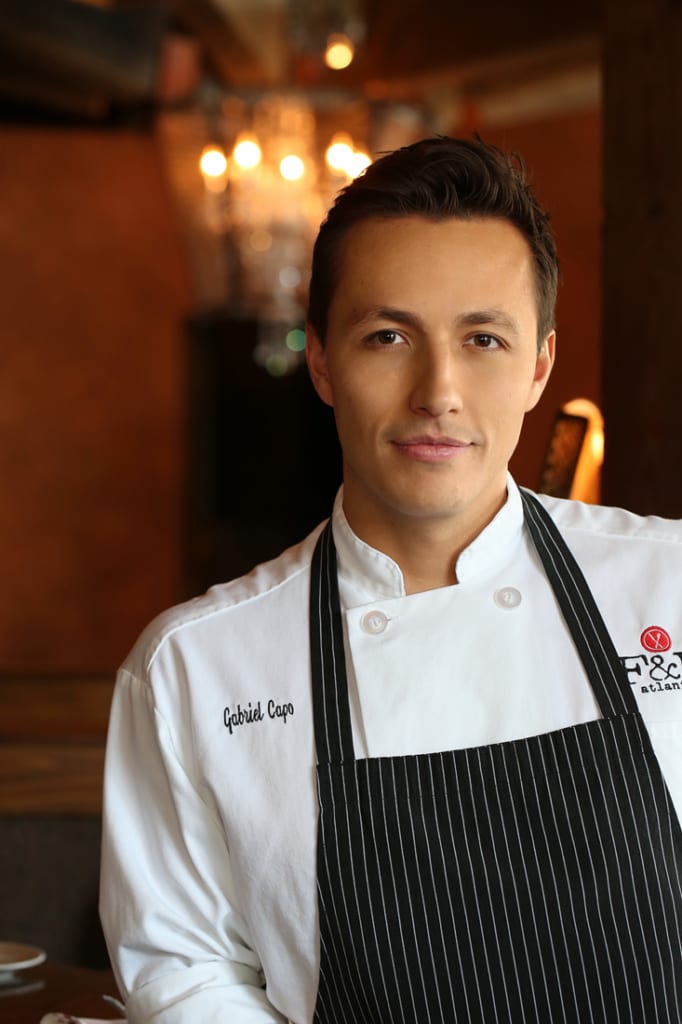 This is not your typical boy meets girl story. When he was 16 years old, Gabriel Capo Camargo met a friend of his sister's who worked as a chef. "She told me being a chef was a good job, that you could travel and cook and meet people," says Camargo, now 34 and the executive chef at F&B, a French bistro in Buckhead. So he enrolled in culinary school in Mexico, where he grew up, and got his first job as a line cook at the Park Hyatt Beaver Creek in Colorado. "I was very lucky because I'd never cooked in my life," he says of his foray into chefdom. But he readily took to it. "I loved the dynamic environment and the different flavor profiles I was discovering."
After the Colorado job, Camargo started traveling around, from Miami to Buenos Aires. "When I was young, cooking was the perfect job for me because I could move around. It was easy to find jobs, so I just stayed one year everywhere I went," he says. "I love to travel. I ended up in Atlanta because the chef I worked with in Miami opened the St. Regis here. I've been at Restaurant Eugene and [then] F&B ever since."
As for the woman who inspired Camargo's career: "I have no idea what happened to her!" says the bachelor, who lives in Buckhead.
An investor in Establishment in Midtown and Supply & Demand in Buckhead, Camargo has been in Atlanta for five years now and says he has no plans to leave. "I'm going to stay here until I get old and move to a beach, like Majorca, Spain." Until then, he's happy working at F&B.
Here, he tells us about his culinary journey and what to expect from F&B's new menu.
What did your family say when you told them you were becoming a chef?
My mom was very supportive because she's pretty open-minded. My dad is a doctor, so when I told him, he was in shock. He didn't know how that was going to work since I'd never even cooked eggs before. Now he's convinced, especially when I cook for him.
Given your Mexican roots and experience cooking in places such as Argentina and Miami, why did you decide to work at a French restaurant?
A lot of what the Spanish and French eat is very similar in the Mediterranean. When I took the job at F&B, I had to learn a lot of new recipes to fit their style. I know the classics, and [F&B owner] Fabrice Vergez and I talk about the recipes and agree on the flavors.
You recently introduced a new menu at F&B. What can you tell us about it?
My favorite new dish is the seared scallops with smoked sweet potato puree. We also added braised rabbit, salmon with couscous, lamb rack with mushroom risotto and braised pork belly with fennel, tomatoes and mustard sauce. The dishes are pretty light, with a lot of fish.
F&B has been open about five years now. How do you keep things interesting?
We always have the classic dishes that we don't switch—things people come here for like skate meunière and coq au vin. Normally, we switch half of the menu every three to four months. We try to have some Latin influence, like with the red snapper ceviche. My favorite part is experimenting with the specials and new items.
What are some of your favorite places to eat around town?
Right now, my favorite restaurant is Kimball House. I also like Buford Highway, St. Cecilia, Umi and Himitsu. What do you like to do when you're off the clock? I like to go to concerts, festivals and sporting events. I love soccer.
F&B
3630 Peachtree Road N.E.
Atlanta 30326
404.254.1797
fandbatl.net
STORY: Carly Cooper
Photo: Sara Hanna Photography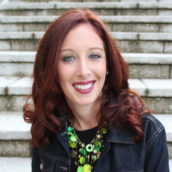 Carly Cooper
Foodie Tastemaker Columnist at Simply Buckhead. Contributing Editor at Atlanta Magazine. Restaurant Aficionado and Mother of Two.